New restrictions in Tenerife. Government limits entries to Tenerife for 15 days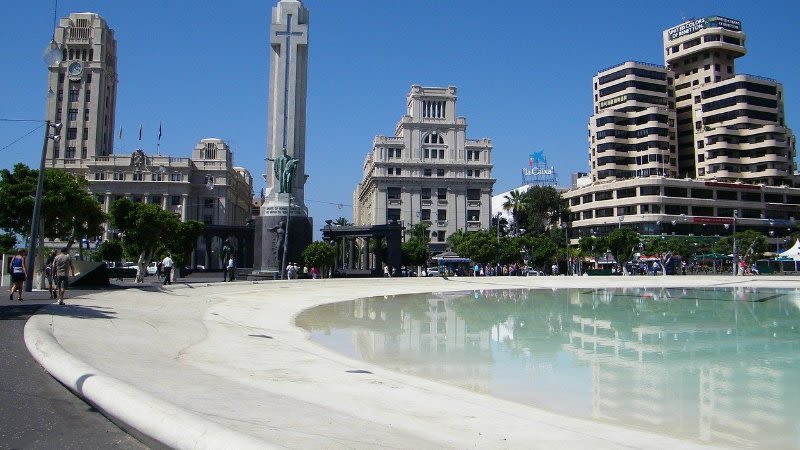 The President of the Canary Islands announced new restrictive measures for the island of Tenerife that will come into effect from Friday and will be in force for 15 days.
Ángel Víctor Torres, has announced new measures to stop the advance of COVID-19 in Tenerife after the Extraordinary Government Council held today at the Presidency headquarters.
What changes?
The curfew will start at 10 pm, instead of 11 pm, like it used to be until now.
Entries and exits to/from Tenerife will be restricted
Entrances and exits to/from Tenerife will be limited, with certain exceptions.
Trips will be allowed in order to allow people to attend health services, work obligations, return to usual places of residence, renewal of permits or other non-postponed procedures and any other force majeure.
The entry and exit of people to the island of Tenerife is restricted from midnight on December 18 (Friday) to January 1, 2021.
The restriction will apply except for those who can adequately justify trips that occur for any of the following reasons mentioned in article 6 of Royal Decree-Law 926/2020, of October 25, the norm that declares the state of alarm in the country to contain the spread of infections caused by SARS-CoV-2.
These are the exceptions allowed for entry and exists to/from Tenerife until January 1st, 2021:
Assistance to health centers, services and establishments.
Compliance with labor, professional, business, institutional or legal obligations.
Attendance at university, teaching and educational centers, including schools.
Return to the place of habitual or family residence.
Assistance and care for the elderly, minors, dependents, people with disabilities, or especially vulnerable people.
Travel to financial and insurance entities or refueling stations in neighboring territories.
Required or urgent actions before public, judicial or notarial bodies.
Renewals of permits and official documentation, as well as other administrative procedures that cannot be postponed.
Taking official exams or tests that cannot be postponed.
Due to force majeure or situation of need.
Any other activity of a similar nature, duly accredited
The authorities also advise against travel between different municipalities in Tenerife.
People who are on the island of Tenerife and return to their island of residence will undergo a diagnostic test on the island of arrival. Those that must travel regularly between islands will be screened periodically.
What does this mean for tourism in Tenerife?
According to the Canary Islands Government:
"In the case of national and foreign tourists who plan to come to the island of Tenerife on holiday, they can take advantage of the exceptions included in the current regulations regarding the right of admission in tourist accommodation establishments, with the condition that a negative test must be presented, that accredits the fact that they are not infected with the new coronavirus."
In a follow-up meeting, the President of the Canary Islands has taken the opportunity to explain that the new, more restrictive measures that will be applied on the island of Tenerife will not affect the arrival of foreign tourists.
In this sense, tourists will be able to still come to Tenerife as long as they have a valid booking in a licensed tourist establishment (like a hotel or legal apartment or villa) and they can provide a certificate for a negative Covid-19 test.
We will update this page with more info when the BOC is published and we will also add a link to the official BOC document, for anyone who wants to read it.
Restaurants close indoor premises and terraces are limited to 50% capacity
All activity inside the premises of bars and restaurants is suspended except for take-out food, and the capacity on the terraces is limited to 50%. The president of the Canary Islands indicated that only people who live together can sit together at a table.
33% capacity in shopping centers
Regarding shopping centers, their capacity is limited to 33% of their capacity per floor and their parking capacity is also reduced to 50%.
All sports activities carried out indoors and outdoor sports will only be carried out individually.
All mass events are suspended
All large events are suspended, like markets, fairs or festivals.
People residing in the centers for the elderly will not be allowed to leave and visits are also restricted, except for very serious cases.
Public transport reduced to 50% capacity
The capacity of regular public transport is reduced by 50%.
Maximum 6 people at reunions on December 24, 25 and 31
It was also announced for the island of Tenerife that on December 24, 25 and 31 and January 1, family reunions are reduced to six people and a maximum of two cohabitating units, that is, the people who live in the house where the reunion takes place and just one more family from another household.