New Year's Eve in La Palma 2020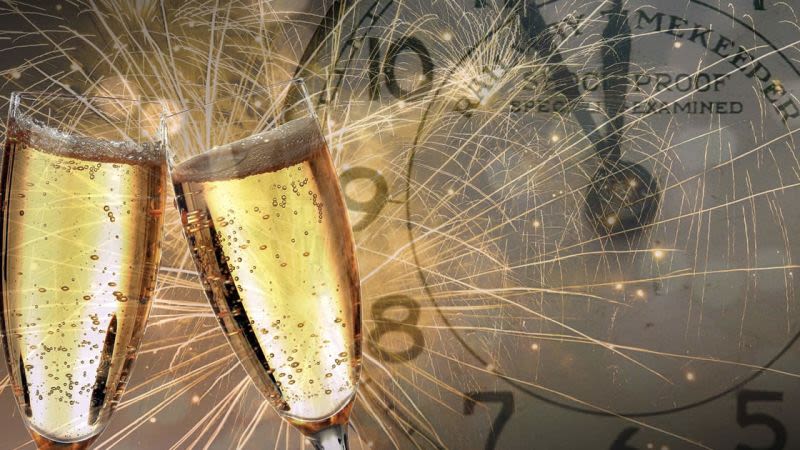 La Palma is a gorgeous island part of the Canary Islands archipelago and although it's not as warm as Tenerife or Gran Canaria during winter, it's still a nice place to spend your winter holidays.
There are lots of things to do in La Palma for the active traveler, but if you want to celebrate the New Year on the island, these are the best suggestions, so you can party with the locals and experience their culture and customs.
New Year's Eve in La Palma (Canary Islands, Spain)
This is the schedule for the events happening in the major towns of La Palma.
New Year in Santa Cruz de La Palma 2020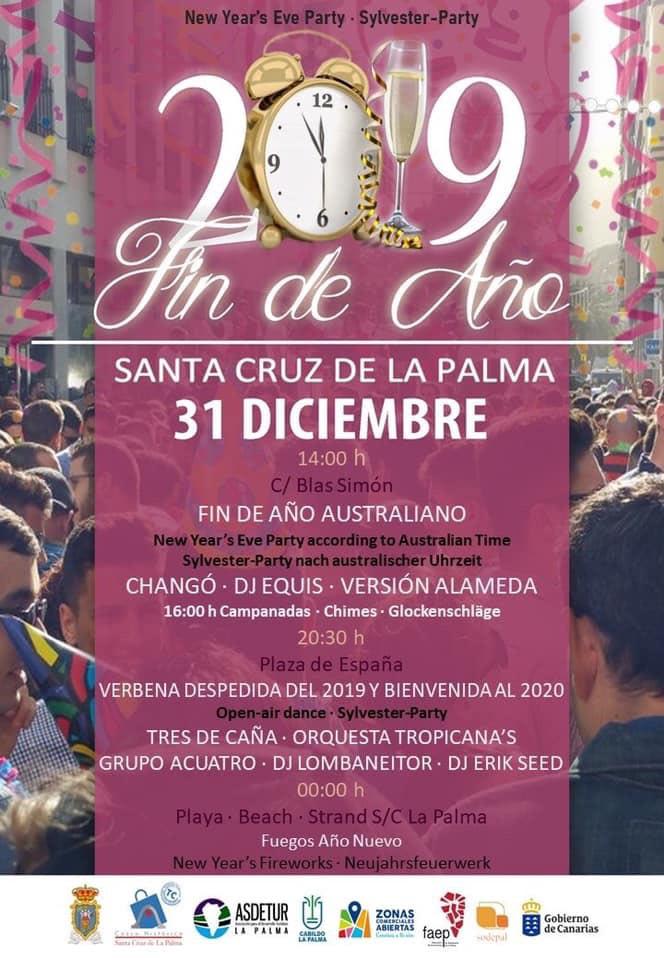 Time: 20:30 - 06:30
Location: Plaza de Espana
At 20:30 the farewell celebration of 2019 and welcoming to 2020 will take place. DJ Lombaneitor, DJ Equis, Tres de Caña, Grupo Acuatro and Orquesta Tropicana's will be in charge of entertainment this evening. The party will be held in the Plaza de España, until 6:30 in the morning. At 00:00 hours the New Year's fireworks will take place on the city beach.
New Year Eve in Tijarafe
Time: 15:30h
Location: La Candelaria Square
In the Plaza de La Candelaria, from 23:00 hours, the end of the year party will be set in the 80s.
New Year in Breña Alta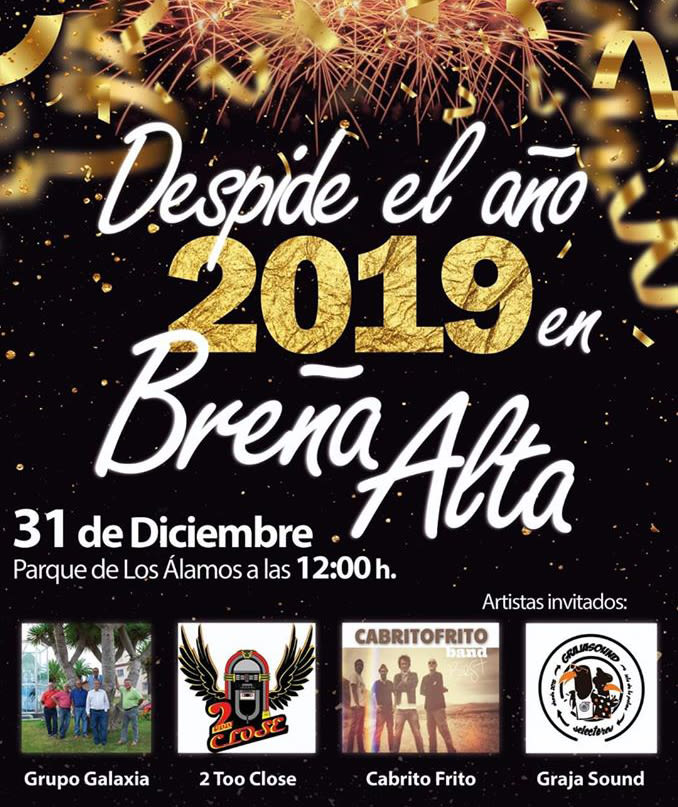 Time: 00:00h
Location: Alamos Park
With several guest artists such as 2 Too Close, Grupo Galaxy and Cabrito Frito.
On December 31 from 12:00, in Los Alamos Park.
New Year in Fuencaliente de la Palma 2020
Time: 00:30h
Location: Plaza del Ayuntamiento Los Canarios
Welcome the New Year by celebrating with the locals in Plaza del Ayuntamiento Los Canarios. The party starts after midnight, but people will start gathering earlier at around 00:00.
The celebration will continue with another fiesta the next day on January 1st, 2020.
New Year in Garafia
Time: 22:00h
Location: Casa de Cultura de la Villa de Garafia
Dinner, music and dancing at the Cultural Center in Garafia.