Playa Chica - Most popular beach in Puerto del Carmen, Lanzarote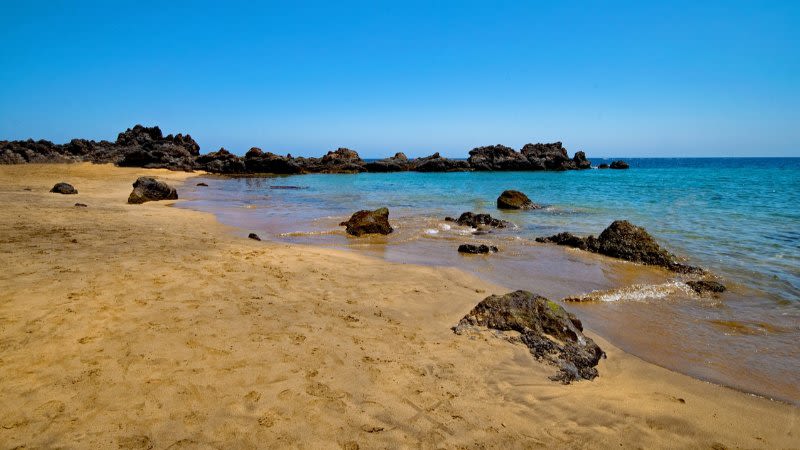 As the name indicates, Playa Chica is the smaller beach in the lively resort of Puerto del Carmen in Lanzarote. But despite its small size compared to the much larger Playa Grande, Playa Chica is widely popular among visitors and locals as well.
Playa Chica characteristics (Puerto del Carmen - Lanzarote)
Length: 90 meters
Width: 22 meters
Beach type: Urban
Lifeguards: Yes
Sand: Golden Sand
Access: On foot / By car
Parking: Yes / Less than 50 spaces / See location on Google Maps
Public transport: Yes / Bus Line 2
Nudism: No
Amenities: Showers or Footbaths, Toilets, Bins
Sunbeds/umbrellas rental: Yes
Sports area: No
Children's area: No
Diving/snorkeling: Yes
Especially during the summer months, Playa Chica in Puerto del Carmen becomes quite busy and crowded with people. This beach is especially a favorite for families with small children since the water here is safe and warm.
Playa Chica is quite small compared to Playa Grande, but it's more fun and lively. This beach is also extremely safe for swimming, as there are no rips or big waves.
Chica Beach is also popular for snorkeling and feeding the fish, as the marine life is as busy and interesting as the crowds of people on the shore. This makes Playa Chica a great place to bring your snorkeling equipment if you want to see some of the varieties of fish found in the Canary Islands.
Playa Chica has been updated in 2020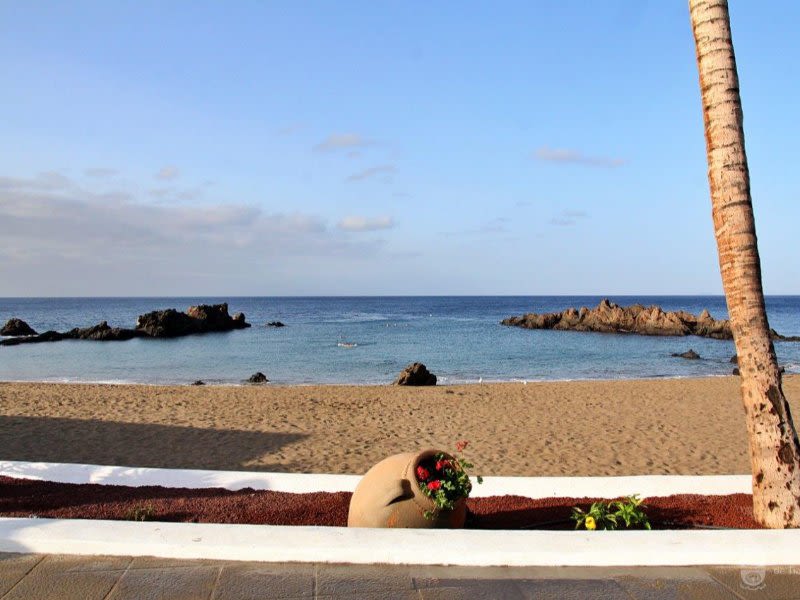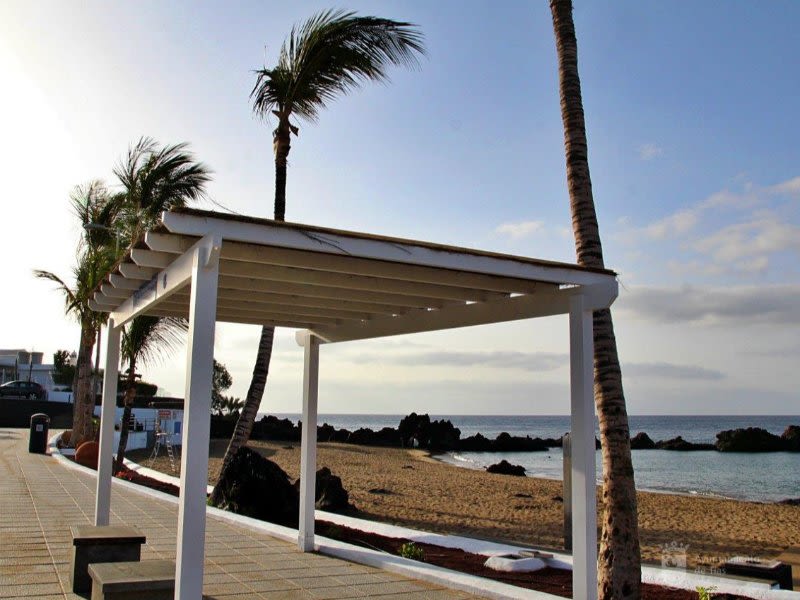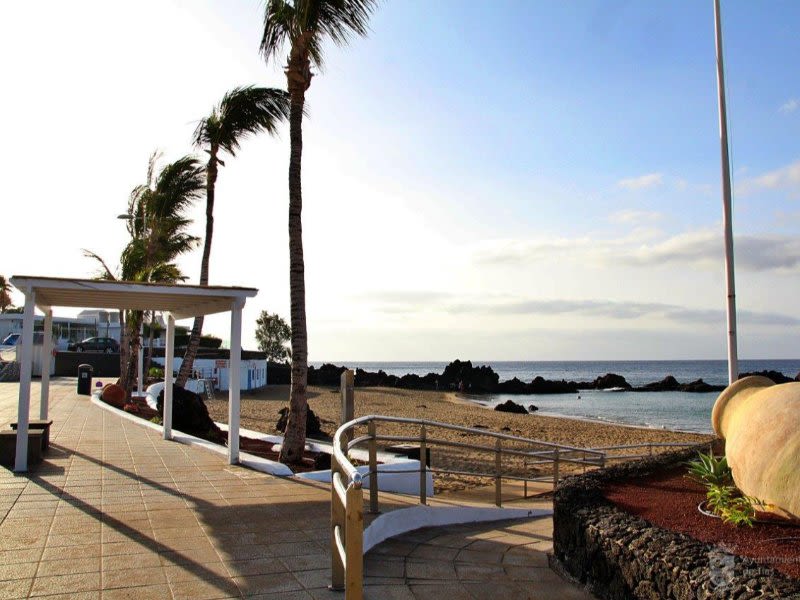 In 2020, Playa Chica, in Puerto del Carmen, has undergone a facelift and it now boasts renovated gardens, new benches, a shaded area, and an improved shower area.
There are sunbeds and umbrellas for hire on the terrace overlooking the beach.
READ MORE
Parking
Parking around Playa Chica can be very difficult, especially during the summer season. It is recommended that you get here early if you want to find a parking spot and also a good spot on the beach where to sit.
In conclusion, Playa Chica is not only the top beach for families in Puerto del Carmen, but it also ranks high on our list of best beaches in Lanzarote, due to its accessibility, safety and lively atmosphere.
READ ALSO:
Playa Chica location & How to get there