Playa de La Nea - Great beach for families with kids in Tenerife North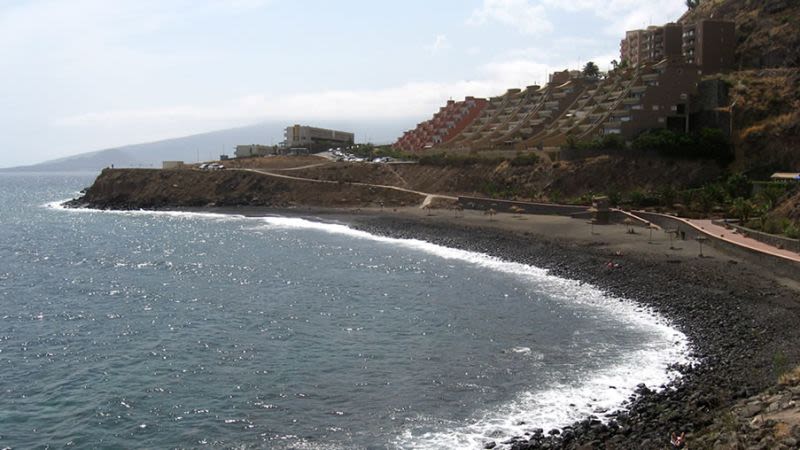 Playa de La Nea is situated close to Santa Cruz de Tenerife, in the small resort called Radazul. Due to its proximity to the capital, many residents come to this beach, especially in the weekend during summer months. At other times the occupancy is low at this beach.
| | |
| --- | --- |
| Location: | Radazul, municipality of El Rosario |
| Map: | see on Google maps |
| Beach type: | Urban beach, black sand |
| Access: | Easy access |
| Facilities: | Showers, waste bins, toilets |
| Nudist friendly: | No |
| Lifeguards: | No |
| Parking: | Yes |
| Public Transport: | Yes |
| Wheelchair accessible: | Yes |
Playa La Nea is a great beach for families with kids
Playa de la Nea has gone through a major renovation in the last years and now features a fitness track and a playground for kids, which makes it popular among families. Other facilities that you can find here include showers, toilets and waste bins. There are no sun loungers and umbrellas for hire and also no lifeguards on site.
Playa de la Nea is protected by a newly installed breakwater, which keeps the waves low most of the time. This black sand beach is 210 m long and 25 m wide.
This beach gets crowded only during summer months when the residents of Santa Cruz make the 10 km journey here for a quick dip. Even so, in the morning during weekdays, the beach is mostly empty.
Parking is possible on both sides of the beach.
Radazul is not very popular as a resort, so you won't find many hotels in this area. Most of the visitors choose to stay in private apartments and opt for a self-catering holiday. Radazul has a large marina and around it, you will find some lovely restaurants and bars with great seafood and fish options on their menu.
Another nearby beach with a more central location in Playa Radazul.
Read also our guide for the most beautiful beaches in Tenerife.