Punta de Teno, Tenerife - New Access Rules Starting From April 2019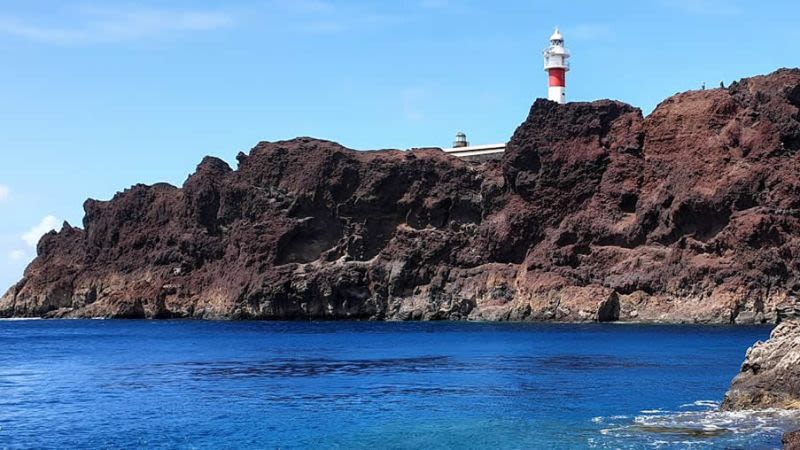 Punta de Teno is Tenerife's westernmost point and today it's part of a protected area: Teno Rural Park (Parque Rural Teno). The entire park has a large surface that spreads throughout several municipalities: Buenavista del Norte, Los Silos, El Tanque and Santiago del Teide.
From Punta de Teno you have lovely views towards the cliffs of Los Gigantes, offering a new perspective on this iconic symbol in Tenerife.
Punta de Teno Lighthouse
The current lighthouse has entered in service in 1978, when it replaced the old lighthouse which had been built in 1897.
The Punta de Teno Lighthouse is still functional and it's just one of the 7 lighthouses around the coast of Tenerife.
The lighthouse is not open for tourists and can't be visited, but it's still an interesting structure which is often the focus of many photographs that you see from the area.
How to get to Punta de Teno
Until recently, access to Punta de Teno was possible either by personal car, or by using a public bus from Buenavista del Norte.
Since April 15th, 2019, access to Punta de Teno is permitted EXCLUSIVELY via public bus (Guagua) from Buenavista del Norte (with few exceptions, which you can see below).
According to an article from El Diario, the Cabildo de Tenerife has announced this decision in a press conference in April, which came into effect on April 15th.
According to the new rules, access via personal car or rental car is permitted only before 10 am and after 7 pm in spring, autumn and winter and before 9 am and after 8 pm in summer. This means that you either need to get there very early or very late in the evening.
Access to Punta de Teno only via bus from Buenavista del Norte:
Summer: 9 am - 8 pm (09:00 - 20:00)
Rest of the year: 10 am - 7 pm (10:00 - 19:00)
Outside these hours access to Punta de Teno by car is still permitted.
This schedule is valid on all days of the week.
Access is still permitted by personal car for persons with disabilities, for taxis, bikes and emergency vehicles.
This measure was taken due to the ever larger number of visitors who came by car to Punta de Teno, a place which is narrow towards the tip and lacks sufficient parking places for all the cars arrived there.
BUS LINE 369 - TITSA
Operated from Monday to Sunday
Departures from Buenavista del Norte
10:10
11:05
12:00
13:00
14:00
15:00
16:10
17:05
18:05
Departures from Punta de Teno
10:35
11:25
12:25
13:25
14:25
15:25
16:35
17:25
18:25
Ticket price: € 1 each way.