The Ritz-Carlton, Abama reopens in Tenerife with a new concept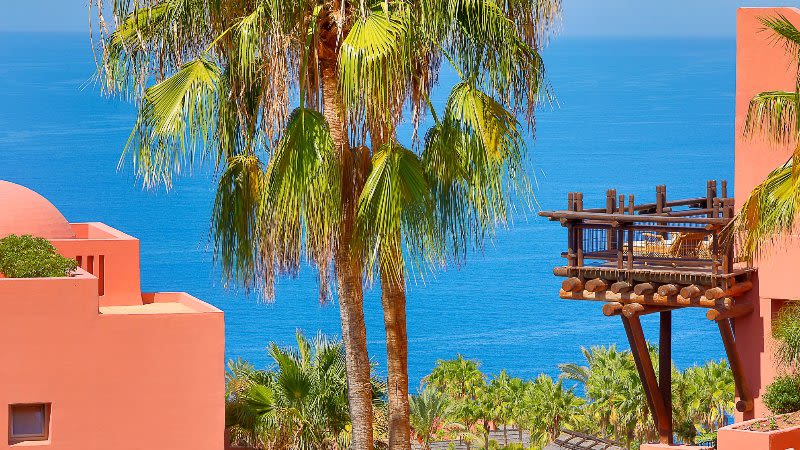 The luxury hotel Ritz-Carlton, Abama reopens on July 24th with a new concept of accommodation, specially designed to ensure the safety and privacy of its guests this season: Villa Club.
The new concept is based on a set of small cottages (casitas), with a total of 144 rooms and suites, distributed in private areas surrounded by botanical gardens, a golf course and views of the ocean.
This new concept guarantees social distancing thanks to the large spaces and the characteristics of the natural environment where the hotel is located.
Deluxe rooms and one-bedroom suites are spread across four streets of villas divided into two floors known locally as 'casitas'. Each street of villas has its own pool, providing a personalized and semi-private stay. Each one of the streets of villas provides access to its own private pool, to the infinity pool of El Mirador and starting from August also to the Lake Pool, which is located in the hotel's Citadel.
There will be separate sections for families with children and for adults looking for an Adults-Only experience.
There will be a dedicated team of Villa Ambassadors for each street of villas and they will be in charge of satisfying all the needs and wishes of guests throughout the day. In addition, guests can enjoy complimentary beverages and canapes in the pool areas and Villa Club Lounge.
Read also:
Playa Abama - a public beach situated on the grounds of a 5* luxury resort
The Japanese restaurant Kabuki, by chef Ricardo Sanz, as well as Txoko, the restaurant of traditional cuisine by Martin Berasategui will be reopening in the month of August.
Under the strict standards of the new Cleaning Commitment created by Marriott International, The Ritz-Carlton, Abama has implemented new cleaning protocols that further reinforce its demanding standards: new technologies that reduce contact to ensure complete safety of guests and employees, Check-in and Check-out through the Marriott Bonvoy app, the opening of the door of the room through the same system or the possibility of making any request through an interactive chat service with hotel employees. Additionally, upon arrival at the hotel, each guest will receive a personal protection kit that contains a mask, hydroalcoholic gel and a pair of gloves.