Ruta de la Tapa in Guia de Isora: 21 Nov. - 7 Dec. 2019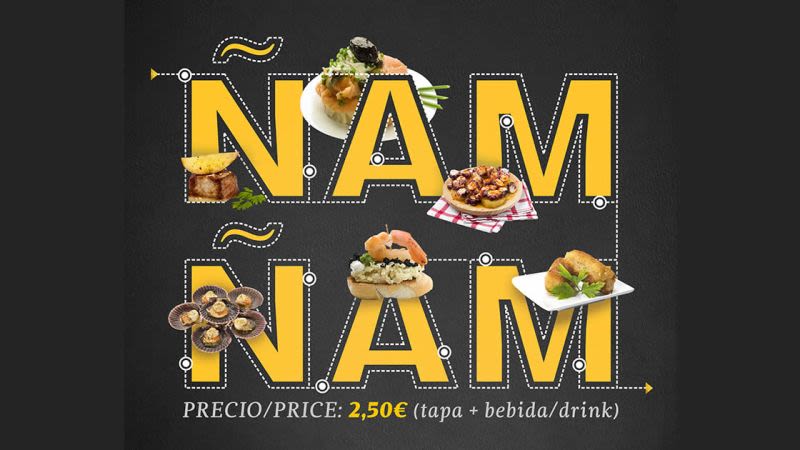 The Council of Tourism from the City Council of Guía de Isora will organize the IX edition of the Tapas Route: Tapeando Isora. This new edition will take place from November 21st until December 7th 2019, both of the dates inclusive.
Tapas Route Guia de Isora / Ruta de la Tapa: 21 November - 7 December 2019
The celebration of this event in Tenerife will span over the course of three weeks, but the tasting of the tapas in the participating restaurants can only be done on Thursdays, Fridays, Saturdays and Sundays. For this edition there will be 23 participating restaurants.
This means the following days: 21, 22, 23, 28, 29 and 30 in November and 5, 6 and 7 in December. Each tapa offered by participating establishments, along with the drink, will have a unique price of € 2.50. This means the price for tapa + drink = € 2.50
This event means to promote local restaurants, as well as the culinary wealth of Guía de Isora, besides promoting information about other points of interest in the area that could be of interest for tourists.
As a novelty, this edition will feature new activities like Canarian wine tastings with wine from renowned wineries, every Friday of the month of November from 6:30 p.m. to 8 p.m. (except on November 30) - the establishment in charge of this event will be " Restaurante Muelle Viejo" in Alcalá. Places are limited, so it will require prior registration, by sending an email to restaurantes[at]kanali.es or by calling (+34) 676 050 600. Also on Monday November 26 from 11 a.m. to 1 p.m. in front of the Alcalá Tourist Office, a "Tasting of Tapas" will be organized by the PFAE of Restauración de Guía de Isora.
The Tapas Route also brings interesting prizes. The clients will have to complete a brochure with all the requested information, which will be deposited in the polls authorized for this purpose, located in establishments attached to the Route, as well as in the Offices of Municipal Tourism.
To be eligible for prizes, participants will need to have pamphlets with at least 10 stamps from different restaurants participating in the event.