5 Secret Places in Gran Canaria - Discover the Island's Hidden Gems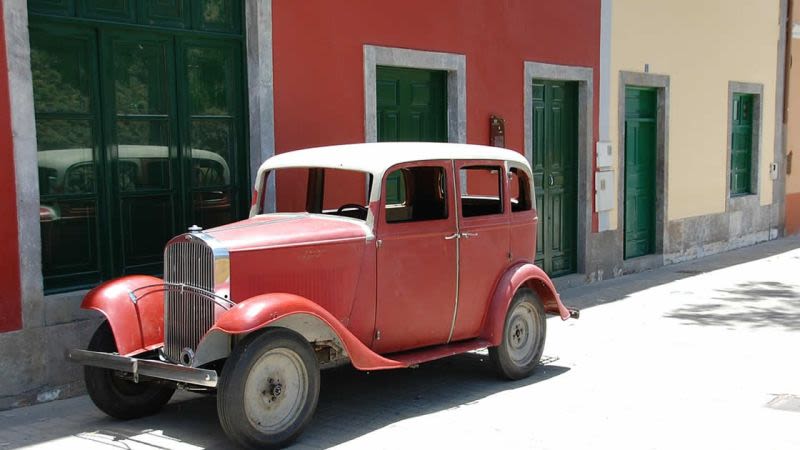 For most visitors, Gran Canaria is just a beach destination where they can enjoy a great weather all year round.
But just like the other Canary Islands, Gran Canaria has so much more to offer besides the popular tourist spots: beautiful nature, secret beaches, amazing views from mountain tops and beautiful towns where you can discover more about the Canarian culture.
5 secret spots to discover in Gran Canaria - Explore the island's hidden gems
If you want to go off the beaten track and explore more around Gran Canaria, read our list below with recommended places and secluded beaches, in order to discover the island's beauty, beyond what most tourist guides tell you.
El Bufadero de la Garita
This amazing place is located in the municipality of Telde and it's one of those places where it's fascinating to just sit and watch the Atlantic ocean and its powerful waves.
El Bufadero de la Garita is actually a basalt formation of volcanic origin, that gets inundated with water, which is then sprayed out of the hole like a water fountain. It is an interesting phenomena but it's important to keep your distance from the hole, especially during high waves and wind, as the place is considered dangerous and many people have died here after being pulled in by the waves.
El Roque
Located in the north of Gran Canaria, in the town of Moya, El Roque gives the visitor the opportunity to get lost on old narrow streets, until finally reaching the ocean. Here you can admire again the force of the ocean and if you're able to time your visit accordingly, watching the sunset from El Roque is an experience that you won't forget from your trip to Gran Canaria.
El Bufadero de Tauro
El Bufadero de Tauro is located in Mogan and it's yet another beautiful natural sight to see while in Gran Canaria, again keeping in mind that this place can get dangerous, especially during the high tide.
It's a beautiful place to swim or dive, but it is recommended that you only go in the water when the tide is low, as to avoid unnecessary risks.
Playa de Aguadulce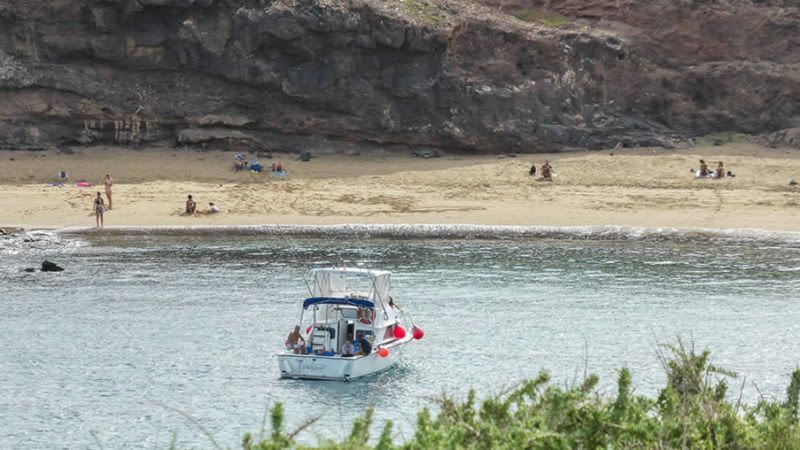 Aguadulce Beach is located in the municipality of Telde, as well as El Bufadero de la Garita.
The name of the beach translates to "sweet water" and the colour of the water is a beautiful turquoise, which comes in contrast with the golden sand on the beach. This beach is small and it's sheltered from currents and waves, so it's great for swimming or snorkeling, especially if you want to escape the big crowds in the more popular beaches.
The easiest way to get to this beach is if you have a hired car and you drive on the GC-I, then exit towards the area known as El Goro, then drive towards the coast. The beach is located before the archaeological site, where you need to turn left.
Playa El Confital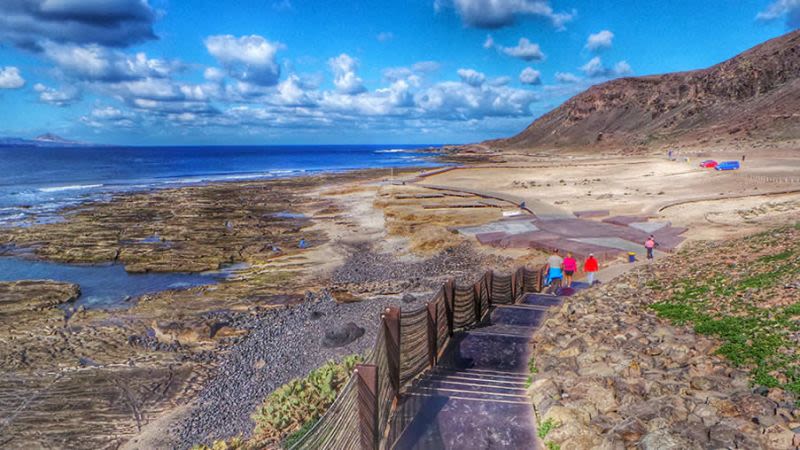 This beach is located in the capital Las Palmas de Gran Canaria and it's popular among surfers and water sports lovers.
Here you won't find big crowds or any amenities like sun loungers and umbrellas, but you'll be able to admire the beautiful landscape and watch the surfers ride the waves.
The great thing about this beach is that if you're staying in Las Palmas you can get here by walking (no need for a car) and it's a great way to discover this side of the coast, where you'll see more of locals than tourists.