5 Secret Places in Lanzarote - Hidden Gems to Visit and Discover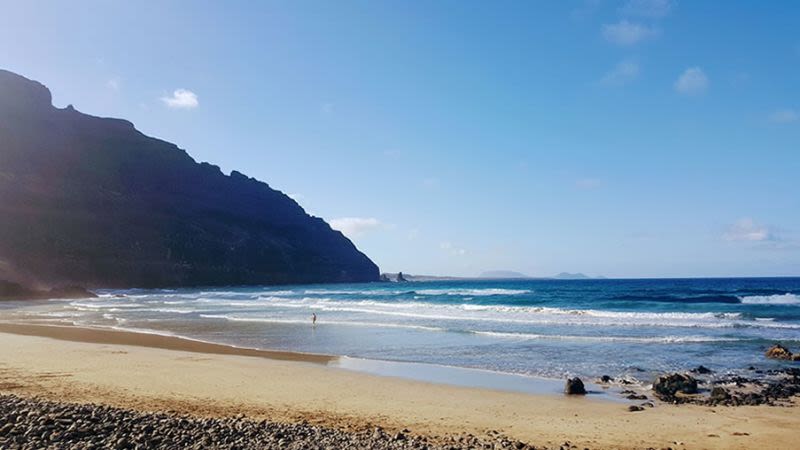 Lanzarote is mainly a destination for sun and beach lovers, but the island has so much to offer beyond the beautiful beaches and great weather.
Most of the attractions in Lanzarote revolve around Cesar Manrique and his great influence on the island's development, so you may have heard already about places like Jameos del Agua, Mirador del Rio or Cueva de los Verdes.
But if you're like us and you keep returning to this beautiful island again and again, you may think you've seen it all by now.
However, during our explorations, we keep discovering new places in Lanzarote, not so popular among tourists, but still worthwhile seeing.
Lanzarote is an island best discovered at a slow pace, which allows you to see its most popular spots, as well as its best kept secrets, some of which we will reveal to you in this article. But if you go out and explore on your own, we're certain that you'll be able to find more secret places in Lanzarote, where you can escape the tourist crowds.
1. The shipwreck in Arrecife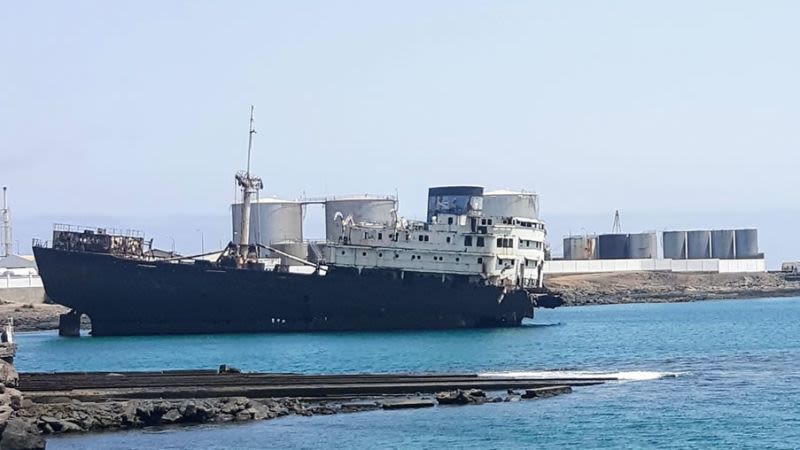 An unusual and may eerie sight in Lanzarote is that of the half-sunken ship near the capital of Arrecife.
It's not on the usual tourist path, but it's just a small detour if you have a rental car and want to go see it. Read more details about it in our article about things to do in Arrecife.
This shipwreck is not really worth a special trip just to see it but if you are ever in this area close to Arrecife, it is worth a short detour to have a look around. But it's not really a tourist attraction, just a rusting sinking ship, which sparks more interest usually among photographers.
2. Los Charcones
The name of Los Charcones represents a series of small natural pools, formed on the southwest coast of the island, close to Playa Blanca.
From the Peciguera Lighthouse, where the maritime promenade ends, you have to walk around 3 km in order to reach these pools.
It's tricky because you have to be careful walking on the rocks in order to reach them. Also, you need to be careful in regards to the tide levels and state of the ocean, as it can be dangerous to swim here sometimes.
This is a secluded place in Lanzarote, one that not many manage to find, so if you come here during a lovely summer day, you will have for yourself one of the best natural pools in Lanzarote.
3. Punta Mujeres and the natural pool El Muro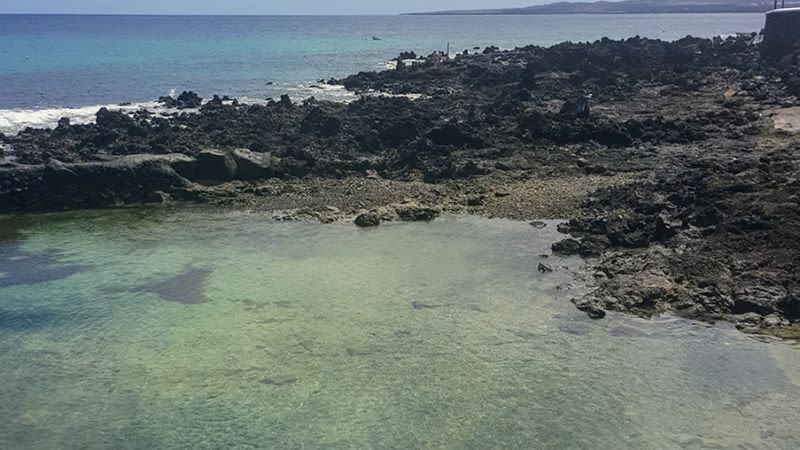 Many people pass by the small village of Punta Mujeres on their way to Jameos del Agua, but few ever stop here to visit this authentic place in Lanzarote.
Punta Mujeres is a small Canarian fishing village, where you can eat fresh fish and seafood at a local restaurant just in front of the natural pool of Punta Mujeres, also known as Piscina Natural El Muro.
It's a nice and safe place to swim, right in front of the restaurant La Piscina, where they serve a nice gambas al ajillo and puntillas de calamares (fried baby squid). They don't have an English menu, so if you don't know Spanish at all it may be a bit difficult to order.
4. Playa de Orzola
In the very north of Lanzarote, you will find the village of Orzola, the departure point for most of the excursions towards La Graciosa.
Not many people actually stop to explore the sleepy village of Orzola, which means that you won't find many tourists here, even during the summer months.
From Calle la Quemadita you take a turn onto a road that it will soon become a dirt road and will take you to Playa de Orzola. This is one of those wild beaches, with no amenities or bars on the spot, but the view with the giant cliffs on one side is worth the trip. The waves and currents usually make it unsafe to swim, but you can still spend a few moments here enjoying the sights.
5. The mirador near Haria

Driving from Haria towards Teguise, you will see on the left a restaurant named Bar Restaurante Los Helechos.
Stop in the parking in front of the restaurant and from there you will have an unobstructed view towards the ocean and the valley.
This place is now marked as a proper Mirador (viewpoint) on Google Maps, as it really is worth it to stop and enjoy the view.