Siam Park finally announced its reopening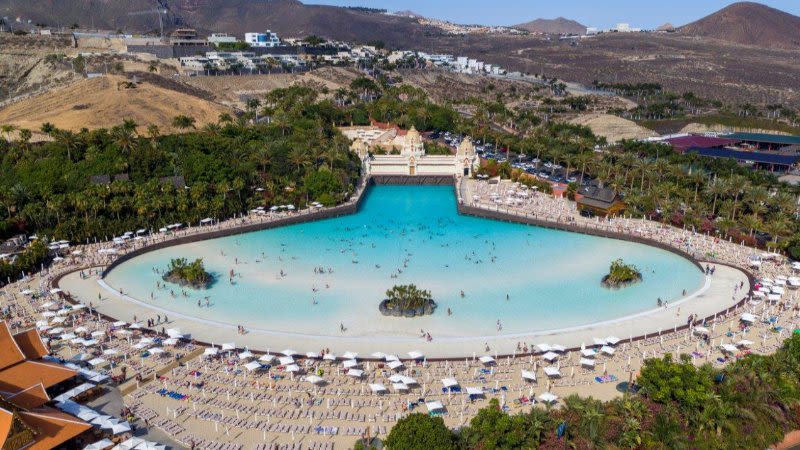 After more than 14 months of closure, Siam Park, the best water park in the world, located in Adeje, Tenerife, will reopen its doors on May 29th. For now, access to the park will be limited to Fridays, Saturdays and Sundays from 10:00 to 18:00. This is a long-awaited moment and it comes at a time when the hospitality industry in the Canary Islands is finally hoping that tourism will restart soon.
The president of the Loro Parque Company, Wolfgang Kiessling, announced that Siam Park will open its doors from next Saturday, 29th of May, every weekend from 10:00 to 18:00. The announcement was made at FITUR, the prestigious international tourism fair that takes place every year in Madrid and which has resumed its celebration after the break caused by COVID-19.
The moment that millions of visitors to Siam Park have been waiting for has finally arrived: the return of the best water park in the world after 14 months of forced closure. In fact, a great welcome is expected, similar to what has already happened at Loro Parque and the Poema del Mar aquarium.
Siam Park, best water park in the world for the seventh year in a row
Despite having been closed for more than a year, there is still no doubt: Siam Park is the best water park in the world and of course, the best water park in Spain. This has been confirmed by the Travellers' Choice Award, where Siam Park has received for seven consecutive years the positive evaluations of its visitors on the travel portal TripAdvisor. Siam Park is the only park to have achieved this distinction so many times in a row, and also the only park to have received this award since TripAdvisor launched the "water parks" category seven years ago.