Tenerife and Gran Canaria both move to Alert Level 2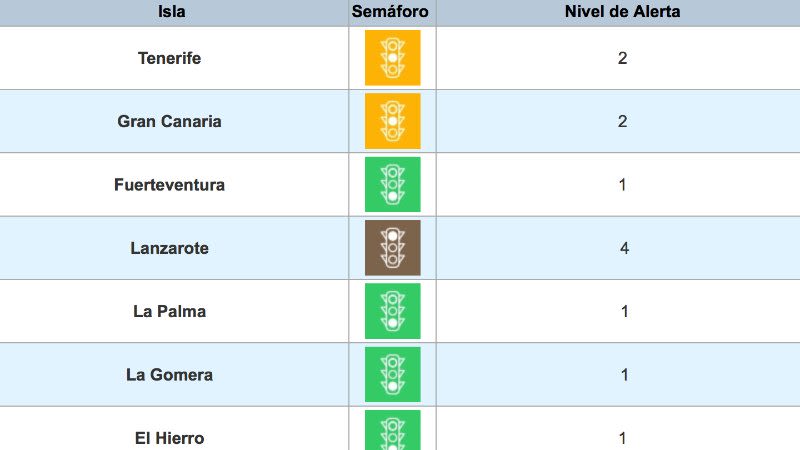 The Ministry of Health of the Government of the Canary Islands has lowered the Alert level from 3 to 2 in Gran Canaria and it has increased it from 1 to 2 in Tenerife.
Fuerteventura also lowered its alert level, going from Alert Level 2 to Alert Level 1 and the same change applies for El Hierro. The alert level remains the same for the rest of the islands: Lanzarote is at level 4 and La Palma and La Gomera at level 1.
This was announced by the Minister of Health of the Government of the Canary Islands, Blas Trujillo, this Sunday, after the analysis of the epidemiological evolution of the islands and the archipelago as a whole in recent weeks. In the case of Lanzarote, despite having improved its infection figures, it will still remain at the maximum alert level due to its ICU patient data.
If you want to see what are the measures in place at each alert level and what are the differences, you can click here to see the info posted by the Gobierno de Canarias (the information is in Spanish).
La Palma, La Gomera, El Hierro and Fuerteventura: Alert level 1
Tenerife and Gran Canaria: Alert level 2
Lanzarote and La Graciosa: Alert level 4