Tenerife Luxury Holidays - Best Luxury Hotels, Villas & Apartments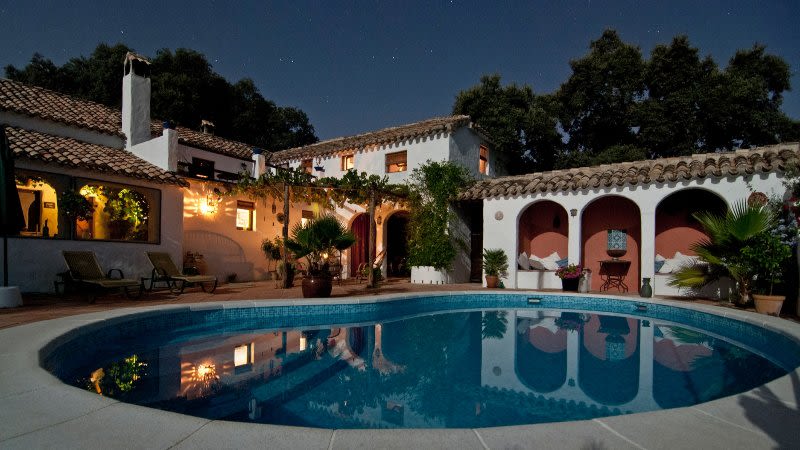 Tenerife is an island full of possibilities, the largest of the Canary Islands archipelago, and part of Spain, which makes it a popular destination for Europeans. The great thing about Tenerife is that everyone can find something to do and something to love since you have so many different landscapes, activities and options for accommodation, ranging from budget-friendly to luxury hotels and villas.
So if you're looking to plan a luxury beach holiday close to Europe, Tenerife might just be the perfect island for you. There are some spectacular luxury hotels in Tenerife, like the Ritz-Carlton Abama or the Hard Rock Hotel, as well as many others, so you have plenty of options.
If you're looking for a more private setting, Tenerife has some amazing luxury villas, with private pools or tropical gardens, especially if you're willing to stay in the north or the west coast of the island, which is greener and has more luxuriant vegetation.
You can also find some beautifully decorated apartments in Tenerife, which can be perfect for couples or digital nomads looking for a comfortable place, where they can combine living and working.
Best luxury villas in Tenerife
Tenerife is the perfect island to rent a private villa and enjoy the local way of life, by sampling various local and authentic restaurants and bars. Villas are ideal for family gatherings when you want to have privacy.
1. Luxury villa with amazing views of Teide - Santa Ursula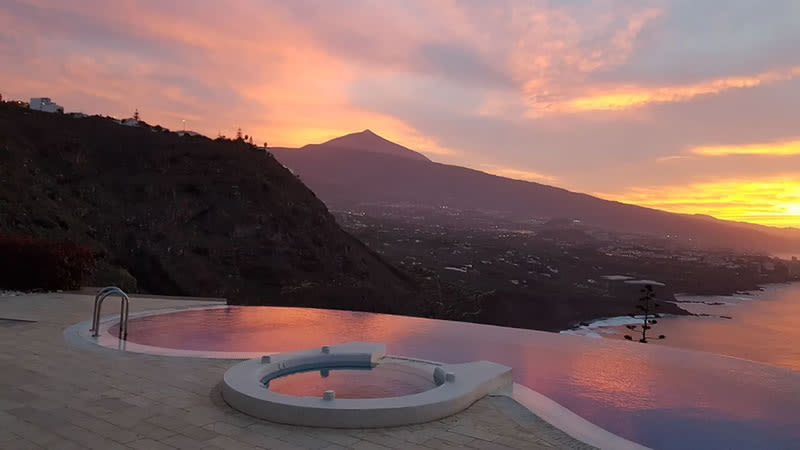 Private pool with spectacular views
Amazing sunsets views and of Mt. Teide
Jacuzzi and beautiful garden
3 bedrooms, 4 baths
2. Seafront Villa Bahia Azul - Palm-Mar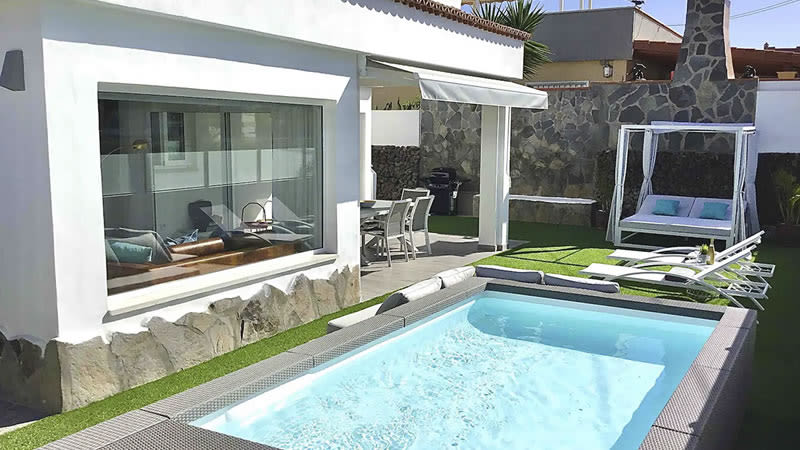 Located in the south, very close to the sea
2 steps from Bahia Beach Club
Private pool, BBQ & A/C
2 bedrooms, 2 baths
3. Villa Bellamare with pool and sauna - Icod de los Vinos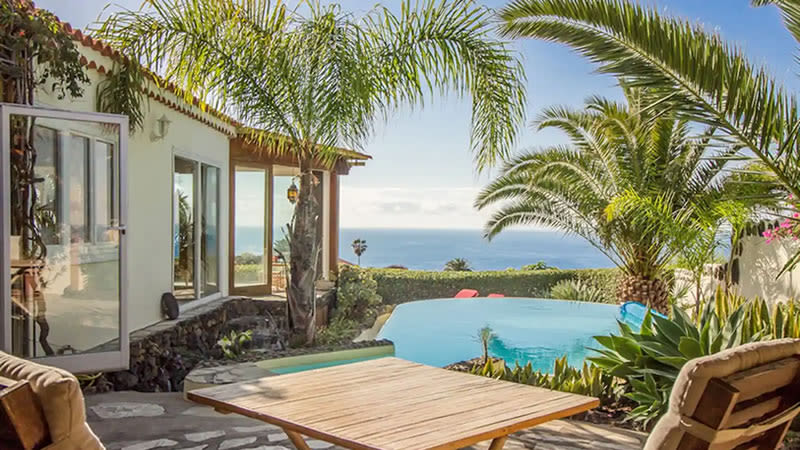 Spectacular villa with sea views
Beautiful garden with palm trees
Private pool and a sauna
2 bedrooms, 2 baths
4. Villa with hot tub - Oasis del Sur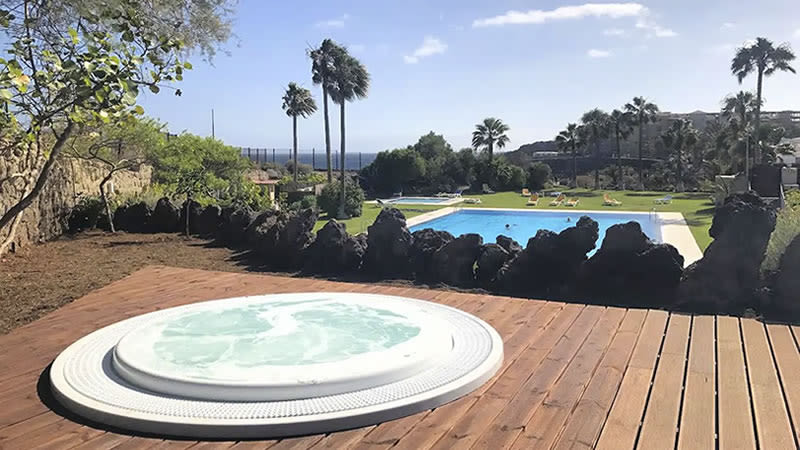 Duplex house in complex with community pool
Fast internet
Private hot tub
2 bedrooms, 1.5 baths
5. Luxury villa Los Olivos - Santa Ursula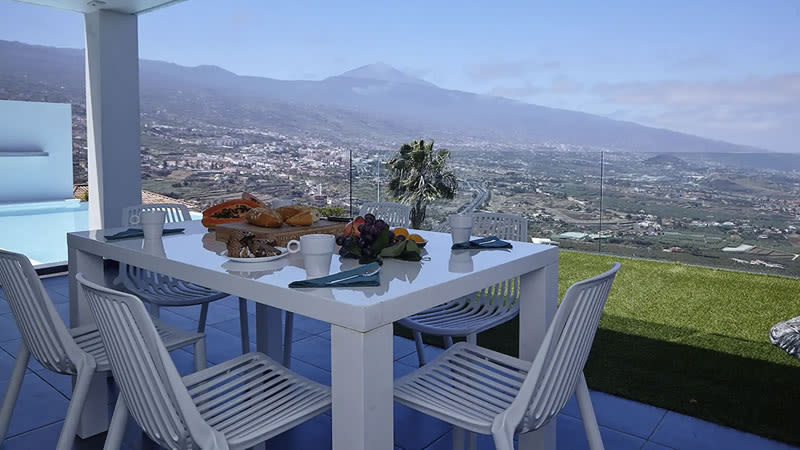 Heatable pool with jacuzzi
Fantastic villa with spectacular views
Modern house with lots of light
4 bedrooms, 3 bathrooms
Best luxury hotels in Tenerife
These are the best-rated luxurious 5 stars hotels in Tenerife, located in the south of the island, where it's always nice and sunny, even in winter.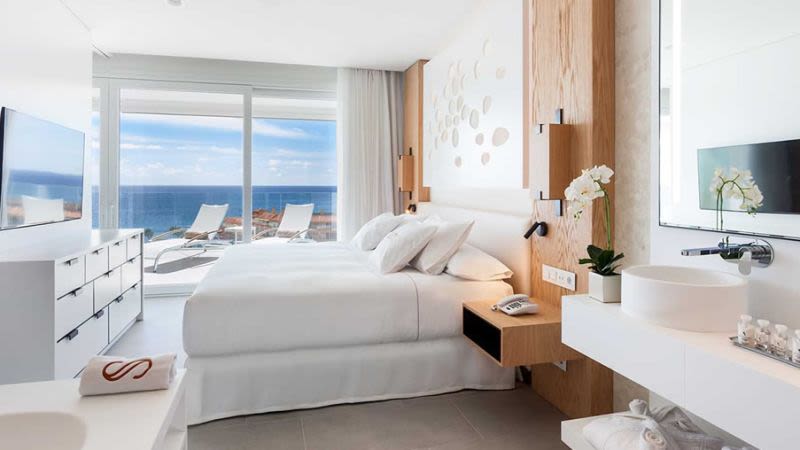 Located on Playa La Enramada, La Caleta (Adeje)
Exclusive facilities for adults only
Wellness area with great massages and treatments
3 pools (2 adults only)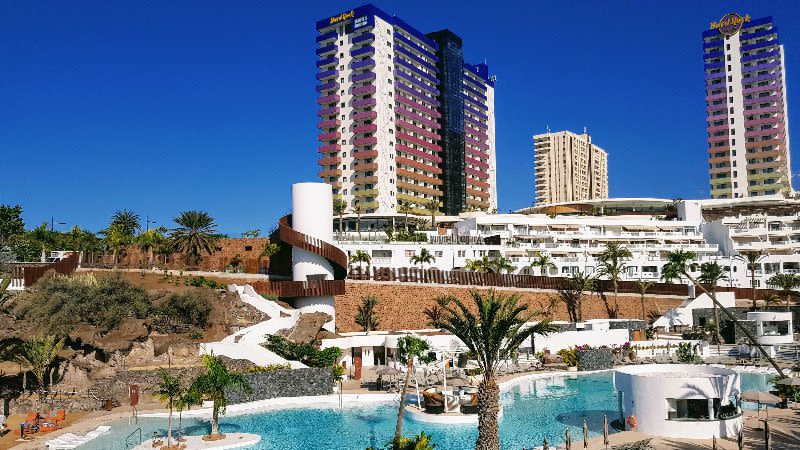 Beachfront hotel in Playa Paraiso (Adeje)
3 swimming pools & a saltwater lagoon
Free entrance to the spa and access to the Rock Royalty lounge
Daily free shuttle from the hotel to Siam Mall and Las Americas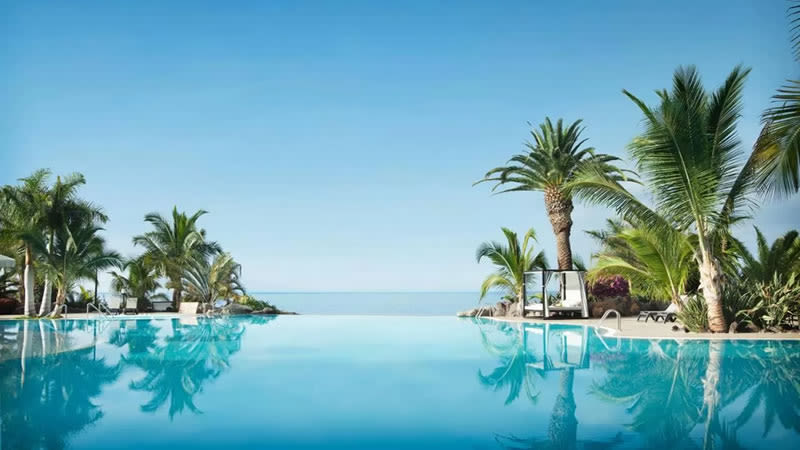 Beachfront hotel in Playa Paraiso (Adeje)
Spa area & a heated infinity pool access
Access to RoniAventura - the hotel's water and adventure park
Ideal for families with kids, who will love the water park
Best luxury apartments in Tenerife
If you're looking for a private place to stay while visiting Tenerife, booking a private apartment might be the best choice. There are some amazing apartments in Tenerife, with sea views and all the modern amenities, with fully equipped kitchens where you can prepare your own meals, or spaces from where you can work, if you're a digital nomad or a remote worker.
9. Romantic apartment with a sunset view - Tacoronte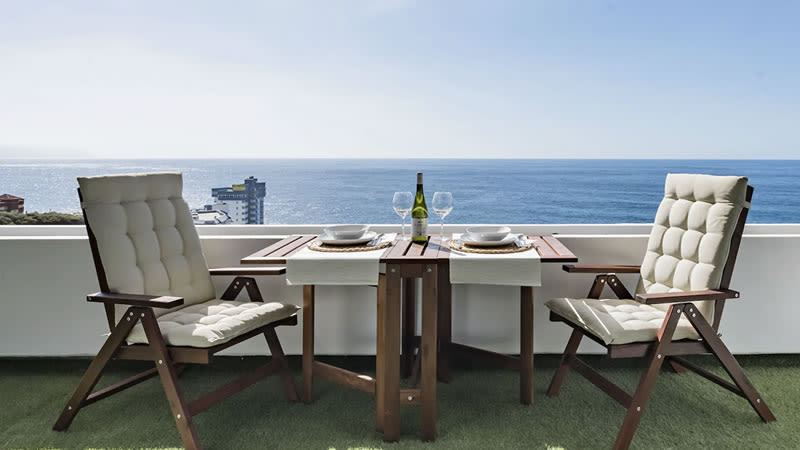 In front of beach Playa la Arena in Tacoronte
Cozy balcony
Amazing sea views
1 bedroom, 1 bathroom
10. Modern family apartment - Radazul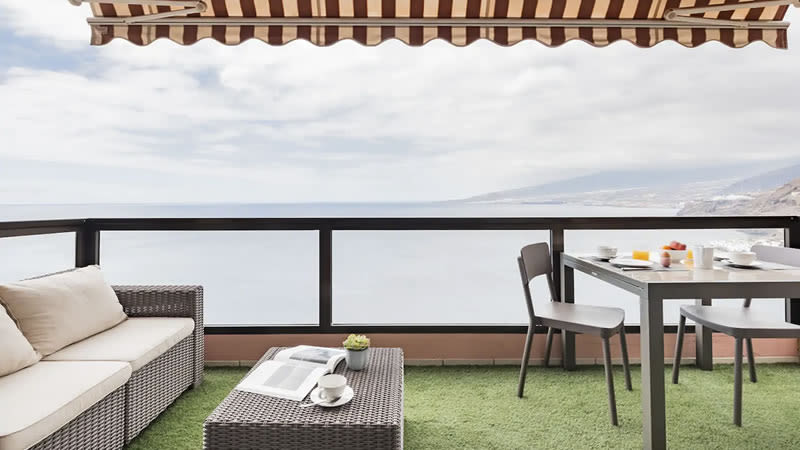 Modern and minimalistic design
Stunning sea views
Private parking included
3 bedrooms, 2 baths
Tenerife is truly an island full of possibilities when it comes to diversity in terms of luxury accommodation. Tenerife is ideal for celebrating anniversaries, wedding celebrations or blessings and of course...honeymoons. If you're visiting Tenerife in winter and you're looking for (almost) guaranteed sunshine, we recommend booking a hotel or a place in the south. But if you're into hiking or if you're visiting Tenerife in summer, the north of the island has equally beautiful weather, plus it's greener and has lots of fantastic landscapes and hiking trails.
Tenerife South is the main tourist area, where the big resorts like Playa de Las Americas and Costa Adeje are located, plus one of the island's main attractions: Siam Park.
Although Tenerife is not often regarded as a top destination for luxury holidays, the truth is that nowadays you have plenty of choices when it comes to luxury accommodations and complimentary hospitality services. The Royal Hideaway Corales Beach hotel by Barcelo is one of the more recently open 5 stars hotels in Tenerife, which is a sign that the island is moving up, in order to fulfill the demand for premium services.
There are also some spectacular villas in Tenerife and the most amazing ones are up in the north, where the more residential areas are located.
During these difficult times, with the ongoing pandemic, the demand for private villas and apartments has risen, since these are viewed as being safer than a hotel, where there are many people sharing the same facilities. And this is where Tenerife becomes an attractive destination for travelers looking for comfort and some luxury since the island's tourism offer is not only based on hotels, but also on private holiday rentals. Management companies for premium villas offer all sorts of services that you may require, from airport transfers to car rental or private chefs who can cater to your specific requirements.
Tenerife is today one of the safest destinations to travel to during these troubled times, so if you're looking for a beach and winter sun destination, look no further.