Tenerife Prices in 2021 - How Expensive Is Tenerife?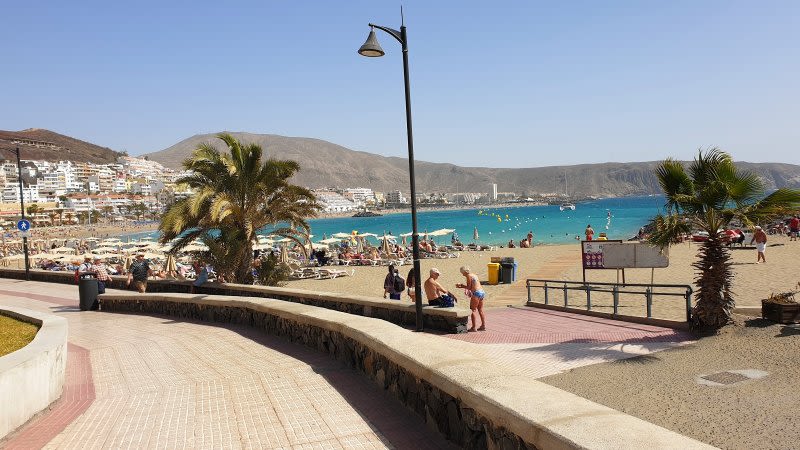 Planning your upcoming trip to Tenerife and wondering how much spending money you will need? In this article, we will try to show you and give you some examples of how much things cost in Tenerife and what travel budget you need as a holidaymaker in order to visit this popular Canary Island.
Cost of travel to Tenerife
Tenerife is not expensive and the Canary Islands, in general, are not an expensive destination.
Of course, this depends on where you are coming from and what other places you've visited before, but compared to most other destinations in Europe, Tenerife is an affordable place to visit. This is also true when compared to other popular Spanish destinations, like Barcelona, Mallorca or Ibiza, since Tenerife is generally cheaper to visit.
Tenerife itinerary: How many days you need to visit Tenerife
How much does a flight to Tenerife cost?
Your flight to Tenerife might be your biggest expense when it comes to visiting the island.
In fact, the cost of flights to Tenerife has increased in recent times, ever since Thomas Cook went bankrupt, Ryanair has closed its bases in the Canary Islands and also since the discount for Canarian residents has increased from 50% to 75% (residents to the Canary Islands get a 75% discount on travel to mainland Spain only).
If you travel from the UK to Tenerife during the summer holiday or during half-term in October, prices may be extortionate if you don't book ahead of time. So if you plan to come to Tenerife during these busy times, make sure to book your flight early (there are no last-minute deals on flights during these busy times).
During other time periods, there are still bargains to be had.
How expensive is food in Tenerife? How much money do you need for restaurants and drinks?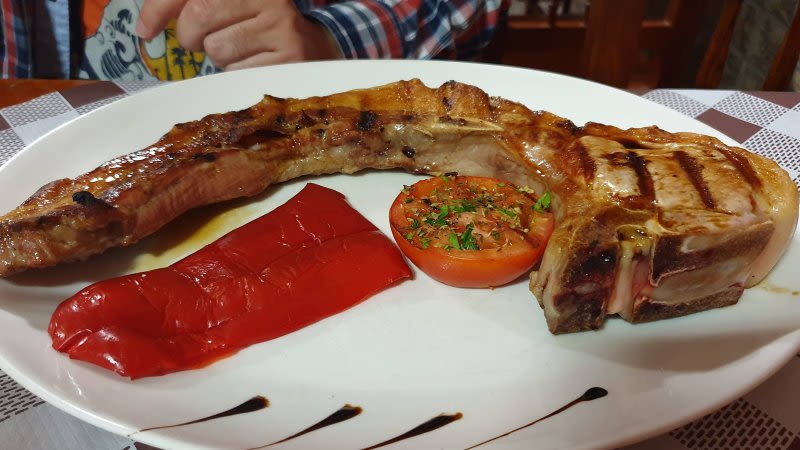 Eating out doesn't have to be expensive in Tenerife (although you can definitely find some restaurants suitable for fine dining and even Michelin stars restaurants).
Menu del Dia (Daily Menu) in Tenerife South - starting at 10€, including a starter, main dish, and drink
Menu del Dia in Santa Cruz de Tenerife - starting at 7.5€, including a starter, main dish, and drink. In the capital and places which are not usually touristy, you will find this kind of offer only during weekdays.
Cost of lunch/dinner a la carte for two - from 25€ to 50€ in a cheap to a mid-range restaurant
Cost of a cocktail - 5€ to 10€
Cost of beer - 1.5€ to 4€ in most places. You can still find beachfront bars that serve a 1.5€ pint of beer!
All You Can Eat Buffet meals in Tenerife - 9€ to 14€ per person.
Rong Cheng is a popular Chinese buffet in Playa de Las Americas where you can get an 8.95€ meal per person (plus drinks, usually at least 2€). So with a budget of 25€, you can have dinner sorted for a couple. There are other buffets in Tenerife South at similar prices, so you can look for one in the area where you are staying.
Accommodation in Tenerife
Of course, it depends on where you decide to stay during your holiday to Tenerife.
The south is the most popular area on the island, as it's almost always sunny and warm. If you want to save money on the accommodation you could stay in the north, especially if you are visiting during the summer months when the weather is hot there as well (the north is also the best area to stay in Tenerife if you are mostly interested in hiking and nature walks).
Hotel prices in Tenerife South
Budget - Laguna Park 2 and Apartamentos Tinerfe Garden are good budget places to stay in Tenerife, ranging at 250€/ 7 nights/ 2 people.
Mid-range - Kn Aparthotel Panorámica, Hotel Best Jacaranda and Haciendas Apartments are good mid-range places to stay in Costa Adeje, with a cost between 400€ and 600€ per week, for 2 people sharing a room.
High-end - Royal Hideaway Corales Beach - Adults Only, by Barceló Hotel Group is one of the newer 5-star hotels in the south of Tenerife, but also one of the more expensive options, with a week costing around 2000€/ 7 nights / 2 people (breakfast included). Vincci Selección La Plantación del Sur and Hard Rock Hotel Tenerife are also good premium hotel options, but less expensive than the Royal Hideaway Corales. Prices range between 1000€ and 1500€ per week for 2 people.
The price of accommodation also varies greatly depending on the time period when you want to travel: Easter, summer holiday, Christmas and New Year will be more expensive than the rest of the year. It also depends on when you book, with how much time in advance and what offers you can find available at that time.
But a holiday to Tenerife does not have to be expensive and you can certainly find some good deals on hotels if you plan your trip in advance.
Cost of getting around Tenerife - Taxis, Car Hire and Buses
Bus (Guagua)
TITSA is the bus company operating in Tenerife.
You can pay by cash on the bus or if you plan to do more bus trips you can buy a ten+ card, which will reduce your cost per ride. For example, a bus trip from Costa Adeje to Tenerife South airport should cost 3.7€ if you pay in cash on the bus and 3.15€ if you have a ten+ card.
Car Hire
Car Hire is cheap in Tenerife and it's the best way to explore the island at your own pace. We also have a list of advice and routes for driving in Tenerife.
Car Hire starts at 60€ for a Class A manual car with AutoReisen and if you add Super Insurance Comfort Plus you need to pay 72€/week, which is very affordable. Auto Plus Car and Cicar are also reliable car rental companies in Tenerife, with no deposits, no credit card required and you don't even need to pay online (you pay when you pick-up the car).
Taxi
This is a list of taxi prices in Tenerife. We don't usually use taxis, as we always rent a car, so we don't have much experience in this regard.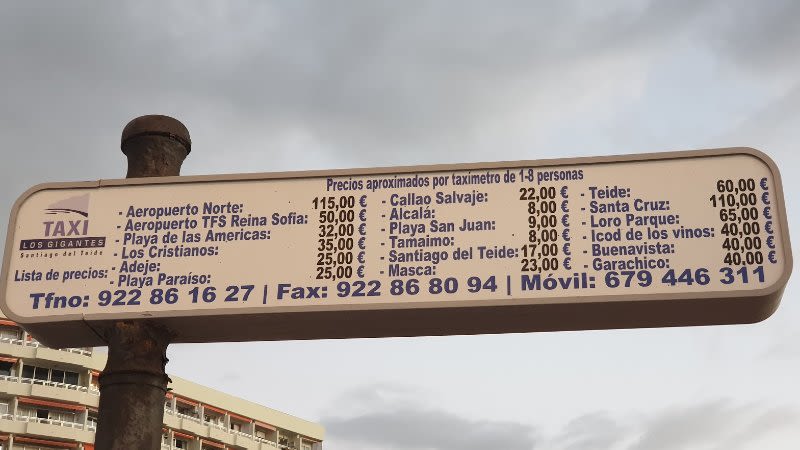 Fuel prices
Fuel in the Canary Islands is really cheap compared to countries like the UK.
Most popular gas stations are Disa, BP, Cepsa, Repsol and Shell. We usually fueled our car at Repsol, as they usually had the best prices, while we found Disa to be the most expensive overall.
Gas prices (2019)
LPG 0.56 €/liter
Unleaded 1.01 €/liter
Diesel 0.93 €/liter
Of course, it depends on which gas station you use. We found the best prices at Repsol El Tanque and also a Repsol Gas Station in Santa Cruz de Tenerife.
How much spending money do you need in Tenerife?
A comfortable daily budget in Tenerife for a couple would be 100€, but you could manage with less.
This includes food costs, drinks and also activities and the cost of transportation. The budget for cocktails and drinks can make the most significant difference. We are not big drinkers and on most days we only have a small beer in the evening since we're out driving around the island during the day. But the cost of cocktails can add up quickly, so if you have just 2 cocktails per day per person, than can add up to at least 16 - 20€.
The cost varies greatly if you are staying at an all-inclusive resort and you plan to eat most meals at the hotel restaurant and get your drinks there as well.
We encourage you to support the local economy and eat and drink in local restaurants and bars. Your business is much needed on the island and you'll be surprised by the quality you can find in some places at very good prices.
Also, if you plan to do some activities like going to Siam Park or visiting Loro Park you will need to increase your budget for that day.
So, is Tenerife expensive to visit?
Tenerife can be as expensive as you wish it to be, although it doesn't have to be.
Flights are still the biggest issue when it comes to traveling to Tenerife, as prices have increased in recent years. If you manage to find good prices on flights, then the cost of accommodation and food can be quite reasonable.