NEW in 2020 - Tourist Passes in Tenerife for Public Buses and Tram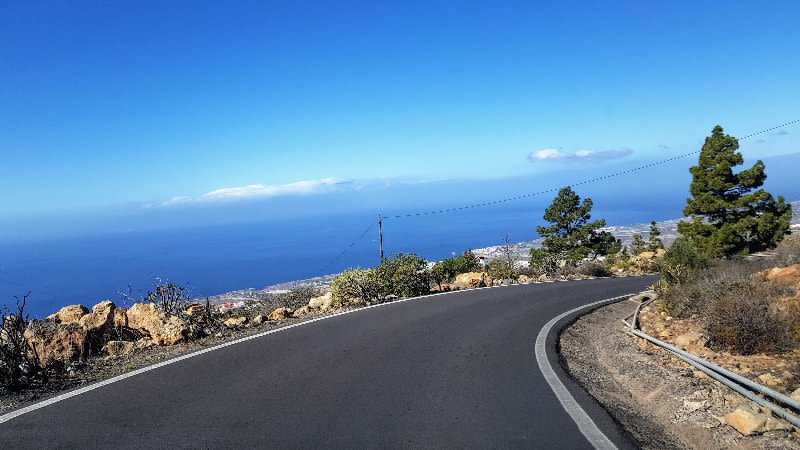 Cabildo de Tenerife has announced the launch of tourist passes to encourage visitors to use the public transport network on the island.
The insular counselor for Mobility highlights that this initiative is a tourist attraction that will allow visitors to move around the entire island at a fixed price, which will be more attractive than buying individual tickets.
The Cabildo de Tenerife has created a tourist pass to promote the use of public transport among visitors to the island, offering them the possibility of unlimited travel by trams and buses throughout the island, including the lines to Teno and El Teide.
There will be 2 types of Tenerife Tourist Passes for public transport:
Day Pass / Price: 10 Euro
Weekly Pass / Price: 50 Euro
Each pass allows for unlimited travel throughout its period of validity.
Each pass will be activated from the first validation and can be purchased by anyone, including residents who want to do so.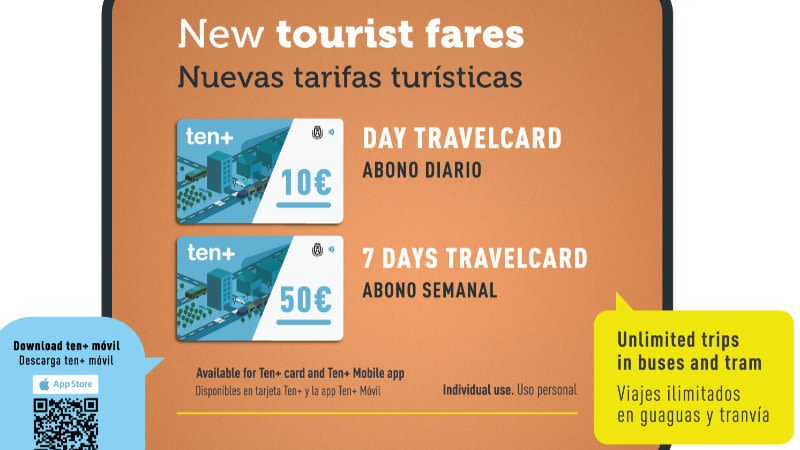 The first vice-president of the Cabildo de Tenerife explains that "the island lacked to have specific passes for tourists and these new types of tickets will [...] make it easier for those who visit us since they do not have to worry about rates or payment methods since they already have a fixed price ".
The authorities also point out that "this is a very powerful way to encourage the use of public transport on the island, where we have a diversity of routes and frequencies that allow tourists to move throughout our geography in a sustainable way, while also caring for the environment ".
Read also: Best places to visit in Tenerife
The new payment methods for tourists can be purchased through the Ten + card in the usual network of shops, in the Titsa and Metrotenerife offices, tram ticket vending machines and also in the airports. They can also be paid through the Ten+ app available on Android and iOS and also on the Ten + website.
If you don't want to use the local TITSA buses (guaguas) in Tenerife, you can also rent a car and drive on your own around the island. You can read our dedicated article to learn more about driving in Tenerife (spoiler alert: it's fun!).