Tenerife Weather in June 2021 - Planning a Summer Holiday to Tenerife?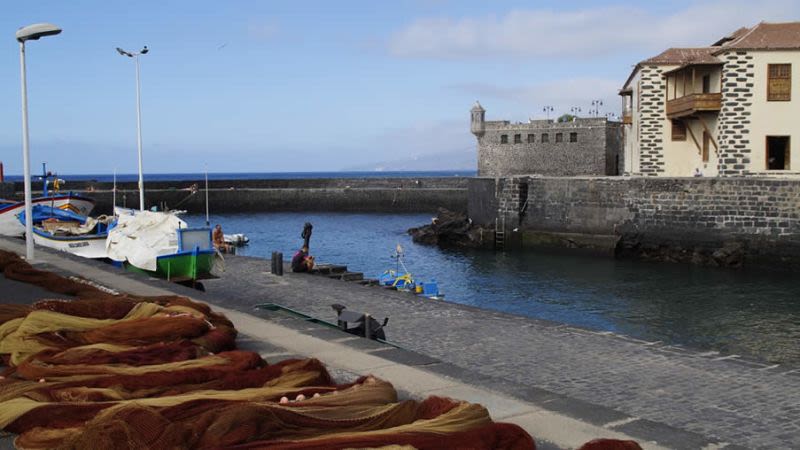 Thinking of your summer holiday?
Well, June is the start of summer here in Tenerife and the weather is getting warmer and warmer day by day.
The average temperature in June in Tenerife is 21°C, but the south of the island continues to be hotter than the north, and also much much drier.
The first half of the month is quieter than the second half and the temperatures start to rise significantly towards the last days of June.
How is the weather in Tenerife in June
June brings a significant increase in sunshine hours per day: from around 8 hours of sunshine per day in Tenerife in May, the number jumps to 10 hours/day in June, which translates in more hours to spend on the beach sunbathing.
There have recently been years when Tenerife has seen an odd number of cloudy days during the month of June, but the weather was still warm and pleasant and you can still get a sunburn if you don't apply sun cream, even when you don't see the sun shining.
The sea around Tenerife starts to warm up in June as well, so you can explore other beaches in the north and natural pools that are not accessible during the other winter and spring season.
How hot is Tenerife South in June?
The weather in Tenerife South is warm all year round, even in winter, this is why Tenerife is one of the best destinations for winter sun in Europe.
So in June, the weather in Tenerife south just keeps getting hotter and hotter, with very few chances of rain, as this is considered one of the driest months throughout the year.
However, summer in the Canary Islands, even in the south, is not as hot as some other places around Europe. For us, this is a good thing because it means that we can enjoy the gorgeous weather without having to hide from the sun constantly. You should also keep in mind that although you see temperatures of around 25 - 27°C, due to the geographical position of Tenerife, it will feel like it's hotter than you would expect at this temperature.
Starting from June, you can also notice a change in the type of visitors coming to the south of Tenerife: there will be more and more families with children around, as the school holidays begin throughout Europe. If during the winter months Tenerife has a lot of mature visitors, many of whom are retired, in summer the crowds get younger and the island starts to be more energized and noisier than ever.
The temperature in Tenerife in June
In June you'll find the perfect sunbathing weather: not too hot, not too cold, just perfect for a beach holiday. If you're looking for mild temperatures, then come to Tenerife during the first 2 weeks of June. If scorching hot is what you're after, then July or August might be more suitable for you.
Average high temperature: 25.4°C (77.7°F)
Average low temperature: 18.8°C (65.8°F)
Daily mean temperature: 22.1°C (71.8°F)
In Tenerife South, the daily mean temperature is 22.1°C (71.8°F) in June, which is calculated as a mean between the average high temperature of 25.4°C (77.7°F) and the average low of 18.8°C (65.8°F). The popular resorts like Playa de las Americas, Los Cristianos or Costa Adeje all have similar temperatures and they are less windy than the coast around El Medano.
Record low & record high temperatures
The weather in June in Tenerife starts to feel like proper summer. Temperatures start to rise considerably towards the last week of June and the highest temperature ever recorded in Tenerife in June was 37.9°C, on June 21st, 2011, at Tenerife North Airport station.
As for the record low, it was of -1.4°C, registered on June 3rd, 1961 in Izana (high altitude) - so you really shouldn't worry about the weather if you plan to spend your holidays in the sunny south.
Is Tenerife windy in June?
The trade winds in the Tenerife are more prevalent during the summer months, starting with the month of June. This is usually a good thing since the temperatures are on the rise and you really need the wind to help you cool off (the ocean also helps, of course).
The trade winds are a defining factor for Tenerife weather, so if you're interested to know more, you can read our detailed article about wind in Tenerife.
Rainfall
June is one of the driest months in Tenerife, even in the north of the island, although that region still gets more precipitation than the south.
At most the island usually gets 2 rainy days in the month of June, so there is no reason to worry about this happening when planning your summer holiday to Tenerife.
Sunshine hours
Tenerife gets an average of 10 hours/day of sunshine in June, which means a 2 hours increase compared to the month of May.
Sea temperature
Average sea temperature in June in Tenerife South: 21.2°C / 70.2°F

Things to do in Tenerife in June
June is a month when the weather is not overly hot in Tenerife, so exploring the island is ideal. You can also venture in the north with confidence, knowing that the chances of precipitation are low at this time of year.
Visit Tenerife's Pyramids - Piramides de Guimar
Did you know that Tenerife has its own set of pyramids?
Although not as big and famous as the ones in Egypt, the park Piramides de Guimar is interesting to visit if you want to see these structures and learn more about their history and how they came to be. The park is located in the valley in Guimar, so the weather can be tricky during winter. This is why June would be a perfect month to visit the park and admire all the endemic flora in their gardens.
Visit Santa Cruz de Tenerife - the island's capital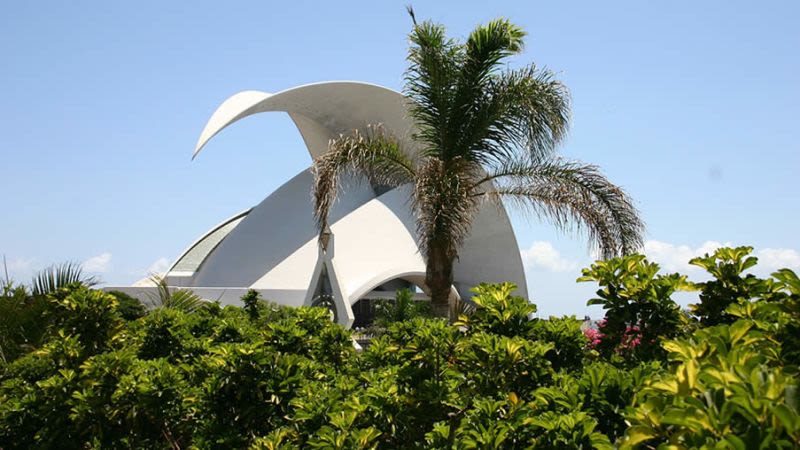 Due to its location, the weather in Santa Cruz might not be what you are looking for when coming to Tenerife in winter.
So summer is the perfect season for visiting - there are a few museums that you could visit, a food market and also the famous Auditorio de Tenerife, designed by Santiago Calatrava. We have a full article about things to do in Santa Cruz de Tenerife if you decide to spend the day in the capital.
Spend time at the beach and soak up the sun
A beach holiday in Tenerife is always a good idea and June makes no exception.
Playa la Tejita
We feel like Playa La Tejita is one of the most special and beautiful beaches in Tenerife. If the south starts to get too busy and crowded for your taste, we suggest that you take the bus or rent a car and drive to this part of the island, where you enjoy a lovely beach with great views towards Montana Roja. And if you are in the area, make a stop at Chiringuito Pirata for a drink and a cheap bite to eat.
See more: Best places to visit in Tenerife
Events in June
Noche de San Juan - Bonfire Night in Tenerife on June 23rd
Noche de San Juan is celebrated on June 23rd on St John's Eve and there are celebrations with bonfires all around the island.
The most popular bonfires in Tenerife are in:
Puerto de la Cruz in Playa Jardin
Playa San Juan - one of the best locations to spend Noche de San Juan in Tenerife
El Medano
FAQ about visiting Tenerife in June
Is Tenerife hot in June?
Tenerife starts to get pretty hot in June, especially the southern part of the island. During the day, temperatures usually are around 25.4°C  (77.7°F), but it feels much hotter.
Is June a good month to visit Tenerife?
Yes, in our opinion June is a perfect month to visit Tenerife, because it's not as warm or crowded as it is during August and July.