Best Things To Do in Bajamar - Visit Bajamar (Tenerife North)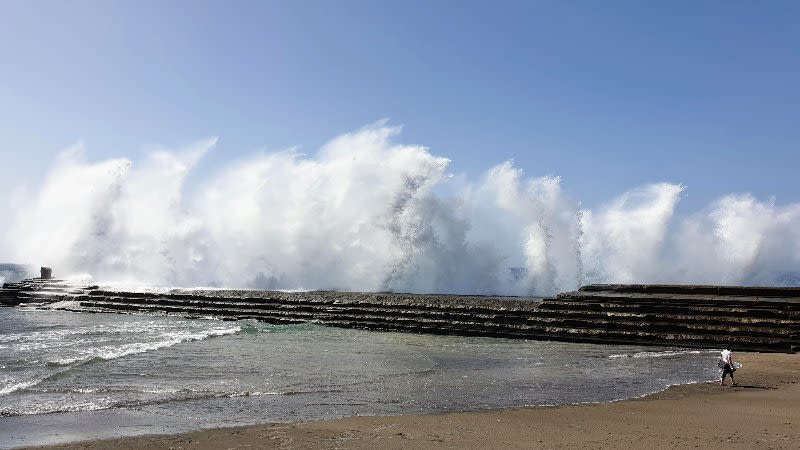 Bajamar is a small town and resort in Tenerife, which is especially popular among German tourists and also among tourists coming from the Nordic countries in Europe.
Bajamar is located in the very north of Tenerife, close to Punta del Hidalgo and is part of the municipality San Cristobal de La Laguna.
The tourism in Bajamar is very different from the noisy and busy south of Tenerife; here most of the noises come from the ocean, which is truly an incredible spectacle to watch on most days.
Bajamar is a pretty tranquil place to stay in Tenerife, an ideal location for people who want to relax, enjoy nature and do some hiking, as you have the Anaga Rural Park nearby.
In Bajamar you won't find any all-inclusive hotels, instead, you'll mostly find private apartments and holiday homes, so we recommend checking Airbnb if you want to look for accommodation in the area.
What to do in Bajamar
Best things to do in Bajamar: surf, relax and enjoy the natural pools.
Life is simple in Bajamar and much quieter and laid back compared to the continuous buzz of the southern resorts. So if you're looking for a more remote and quiet place to stay in Tenerife, take Bajamar into account.
In Bajamar you are not totally cut off from civilization, in the sense that you'd still be staying in a small coastal town, with bars and shops and restaurants, but the entire feeling of the place is totally different from what you can find in Tenerife South.
There are a lot of Canarian residents living in Bajamar, so the place still feels authentic and retains its Spanish atmosphere. In terms of visitors, most of them come from Germany and Scandinavia, so you will find less British visitors in Bajamar.
Bajamar would also be a good base for anyone interested in hiking in Tenerife since the north has the most amazing trails and footpaths.
Rental prices are also lower in Bajamar compared to places like Costa Adeje or Los Cristianos, so it's also a good option for anyone looking for an affordable place to stay in Tenerife, especially if you plan to stay for longer and you want to rent an apartment.
GET YOUR €41 AIRBNB COUPON CODE NOW!
Although it's situated in the North of Tenerife, Bajamar is still much warmer in winter than most other places in Europe. So if you're not looking to sunbathe every day, but instead you just want to escape the dead cold winters of Northern Europe, Bajamar could be the place where you can rent an apartment for one or two months and stay here comfortably to relax and enjoy the laid back pace of Tenerife (especially if you're a digital nomad or you switch to online remote work for a few months a year).
Bamajar Natural Pool and Playa Bajamar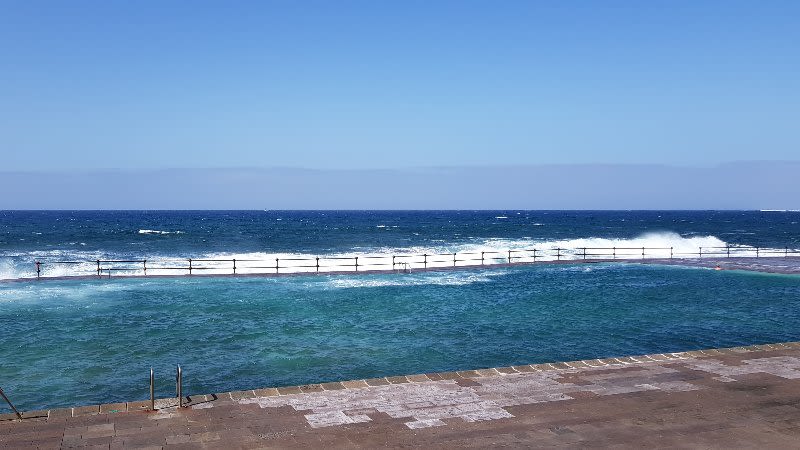 The natural pool is the top local attraction and the reason why many visitors come to Bajamar even for a short visit. It is a lovely natural pool, with seawater, where you can enjoy swimming without having to worry about currents or waves.
There's no entrance fee so everyone can enjoy the natural pool in Bajamar for free.
You'll even find showers and toilets next to the pools and there are lifeguards on site even in winter.
The natural pool is the main attraction in Bajamar and there's a nice promenade in front, where you can just sit and admire the huge waves coming in and breaking when they hit the concrete.
Playa Bajamar is the beach right next to the pool and it's probably the most photographed place in Bajamar (see the first photo in this article). The big waves come crushing with a strong force in the stone wall that protects the beach, which creates the potential for dramatic photography.
Between the natural pool and the beach, you can see the Bajamar lighthouse.
Other places of interest in Bajamar
Playa del Arenal
Paseo Maritimo
Walk from Club Nautico Bajamar to Acantilados Cornisa del Achiemencey
Charco Mariane
Charco La Laja
Charco Redondo
Faro de Bajamar
Ermita San Juan Bautista 1628
Ermita del Gran Poder de Dios 1881
Gran Poder de Bajamar Church
Walk on the path next to Playa del Arenal
Hike from Bajamar to Cruz del Carmen - or better yet, the other way around. You can take a bus to go to Cruz del Carmen and hike from there towards Bajamar, if you wish to avoid climbing for the most part of your hike, as the difference in altitude between the two points is around 1065 m. See more details about the PR - TF 12 Cruz del Carmen - Bajamar hike.
SHORT DISTANCE TRIP FROM BAJAMAR
A short video of Bajamar pool