What to do in Betancuria, Fuerteventura's first capital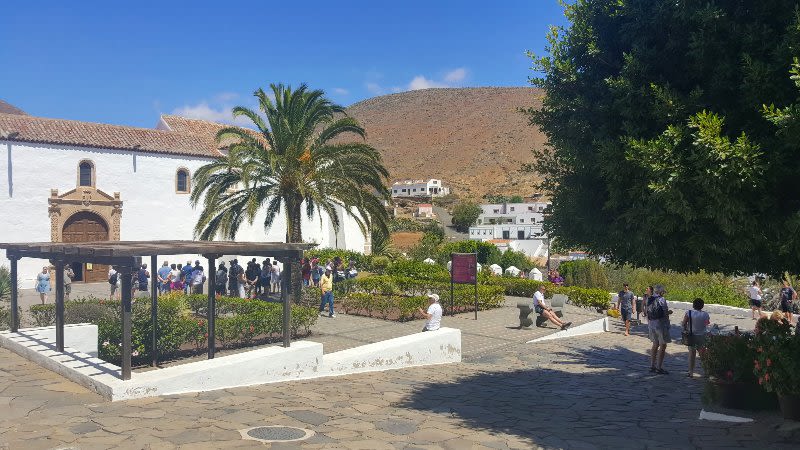 Did you know that Betancuria is the historic capital of the Canary Islands?
The town of Santa María de Betancuria was founded at the start of the 15th century by the Norman conquerors, so the city owes its name to Jean de Bethencourt, who was the leader of the conquering army.
Located away from the coast, in the heart of Fuerteventura, Betancuria is a unique place that every visitor to the island should see.
Why should you visit Betancuria?
You should visit Betancuria when traveling to Fuerteventura, if you're interested in knowing more about the island's history. The town used to be Fuerteventura's capital, before it was moved to Puerto del Rosario, which is now the largest town on the island.
Things to do in Betancuria
First of all, if you want to visit Betancuria, we recommend hiring a car, which is pretty cheap to do in Fuerteventura. This way, you can stop along the way to see also the Morro Velosa statues, as well as some of the best viewpoints in Fuerteventura.
1. Convento de San Buenaventura
This is actually a church, located where the old convent of San Buenaventura used to be. This church has been included within the Historic Site of Betancuria since 1979.
The building is nowadays abandoned and not complete anymore, so it's a good place for adventurers, who seek to explore these kinds of mysterious places.
How to get there
2. Church of Santa Maria de Betancuria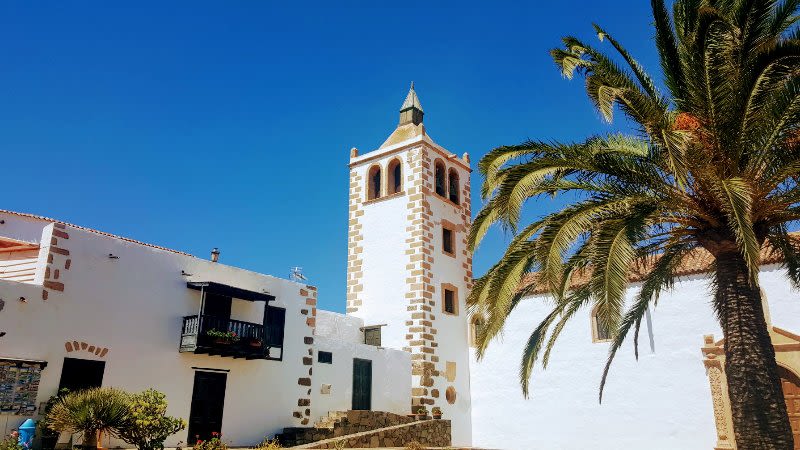 This is the most iconic place in Betancuria and probably the most photographed as well. It is also included within the Historic Site of Betancuria.
There is usually a lovely atmosphere in the plaza in front of the church, so it's nice to sit there on a bench, looking at people and just listening to the music (there are often street performers playing something in the square).
How to get there
3. Ermita de las Peñitas
You will need to do a bit of walking and trekking in order to reach this place, which is a hermitage, built on the side of a cliff.
It is a quiet and overlooked place since it requires a bit of walking in the sun, but if you're looking to find some of Fuerteventura's hidden gems, this is a place we would recommend for you.
How to get there
4. Ermita de la Virgen de la Peña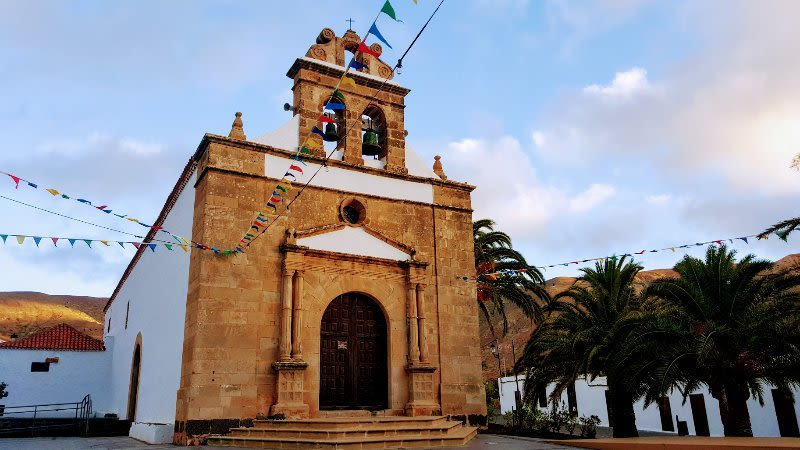 La Virgen de la Pena is the island's patron saint and this church is located in Vega de Rio Palmas, a small village in the municipality of Betancuria. It is worth stopping for a while to see the church's architecture and decorations since it's dedicated to Fuerteventura's patron saint.
How to get there
5. El Pinar de Betancuria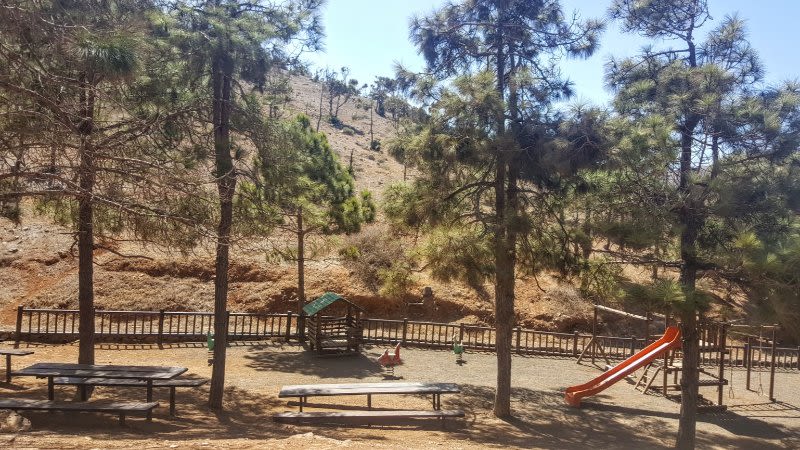 El Pinar is a picnic area and probably the greenest place in Fuerteventura.
It is located very close to Betancuria, and it's worth stopping here to see the Canarian pine trees and enjoy a few moments in nature (there is also a playground for kids).
How to get there
Visit the charming Betancuria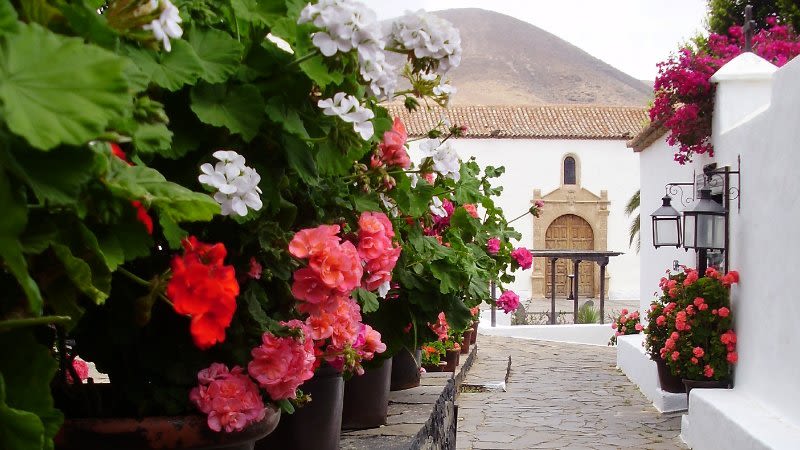 If you're planning to visit Betancuria, you really don't need to make a lot of plans ahead of time.
Just take a stroll through the beautifully paved streets, admire the old architecture and enjoy the atmosphere.
Also, if you want to grab something to eat in the area, we would recommend stopping at Casa de la Naturaleza, a beautifully decorated place in Vega de Rio Palmas.