8 Best things to do in Gran Tarajal, Fuerteventura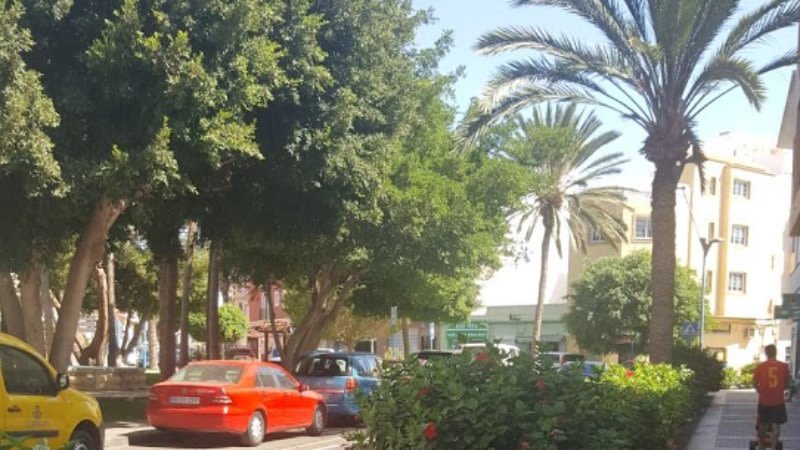 Gran Tarajal is the second-largest city in Fuerteventura after Puerto del Rosario and it is located on the east coast, in the municipality of Tuineje.
Gran Tarajal is mostly a residential town, which is also popular with expats and long term visitors to the island, who usually come to Fuerteventura to spend the winter, so they stay for a few months at a time.
Although it's true that most first-time visitors to Fuerteventura don't usually come to Gran Tarajal, the town is a great place for a day trip if you want to go escape the tourist resorts like Corralejo or Caleta de Fuste and explore a place with a local feel and authentic bars and restaurants.
What to do in Gran Tarajal
Since there are no big attractions in Gran Tarajal, we recommend simply going on a stroll through town, spend some time at the beach and have lunch at one of the restaurants that serve fresh fish.
1. Gran Tarajal beach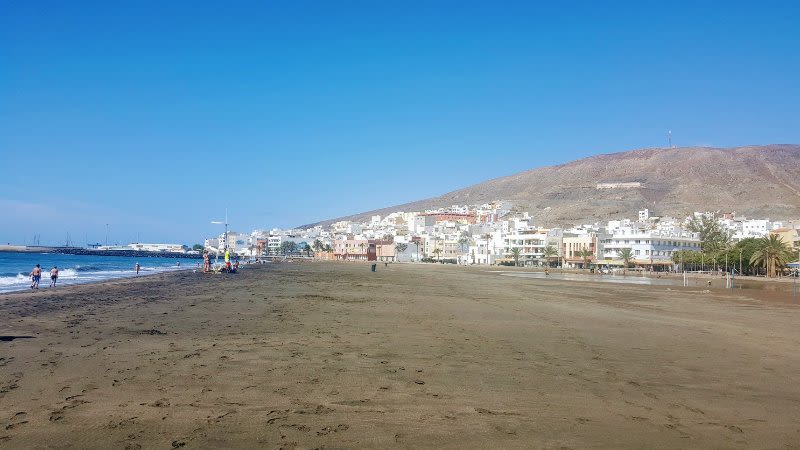 The beach in Gran Tarajal is wide and extensive, with dark sand beach, commonly found in Fuerteventura. There is a playground for kids, you can also use the showers, so the beach enjoys all the normal facilities of an urban beach.
2. Walk on the promenade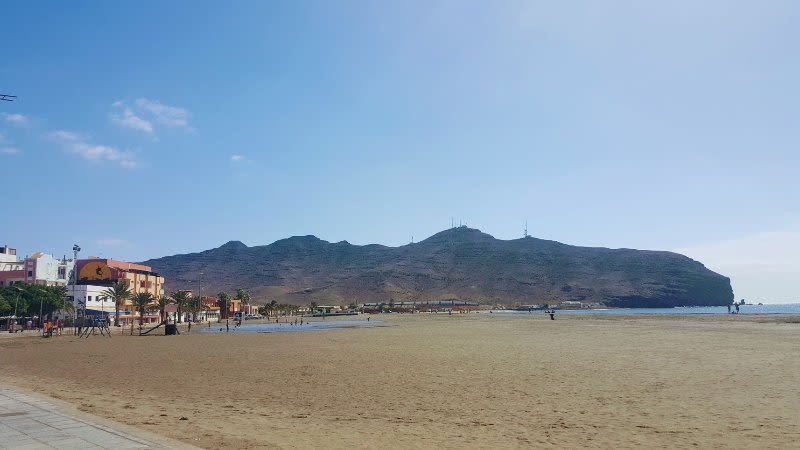 There is a long promenade along the beach, with benches and different bars and restaurants, so you can stop to enjoy the view while getting lunch or some drinks. The atmosphere in town is very relaxed and different from tourist resorts. You will see a lot of locals with their families and not all restaurants have an English menu, although most are adapting to tourists starting to appear in their town.
3. See the whale skeleton
You can see a few whale skeleton along the coasts of Fuerteventura, one of which is found here, in Gran Tarajal. These skeletons belong to whales that were stranded on the coasts and scientists recovered those skeletons and created with them an outdoor museum, in order to educate people on different species of cetaceans.
4. Playa del Aceituno
Playa del Aceituno is the smaller beach in Gran Tarajal, on the southern end of town. It has no facilities, so it is a wild beach, not very popular or crowded, so it's a good place to spend some quiet time.
5. See the town from above
In order to see Gran Tarajal from above, you should walk towards the point market on Google Maps as Piedras Caidas. There is climbing to do, but if you go up there at sunset, you will get the most lovely view of the beach, the promenade and the entire town.
6. The bicycle path from Gran Tarajal to Las Playitas
There is a bicycle path from Gran Tarajal to Las Playitas, and although it's not exactly in great condition, the authorities have announced plans to improve the 6 km of pavement between Gran Tarajal and Las Playitas. So going between the two places could be done either by bike or walking, although we recommend taking some water with you and avoiding the midday sun.
7. Faro de la Entallada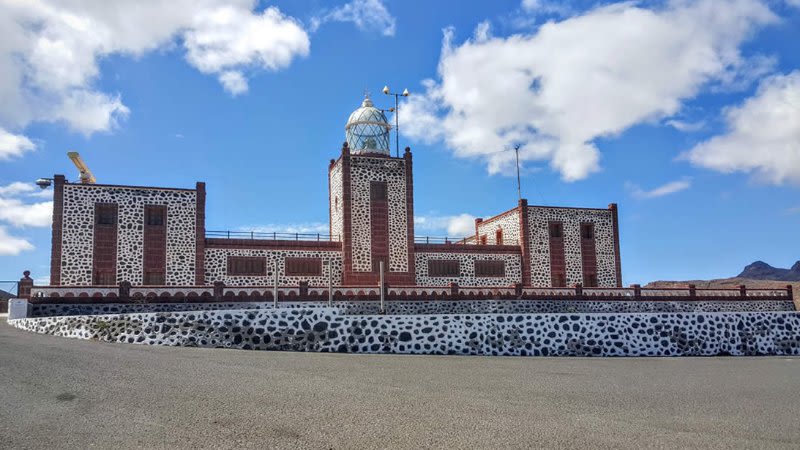 Entallada Lighthouse is one of the nicest viewpoints in Fuerteventura and we absolutely love the view and drive up there, although we know that most people are scared by the hairpins and the twisty road.
If you're a confident driver, then we absolutely recommend going to Faro de la Entallada, which is only 10 km away from Gran Tarajal, or a 15 minutes drive if you have a car.
8. Go to Giniginamar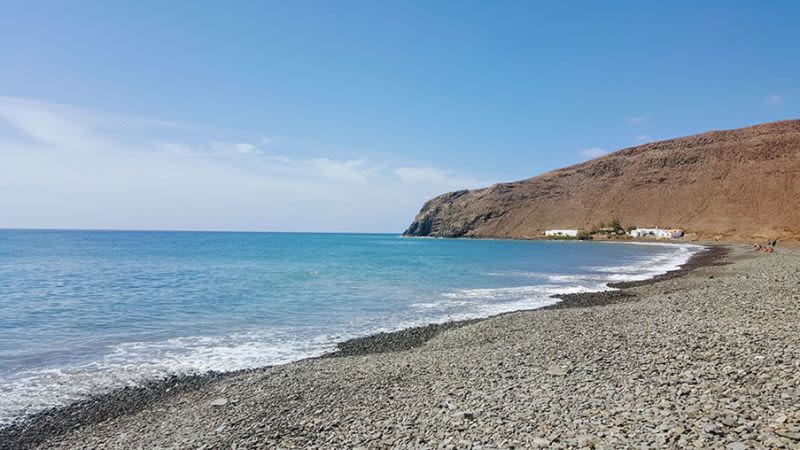 Giniginamar is a tiny place on the east coast of Fuerteventura, also 15 minutes away from Gran Tarajal. Again, this is not a very touristy place, although there are some holiday homes and private apartments that you can rent.
What we loved most about Giniginamar was the silence, combined with the sound of the ocean and we found it to be one of the most peaceful and tranquil places in Fuerteventura.