10 BEST Things To Do in Costa Calma - 2021 Guide - Fuerteventura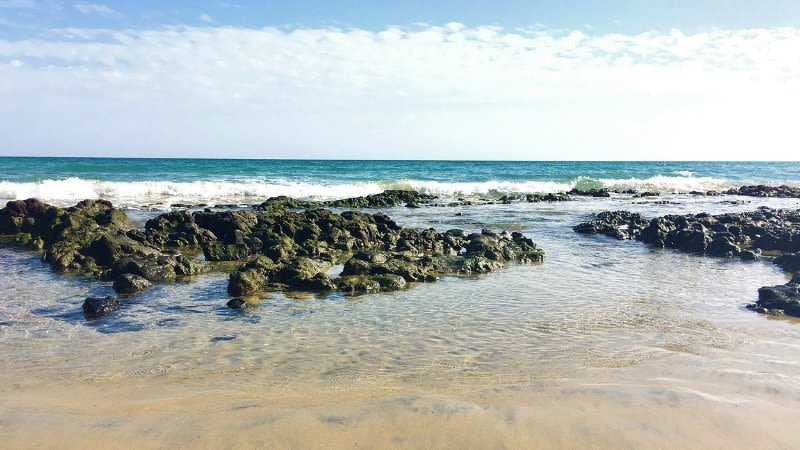 Costa Calma is a small tourist resort in the south of Fuerteventura, which is close to some of the island's most beautiful beaches. The Jandia Peninsula is the perfect place to go and explore massive unspoiled beaches and many locals will tell you that here you'll find the best beaches in Fuerteventura. Once you see some of these places with your own eyes, you'll easily understand why.
Costa Calma is mostly preferred by German tourists, but of course, you'll meet here other nationalities as well. You'll see that many signs here will say German bakery, German doctor etc. and even the radio is in German. So yes, this is an area preferred by German visitors, as opposed to the north of the island which is preferred by British tourists.
But even if you choose another place to stay in Fuerteventura during your holiday, Costa Calma is well worth a visit and the area around it as well.
What To Do in Costa Calma - Places to visit and activities
The Jandia peninsula is renowned for its amazing beaches, and it's for a very good reason. This area is also usually popular among surfers and kite surfers, as some of the best beaches for kite surfing are located in this part of the island.
1. Sotavento beach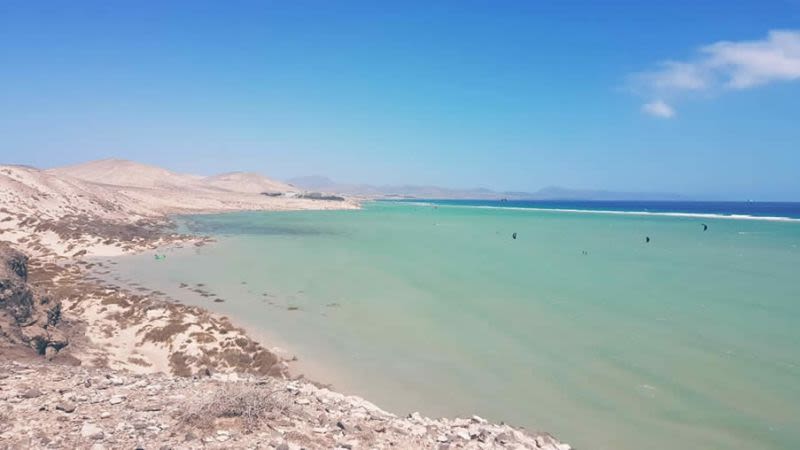 Playa Sotavento is probably one of Fuerteventura's best beaches and you can see it on many postcards and images depicting the island. With the high tide, it forms a massive lagoon that represents the main attraction of this place. It's a kitesurfer's dream as well as a photographer's dream because the entire landscape is fascinating, the water has a turquoise color and it's truly a unique sight. If you want to see Sotavento beach at it's best, keep in mind that you should try to visit during high tide.
2. The African Market in Costa Calma
This market is on Wednesdays and Sunday and it's worth going only if you are in the area. You will find the usual fake bags and watches, souvenirs and other objects that repeat themselves from stall to stall. Don't forget to bargain if you want to buy something and be careful with your belongings.
Location: Calle Happag - Lloyd, Costa Calma
3. Take Kitesurfing and Windsurfing Lessons
If you're a beginner, this is the perfect place to practice and take lessons. There are several schools in this area and you can have group lessons as well as private lessons, depends on your budget.
4. Fuerteventura Windsurfing World Championship
As we said, the south of the island is the perfect place for water sports, which is why The Windsurfing championship takes place here on Playa Barca every July. Costa Calma is a great place to stay in the area if you want to be here during the competition.
5. Visit Oasis Park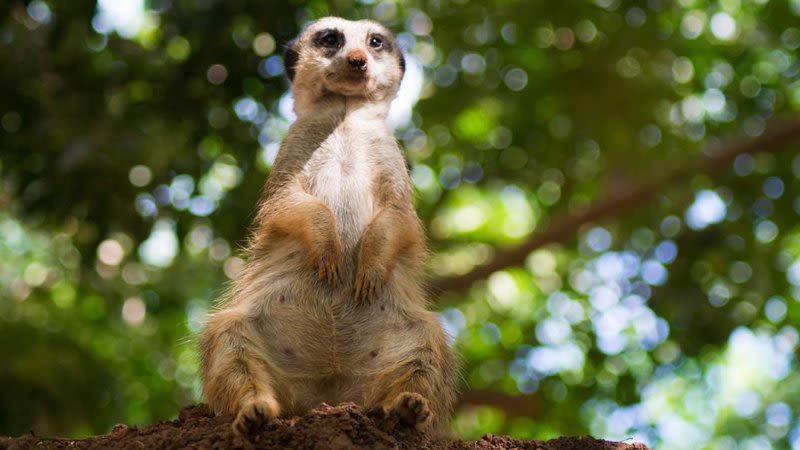 If you're on a family holiday, we have an entire list of things to do with the kids, but Oasis Park is probably the best place to visit and it is situated very close to Costa Calma. The kids will enjoy this day to the max, as the park is beautiful and well maintained, a really great day out for both adults and kids of all ages.
Oasis Park offers a free shuttle so it's easy to get there even if you don't have a rental car.
The ticket includes:
Bus transfers
Free access to 4 entertaining and educational live animal shows (reptiles, sea lions, birds of prey and parrots)
Free access to the Botanical Garden
6. A visit to Morro Jable
Morro Jable is just a short drive away further south, about 30 km.
If you have a rental car you can stop at other amazing beaches on your way like Playa Mal Nombre and Playa Esquinzo.
7. A trip to Cofete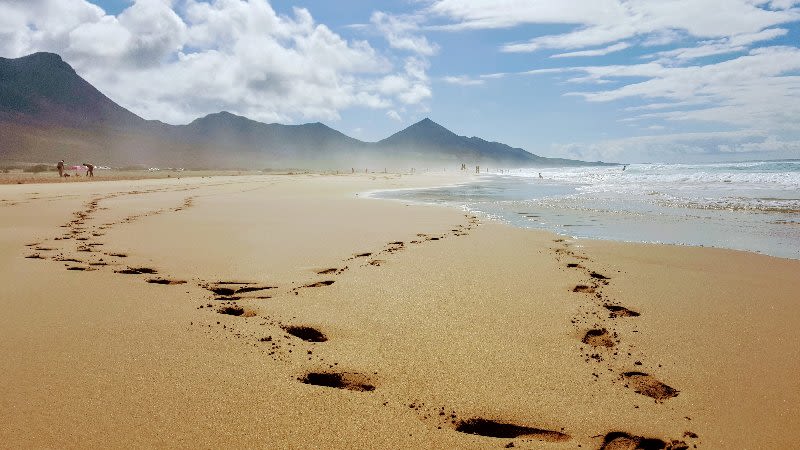 From Morro Jable, you can take a bus or you can drive yourself, although be warned that most rental cars don't have insurance on dirt roads like the one that goes to Cofete. But the beach is well worth the effort of getting there, as it's one of the most beautiful views you'll ever get to see.
8. Mirador Punta Junquillo
Calle Punta del Junquillo, 51
This is a lookout point with a beautiful view of the beach and the ocean, although it is usually very windy. It is located next to the H10 beach Hotel in Costa Calma and it can be the destination for a nice walk in order to explore the resort.
9. Discover more amazing beaches in the Jandia Peninsula
The south of Fuerteventura is home to some of the island's most famous and amazing beaches, so honestly, there are lots to explore in the area if you're a person who loves spending time in the sun.
Besides Playa Sotavento, which we already mentioned, make sure to also visit Playa Mal Nombre and Playa de Esquinzo. Out of all the things to do in Costa Calma, exploring the coastline is always our top choice. There's simply nothing better or more amazing than seeing those lovely landscapes and the way the beaches change with the tides.
We believe that Costa Calma is suited for people who love water sports and quiet & relaxing holidays, with a focus on nature. The best beaches are the ones outside the urban areas, so we encourage you to go out and discover all the beautiful treasures of the Jandia peninsula.
10. Costa Calma Carnival
Each year, there's a carnival organized in several towns in the municipality of Pajara, among which in Costa Calma as well. In 2020, the carnival in Costa Calma is happening on March 5th, under the theme Advertising.