15 Best Things To Do in Santa Cruz de Tenerife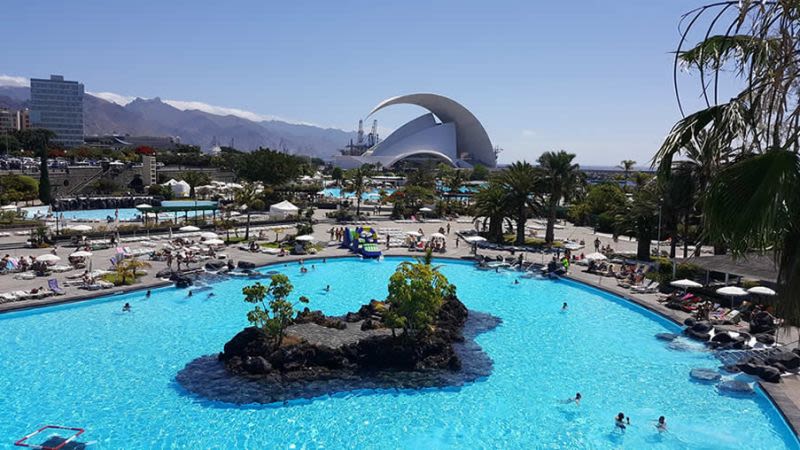 Although Tenerife is a very popular destination for people from all over Europe, its capital - Santa Cruz de Tenerife, is often overlooked by tourists, except for the time when the carnival is happening.
If you're visiting Tenerife and you want to feel the local pulse and get to know another side of the island beyond the resorts in the south, you should definitely visit Santa Cruz. After visiting the capital you can easily head over to the most beautiful beach in the north of Tenerife called Playa de las Teresitas.
What to do in Santa Cruz de Tenerife - best places to visit and attractions
Santa Cruz de Tenerife is still pretty much a city for the island's residents and the tourists rarely make it up here. This means that the city is laid back, chilled and you can find lots of bars and restaurants that are filled only with residents, which means that here you'll taste some authentic food and tapas.
1. Join the Carnival in Santa Cruz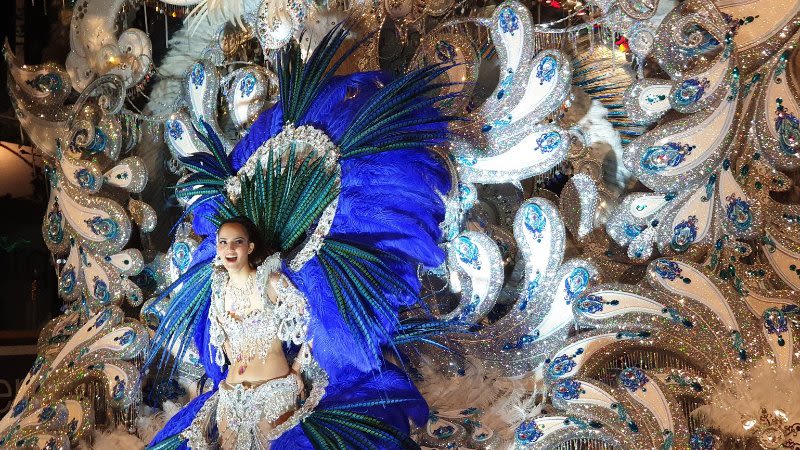 The carnival in Santa Cruz de Tenerife, often referred to as the main Tenerife carnival is the second largest carnival in the world after the one in Rio. Each year the carnival has another theme and people get dressed up and party on the streets of Santa Cruz.
If you have accommodation in the south it's recommended that you travel to the capital by bus, as the city will be extremely busy and you will find nowhere to park your car. During the carnival days, there will be special buses from all over Tenerife, so it's safer to choose this option if you want to participate in the Tenerife Carnival.
2. Shopping in Santa Cruz de Tenerife
In Santa Cruz, you will find all the shops and big brands usually available in Spain, from Primark (which is situated in the Meridiano Shopping Center) to Carrefour, Alcampo (Auchan), El Corte Ingles and even IKEA.
You can read more in our dedicated article about shopping in Tenerife.
3. Santa Cruz Guided Tour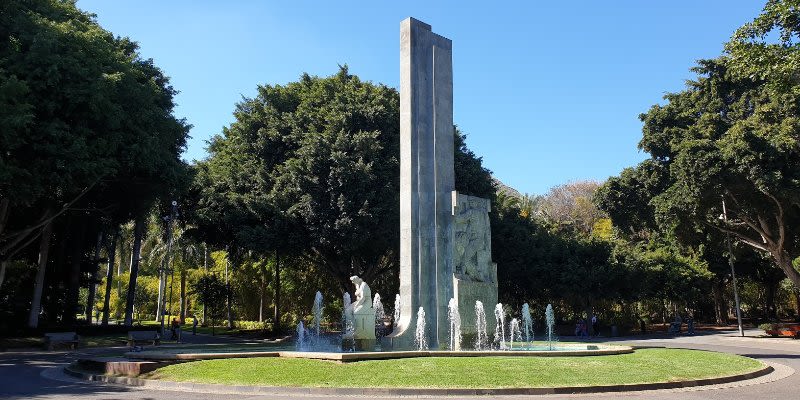 Discover the beauty of Santa Cruz on a guided walk. See historical landmarks and enjoy views of the harbor from the Alameda del Duque Santa Elena.
Official tourist guide
Includes coffee or beer
4. Mercado Municipal Nuestra Senora de Africa / Market of Our Lady of Africa
At this market you will find lots of options of local food: fruits and vegetables and other foodie souvenirs.
Even the building itself is a nice place to visit in Santa Cruz, with its colonial style and interior yard. The market is open every day from 9 am to 2:30 PM, except for Mondays when it's closed.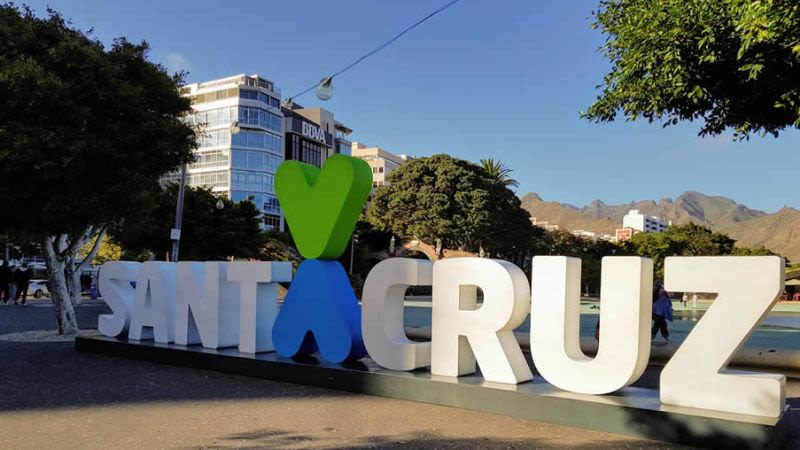 5. Calle del Castillo - The main pedestrian street in Santa Cruz
Calle del Castillo is the main pedestrian street and one of the central places to go in Santa Cruz if you're looking to do some shopping. There are lots of shops and also beautiful buildings where you can find a place to sit down and take a break.
We always like to discover a new city by walking aimlessly around its streets. This way we also found a small local restaurant, that was filled only with locals. They were only serving Menu del dia - a special lunch menu, where you can choose from a few options. For around 8 Euros we had a filling lunch, which also included a big bottle of water and a coffee at the end.
6. Plaza de España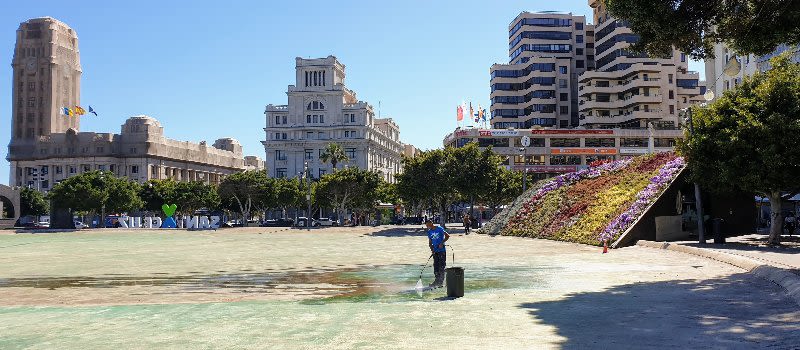 After our lunch in Santa Cruz, we continued our walk towards Plaza de Espana. As far as we learned, this place will be transformed in the nearby future to improve the city's waterfront.
7. Castillo de San Cristobal
If you cross the square you will find some stairs that will take you to the remains of Castillo de San Cristobal, which you can visit for free. It's a nice way to learn more about the history of Santa Cruz de Tenerife and the island itself.
8. Parque Garcia Sanabria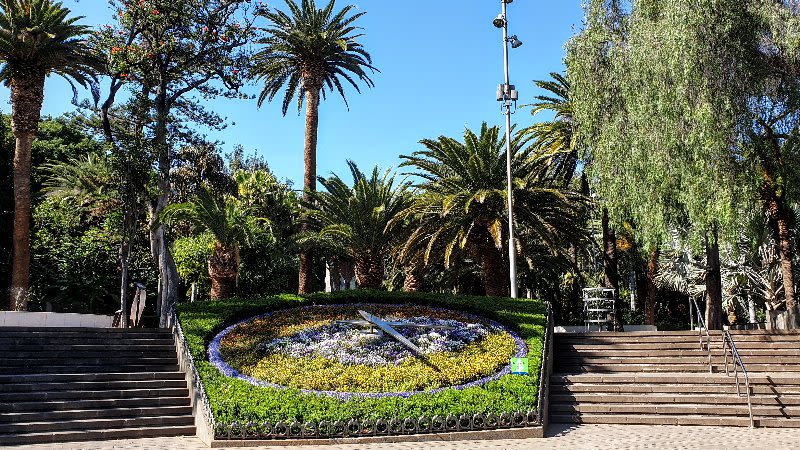 A beautiful park near the center of Santa Cruz de Tenerife.
Our walks also took us to park Garcia Sanabria, which is a rather small park and it's not usually visited by tourists. However, we enjoyed our walk here and we admired the beautiful flowers that were in bloom in January, although we were in the north of the island.
9. Plaza el Príncipe de Asturias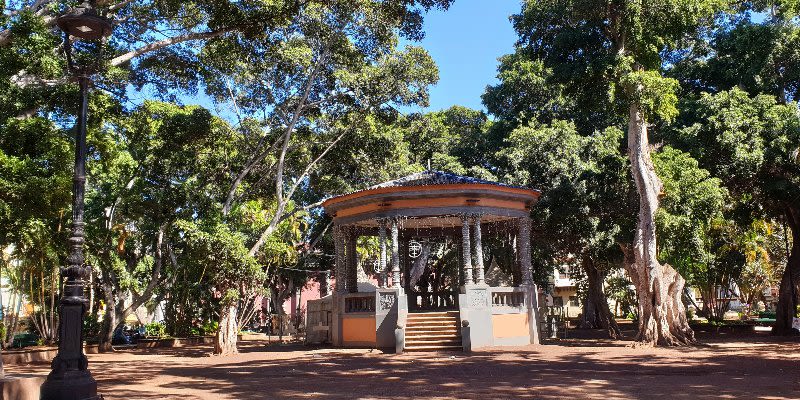 A lovely shaded square in the center of Santa Cruz, with a beautiful pavilion in the middle of the square.
It's a good place to stop for a short break during your walks through the streets of Tenerife's capital city.
10. Plaza Los Patos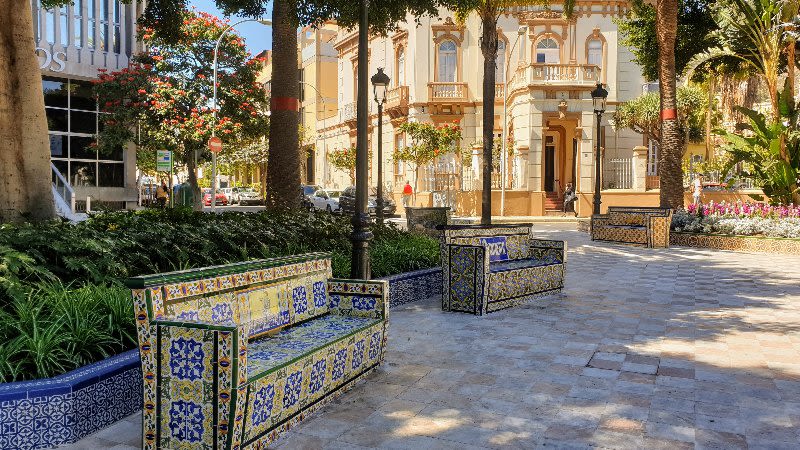 This square has recently been renovated and it looks absolutely charming, with a romantic Spanish feel, due to the ceramic benches and fountain, which is located in the middle of the square (the square is actually a roundabout, situated very close to Parque Garcia Santabria).
11. Auditorio de Tenerife Adan Martin
If you want to visit the building of the Auditorio, which is designed by the famous architect Santiago Calatrava, you can arrive here by car, as the place has its own parking of around 100 places (you will pay around 0,7 euros/hour).
12. Parque Maritimo Cesar Manrique
This is a beautiful complex designed by the famous Cesar Manrique, with lots of pools and beautiful views towards Auditorio de Tenerife.
The entrance to the park is very cheap, around 2,5 euros for adults so it's nice to go in just to see the installations and have a cup of coffee while admiring the place.
13. Palmetum - Botanical garden in Santa Cruz de Tenerife
The Palmetum project is truly unique and you should come to see it if you're visiting Santa Cruz.
The place where Palmetum is located today used to be the city's rubbish dump and it took a lot of years of hard work to transform it into the beautiful garden that it is today. You'll see palm trees from around the world and also other types of plants (depends on the time of the year when you visit).
A walk through the Palmetum will also offer beautiful views towards the ocean or towards the Auditorio and Parque Maritimo Cesar Manrique, as all these 3 points of interest are located in the same area.
14. Museums in Santa Cruz de Tenerife
We recommend:
The Museum of Nature and Man
Military Museum Santa Cruz (Museo Historico Militar de Canarias)
Santa Cruz de Tenerife also has museums that you can visit and the most important one, which should not be missed, is The Museum of Nature and Man (Museo de la Naturaleza y el Hombre). There are also other museums in Santa Cruz and there's also a Castle Route organized, where you can visit several of the museums in the capital of Tenerife.
The Military Museum in Santa Cruz de Tenerife is FREE to visit.
Here you can see exhibits of arms & uniforms and you can learn more info about the conquest of Tenerife. So if you're here on a rainy day and you're looking for some indoor activities, this is one of the best things to do in Santa Cruz de Tenerife and it won't cost you anything either.
Address: C/ San Isidro, 1 (Castillo De Almeida)
Opening hours: Tuesday to Saturday from 10:00 to 14:00
15. Playa de Las Teresitas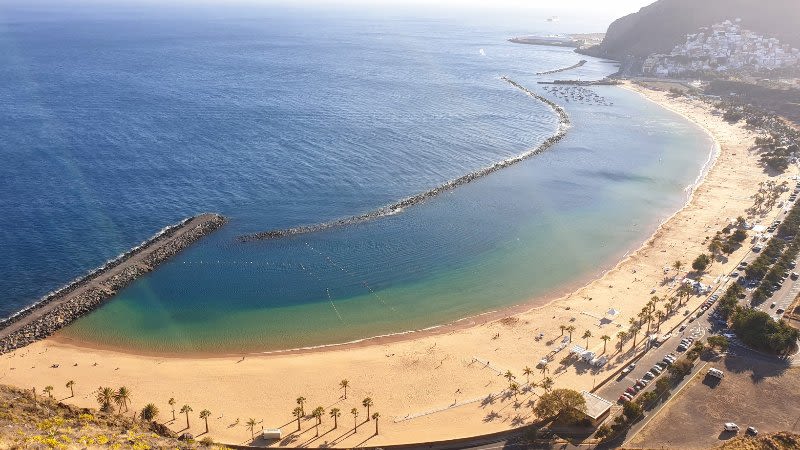 This beach is the most famous and popular beach in the north of Tenerife. During the summer weekends it does get pretty crowded, as many locals from Santa Cruz come here to sunbathe. If you have a car, go up to the Mirador to see the view over the beach Las Teresitas, as it's one of the iconic images of Tenerife that you usually see on postcards.