Things To Do in Punta del Hidalgo - Tenerife's Amazing Natural Pool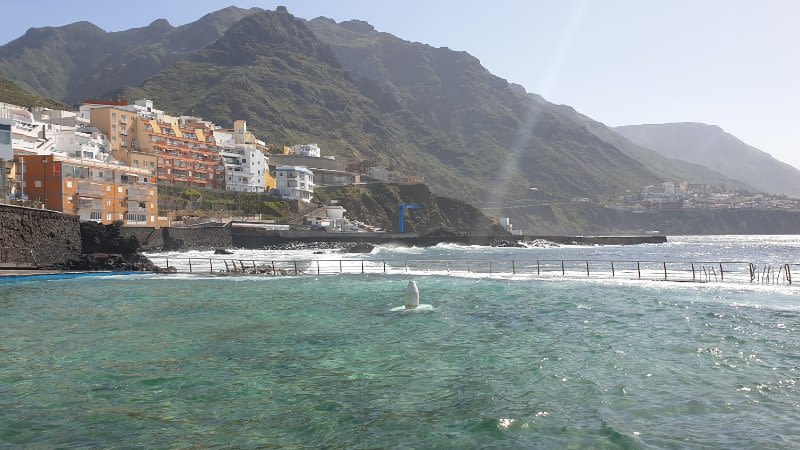 Punta del Hidalgo is a small coastal village with a beautiful natural swimming pool, which is best enjoyed during the summer months.
Punta del Hidalgo is part of the municipality of La Laguna and is situated very close to Bajamar, another tranquil place to visit in this area of Tenerife North.
Visit Punta del Hidalgo, Tenerife
From Punta del Hidalgo the road only continues up to Lighthouse, although the last section of the road up to the Faro de Punta del Hidalgo is not asphalted, so you must be careful if you drive there. The wind is usually quite strong there and there are a few coves and small rocky beaches, very isolated, remote and quiet, where you can expect to have a relaxing day of sunbathing.
In Punta del Hidalgo you will not find the big chains of hotels like in the south of Tenerife and no all-inclusive holiday packages are available for this part of the island. So if you're looking for a different holiday in Tenerife, in a secluded and quiet place, away from mass tourism, Punta del Hidalgo might be the best choice for you. Or possibly Bajamar, only a few miles away up the road.
What to do in Punta del Hidalgo
The main attraction in Punta del Hidalgo is without a doubt...the beautiful and amazing swimming pool.
Punta del Hidalgo is especially popular during the summer months, as it can be quite chilly and windy during the winter season. In summer, Punta del Hidalgo is a popular place to visit even for residents of La Laguna, which is situated only 20 minutes away by car.
The natural swimming pool in Punta del Hidalgo
This lovely natural pool is the village's top attraction and it's really beautiful, ideal to cool off during the summer heat, although you can swim in it all year round, depending on the weather (we've been there even in winter, in February or March and people were swimming in the pool, although we personally felt the water was too cold for us).
Punta del Hidalgo Lighthouse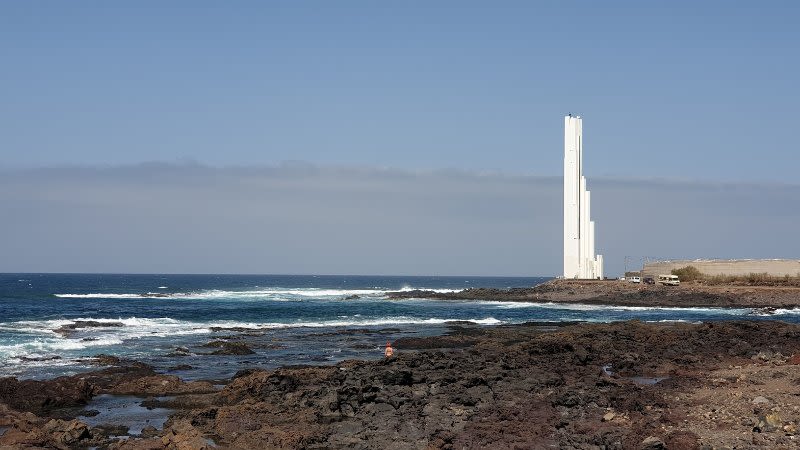 You can drive from Punta del Hidalgo up to the lighthouse, or you can take a walk along the coast and enjoy the wild and rugged landscape.
It is a modern lighthouse, built back in 1994 and it is currently one of the 7 lighthouses still in use on the coast of Tenerife.
Other places of interest in Punta del Hidalgo, Tenerife
San Mateo Church
The mirador from Capilla del Carmen
Roque de los Dos Hermanos
Mirador de San Mateo
Ermita de San Juanito
Mirador El Homician
Mirador de Sabanda
Hikes to/from Punta del Hidalgo
Hike from Cruz del Carmen to Chinamada and Punta del Hidalgo
Hike from Cruz del Carmen to El Batan and Punta del Hidalgo