The Three Kings Parade in Fuerteventura 2020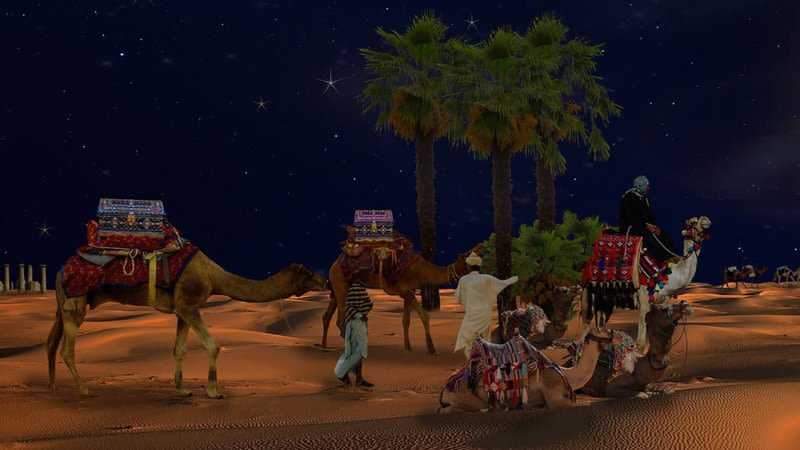 The arrival of the Three Kings is an important event in the Spanish Culture, with festivities taking place in almost any city in Spain. The celebration starts on the night of 5th January, with a parade called Cabalgada de los Reyes Magos.
In Fuerteventura, there are several parades, organized in every big resort and city on the island. Check the schedule below to know the time and start point for each Kings Parade in Fuerteventura in 2019.
Gran Cabalgata de los Reyes Magos in Fuerteventura: January 5th, 2020
If you're planning a holiday in January in Fuerteventura, it would really be a shame to miss such an important event like the big parade which is organized each year on January 5th.
See where to stay in Fuerteventura

Best things to do in Fuerteventura
The Three Kings Parade in Fuerteventura
Some of the info below is from last year's edition. We will update the schedule as soon as the authorities announce more details. But most of the events happen at the same time and the same places, so you can get an idea of what will be happening.
LA OLIVA
The Three Kings Parade in Corralejo 2019
11:45 - Arrival of the three kings at Muelle Grande
Start time of the parade: 18:00 h
Starting point: Las Palmeras Commercial Center
The parade will go towards Plaza Patricio Calero, where a Children's Show will take place.
Tindaya
Start time: 17:00 h
Starting point: from the lower part of the village
Villaverde
Start time: 19:00 h
Starting point: from Los Jameos
ANTIGUA
Kings Parade in Caleta de Fuste 2019
Start time: 17:30 h
Starting point: Sports Harbour / Muelle deportivo - the parade goes towards Plaza de Caleta de Fuste (Public Square of Caleta de Fuste) - opposite the Barcelo Hotel.
Antigua
Start time: 17:30 h
Starting point: from El Durazno, towards Plaza de Antigua (Public Square of Antigua - next to the church)
TUINEJE
Gran Tarajal
Start time: 17:30 h
Starting point: Cristobal Garcia Blaizy School
Tuineje
Start time: 18:00 h
Starting point: Eustaquino Gopar Avenue
BETANCURIA
Vega de Rio Palma
Start time: 17:00 h
Starting point: San Sebastian Street
PUERTO DEL ROSARIO
Kings Parade in Puerto del Rosario 2020
Start time: 17:30 h
Starting point: from the harbour / El muelle de cruceros towards Recinto Ferial
PAJARA
Pajara
Start time: 17:00 h
Starting point: from Toto, towards Pajara
Three Kings Parade in Morro Jable 2019
Start time: 17:00 h
Starting point: Saladar Avenue, towards Morro Jable
Kings Parade in Costa Calma 2019
Start time: 17:00 h
Starting point: from the Cultural Center towards the tourist area
La Lajita
Start time: 19:00 h
Starting point: Guatatiboa Street