The Three Kings Parade in Gran Canaria 2019 / Cabalgada de los Reyes Magos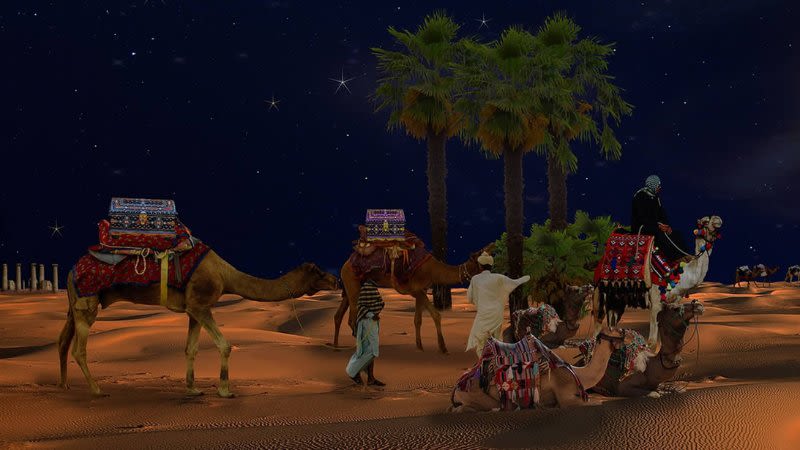 On the 5th of January 2019, the entire island of Gran Canaria will celebrate the visit of the three wise men: Balthasar of Arabia, Melchior of Persia and Gaspar of India.
Remember also that January 6th is a bank holiday and most of the shops will be closed.
LAS PALMAS DE GRAN CANARIA
The Three Kings Parade in Las Palmas de Gran Canaria 2019
Location: Santa Catalina Harbour
Time: 11:00
The festivities will begin with the arrival of the Three Kings in the capital of Gran Canaria in the harbour of Santa Catalina, at the cruise ship station. They will arrive at 12 PM and they will be greeted by the mayor of Las Palmas de Gran Canaria - Augusto Hidalgo. The access for the public will start one hour before the event, at 11 AM. Families are invited to participate in this event, which will bring joy especially to children who are looking forward to see the three kings.
Start point: Castillo de La Luz
Start time: 5 PM (17:00)
In the evening the festivities will continue with the Three Kings Parade or Cabalgada de los Reyes Magos de Oriente. The three kings will be accompanied by floats and lots of extras, which will offer a great show and spectacle for the participants.
The parade will start at 5 PM from Castillo de la Luz and will move towards San Telmo Park.
Balthasar, Melchior and Gaspar will tour the entire city along with their respective courts, starting from La Isleta and greeting the people and children who came to see them. In addition to the beautifully decorated floats, this year will also participate in the parade a fire truck, large vehicles from the Correos office that will transport the messages children have written to the kings and other decorated vehicles.
The parade will also pass through the street Juan Rejon y Albareda, the Santa Catalina park and will arrive at the final point in San Telmo Park.
See the schedule from the city council here.
ARGUINEGUIN
Cabalgada de los Reyes Magos in Arguineguin 2019
Arrival by boat of the Three Kings in Arguineguin in the harbour.
From there the parade will pass through Avenida de las Maranuelas up to Plaza Perez Galdos, accompanied by music and dancing.
Also from 17:00 to 21:00, in Plaza Perez Galdos there will be several other events happening: gastronomy and crafts included.
MOGAN
Three Kings in Mogan 2019
Time: 20:30
At the church
Auto de Reyes Magos
AGAETE
Cabalgata de sus Majestades los Reyes Magos de Oriente in Agaete
Time: 19:30
Location: starts from Cruz Chiquita