Top Timeshare Clubs in Tenerife - accommodation for your next holiday in the sun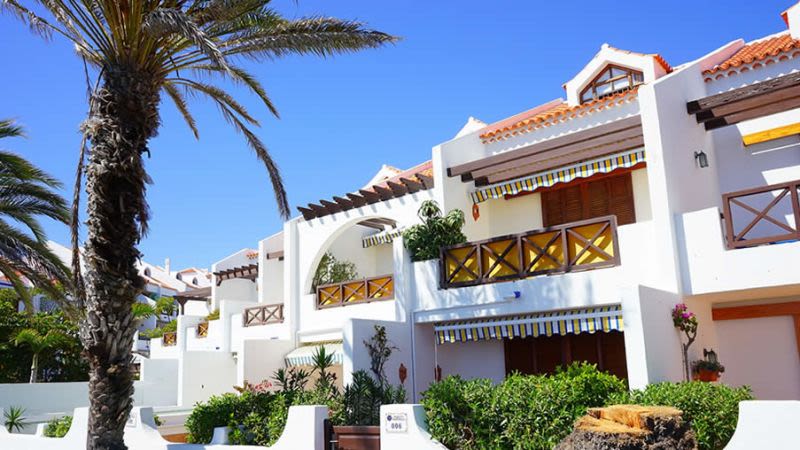 The Canary Islands have become a popular destination among tourists from mainland Europe, with many people returning to the island over and over again, due to the great weather all year long.
With Tenerife being the largest in the archipelago, the island has been getting a lot of attention and tourism is simply booming. Tenerife is a top choice among tourists of all ages because here you can have it all: from great beaches in the south, for those who simply want to get a tan, to Mount Teide – the highest peak in Spain, for those who want to explore and go on adventures.
If you're planning a holiday on the island, you may find that affordable accommodation has become somewhat hard to find, especially if you want to be in the south, where the sun is shining all year round. An option that you could consider for your next holiday is a Tenerife timeshare, directly from the owner, in one of the premium clubs on the island!
Beverly Hills Heights, 2 bedrooms, 6 guests, $900
Calle Sierra Nevada 1, Arona, Canary Islands (Tenerife), Spain
The hotel is quiet and peaceful and it offers guests a free bus service to Los Cristianos, several times a day, each day of the week.
The restaurant has great reviews, especially for its Saturday night BBQ dinner and sangria.
Guests have a main pool for adults and a heated pool for kids and the apartments all have microwaves, satellite television as well as irons / ironing boards and hair dryers.
Flamingo Club, 1 bedroom, 4 guests, $900
Avenida de Espana N 3, San Eugenio, 38660 Costa Adeje
Flamingo Beach hotel is located close to the airport in the south - just 20 minutes away.
During the day you can enjoy the lovely hotel pool or go to the beach, with Playa Puerto Colon just a few minutes away on foot.
The unit has 1 bedroom and 1 bathroom, but it can host up to 4 people, ideal for families.
Club Tenerife, Los Diamantes II, 1 bedroom, 4 guests, $1400
Urbanizacion Oasis del Sur, Los Cristianos, Arona 38650
The club is located in a quiet area of Los Cristianos, 15 minutes away from the beach. The unit has a kitchen and there is a supermarket close by, if you want to prepare something quick inside the apartment.
Los Cristianos is great as a base to explore the island and you can easily go to the other nearby resorts like Playa de Las Americas or El Medano, if you want to do some watersports.
Fairways Club, 1 bedroom, 4-6 guests, $500
San Miguel de Abona, 38639
Fairways Club is located inside the resort complex of Amarilla Golf and Country Club.
This location is ideal for families who want a relaxing and chilled holiday, away from the busy and noisy Playa de las Americas. Guests have access to the onsite restaurant and pool, but if you want to venture out and explore, a car rental is recommended, since there is no public transportation.
Regency Country Club, 1 bedroom, 3 guests, $1150
Urbanizacion Tinguafaya, Aguilas del Teide near Los Cristianos, Arona
The Regency Country Club is famous in Tenerife due to the welcoming staff, beautiful rooms and great food from the restaurant inside the complex. The pool area is the main attraction during the hot sunny days, but if you want to go to the beach then Los Cristianos is very easy to get to.
Units have air conditioning, cooking facilities and a microwave.
Regency at Paradise Club, 1 bedroom, 6 guests, $1199
Paradise Court, Calle Irlanda N 5, San Eugenio Alto, 38660 Costa Adeje
The complex is located close to Playa de las Americas, on the San Eugenio Alto hill, with amazing views of the ocean. All the apartments have cooking facilities, if you want to enjoy a quick breakfast or a quiet dinner before heading out for a drink. Close to the resort you will find everything you need, from restaurants and bars to local shops.