Traditions Day in Arona 2017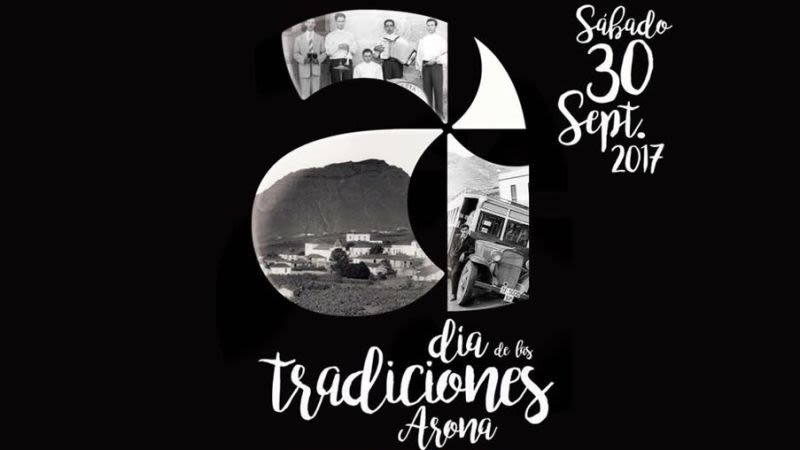 Dia de las Tradiciones or Traditions Day is an important event in September in Tenerife, that will take place in the historical center of Arona.
This is a family friendly event, with plenty of activities during the day and with free shuttle buses available from different points on the island.
Dia de las Tradiciones marks the celebration of Ntra. Senora Virgen del Rosario in Arona and in the evening the town center comes to life under the light of 10 000 condles.
Dia de las Tradiciones en Arona - Traditions Day in Arona - 30 September 2017
List of activities happening during the event:
Theatrical routes and customs scenes
Craft Market
Traditional delights of Canarian cuisine
Traditional celebration and dancing
Children's area
Exhibitions
Talks and Conferences
Traditional games and sports
Concerts
Traditional exhibitions
Free transporation for Traditions Day in Arona:
From the TITSA bus stop at Zentral Center (Playa de Las Américas) and main door of the Auditorium Infanta Leonor, Valle San Lorenzo, and Las Galletas.
The schedule is from 11:30, every hour. Last departure at 21:00 hours.
Returns:
The route is from Arona, through Los Cristianos and it ends in Playa de Las Americas.
Last three times for the return bus:
9:30 p.m. (3 buses)
10:30 pm (3 buses)
23:30 hours (3 buses)