What To Do on Valentine's Day in Tenerife in 2020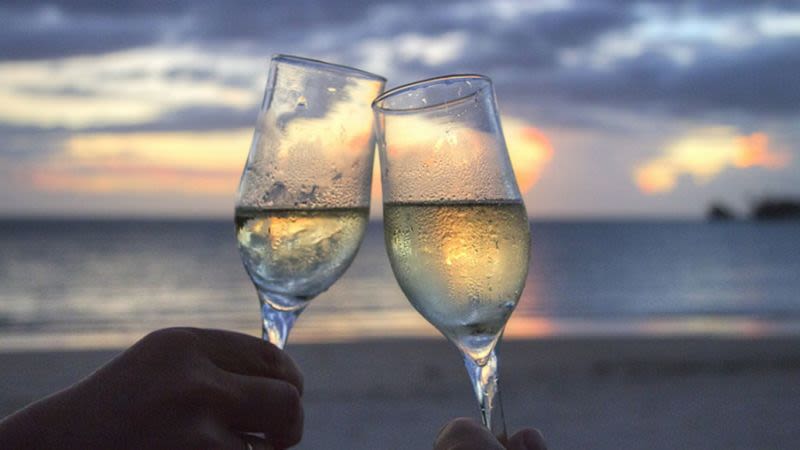 On Valentine's Day, most restaurants and bars on the island have special promotions and menus, dedicated to couples who want to come and celebrate this day. If you are in Tenerife on Valentine's Day we have prepared a few ideas to make this a unique experience during your holiday.
There are many good restaurants in Tenerife, so if you have something specific in mind for a romantic dinner, make sure to book in advance, as some restaurants start taking reservations a few days ahead.
Dinner at Restaurante Los Roques in Los Abrigos
This restaurant is well known in Tenerife for the fine dining experience it offers to guests, so it's a good choice for a romantic dinner.
They used to have a Valentine's Day dinner menu which included a 5-course dinner menu, and also one sorbet before the main course and one glass of French Champagne Veuve Clicquot. Check the complete menu on their website.
Fantastic pastry and cakes at 100% Pan y Pasteleria
Situated in the beautiful area of Playa San Juan, this bakery was recently included by the Repsol Guide in the Top 3 bakeries in Spain. This is a family-owned place and they put a lot of work and energy in making their desserts. A special occasion deserves a special dessert, especially if your loved one has a sweet tooth.
If Playa San Juan is too far away in order to make the journey there, check our article to see the list of restaurants and hotels in Tenerife that also serve the tasty cakes made by the talented Alexis Garcia.
Dinner at a Michelin Star restaurants for a romantic Valentine's Day in Tenerife
In case you want to plan something really special for your loved one, booking a dinner for Valentine's day at one of Tenerife's Michelin star restaurants might be the best choice.
In 2020, there are 5 Michelin star restaurants in Tenerife, so if you want to get a reservation for this special day, you should contact them ahead of time. Two of the restaurants are part of the Ritz Carlton Abama resort, another is in Santiago del Teide, while the other 2 are in the north in Santa Cruz and La Laguna.
No matter how you choose to spend Valentine's Day in Tenerife, the beautiful weather and natural settings will make this experience special. You also have the option of choosing a SPA day at one of the luxury hotels and then finish the evening with a cocktail at sunset, looking at the beautiful ocean. Tenerife itself can be a romantic destination, so take a selfie together to mark the day and just enjoy your holiday on this fortunate island.