6 Most beautiful villages and towns in Fuerteventura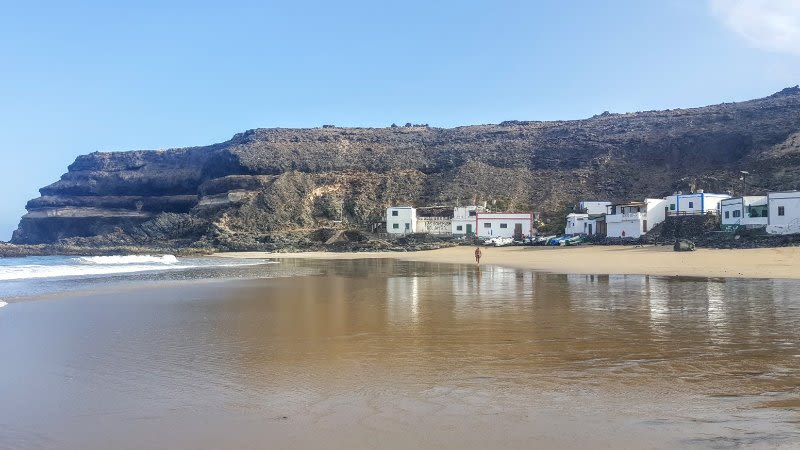 Fuerteventura is a popular destination especially for European visitors, who arrive on its shores looking for sun and warmth, especially during the winter months. Although it's true that Fuerteventura has some really amazing beaches, there is much more to see on the island.
In our opinion, the Canary Islands are a really unique place in the world and we recommend to everyone coming here on holiday to go out and explore, discover the real villages and towns and enjoy the beautiful landscapes.
Charming towns and villages in Fuerteventura
Fuerteventura is not a densely populated island, and so there are no big cities on the island, but you can definitely find charming places like villages and towns, where you can still discover the old architecture and authentic Majorero restaurants.
1. El Cotillo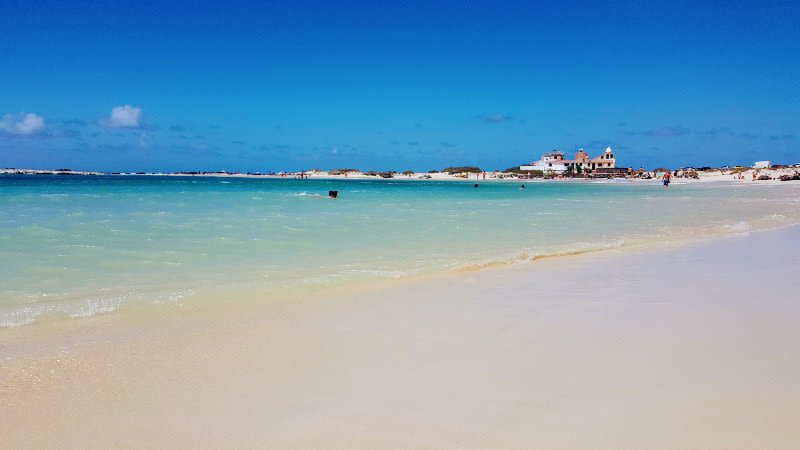 El Cotillo used to be a small fishing village in Fuerteventura and nowadays it's a quiet place for a holiday on the island, with plenty of amazing beaches nearby, some of which are ideal for surfers.
Visit El Cotillo if you want to see one of the most beautiful beaches in Fuerteventura, Playa La Concha. If you decide to stay in the village and have dinner here, you'll also get to admire the best sunset on the island.
2. Puertito de Los Molinos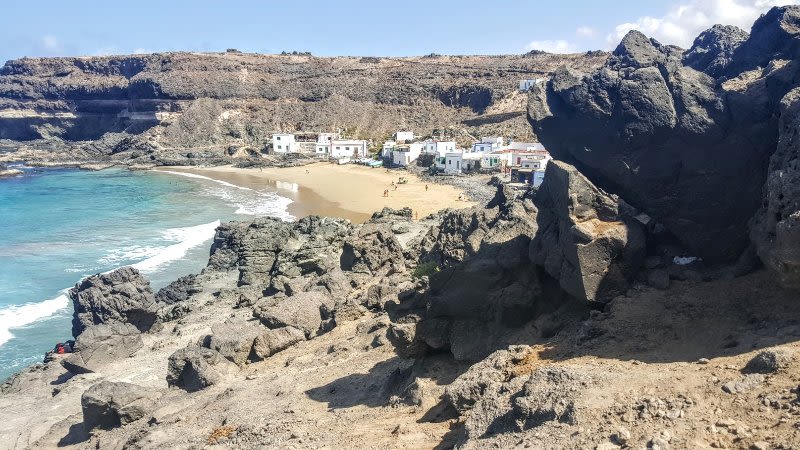 Somewhere on the west coast of Fuerteventura, down south from Cotillo and close to Tefia, lies the small village of Puertito de los Molinos, or El Puertito as some people call it.
Los Molinos is actually more of a hamlet and not even a village because it has around 20 inhabitants, so there are just a few houses.
Puertito de Los Molinos is one of our favourite places in Fuerteventura, it is a really special spot, with a lovely beach during the summer months and a unique atmosphere.
3. Betancuria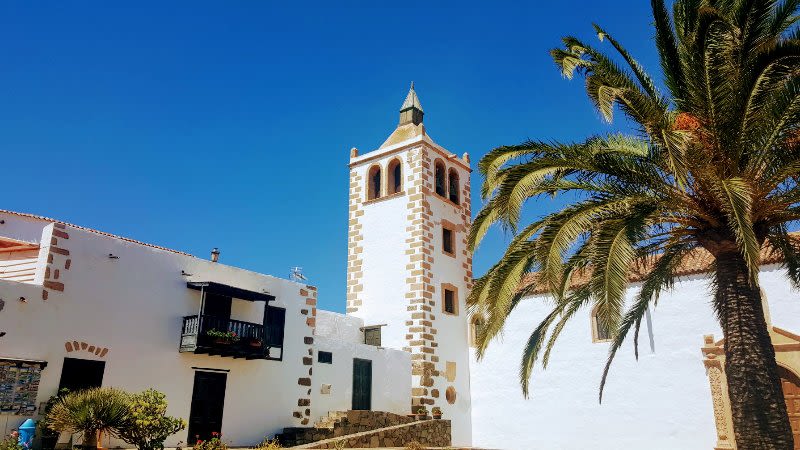 Did you know that Betancuria is the historic capital of the Canary Islands?
Located away from the coast, in the heart of Fuerteventura, Betancuria is a charming village that every visitor to the island should see. You can see lovely old buildings and relax in the church square, where there's often live music.
4. Gran Tarajal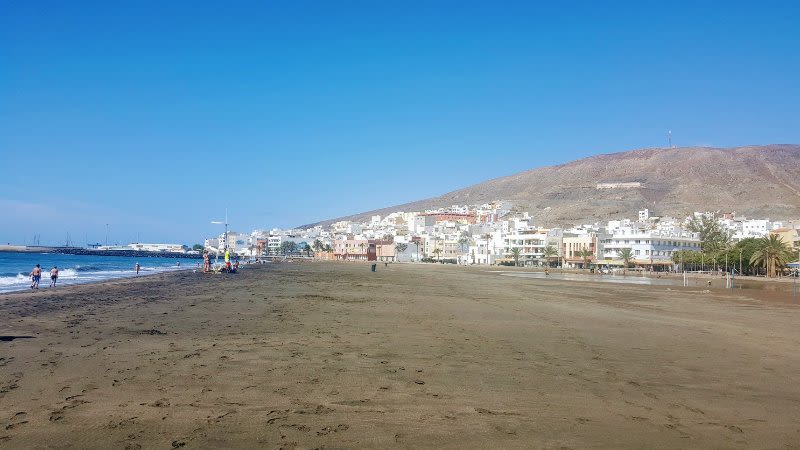 Gran Tarajal is actually the second-largest town in Fuerteventura after the capital Puerto del Rosario and it is located on the east coast, in the municipality of Tuineje. But even as the second largest town on the island, it is still a small residential town with a quaint charm.
Gran Tarajal is popular with expats and long-term visitors to the island, who usually come to Fuerteventura to spend the winter. The town has a nice large beach and a long promenade, with bars and restaurants along the way.
5. Lajares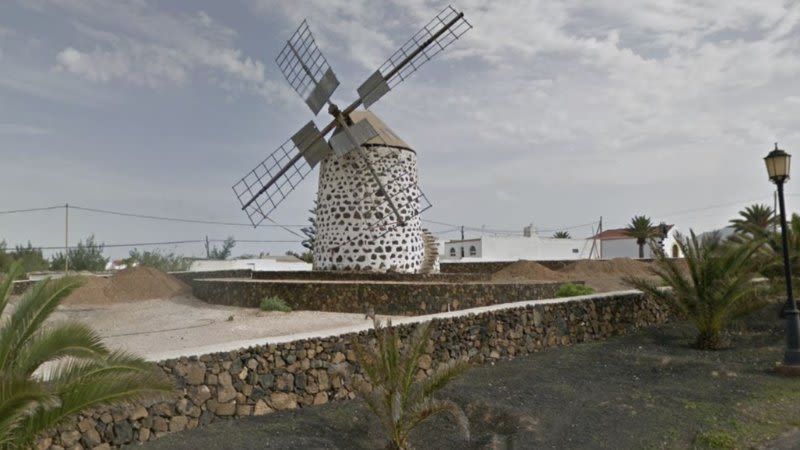 Lajares is a small traditional village in Fuerteventura, located in the municipality of La Oliva, in the north part of the island.
Lajares is also a quiet and laid-back village in Fuerteventura, where you can feel less like a tourist and more like a local. We recommend visiting Lajares on Saturdays when there's a nice artisan market going on.
6. Giniginamar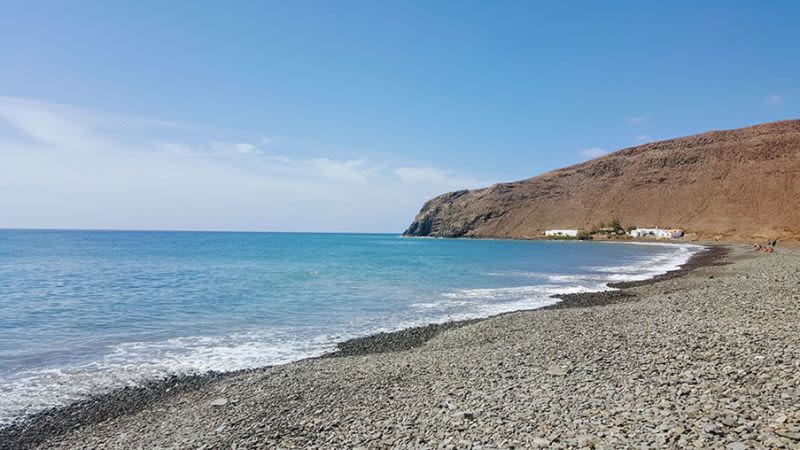 Giniginamar is a small village on the southeast coast of Fuerteventura, between Gran Tarajal and Tarajalejo, in the municipality of Tuineje.
It is nice to visit a place like Giniginamar on an island like Fuerteventura that is dependent on tourism and with so many visitors on the island at every moment, although you wouldn't know that if you'd only stay in Giniginamar. The beach is almost always empty and you can have a day of quiet and peace, before returning to the busier resorts.
SEE ALSO