Visit Lajares, Fuerteventura - Things to do & Places to stay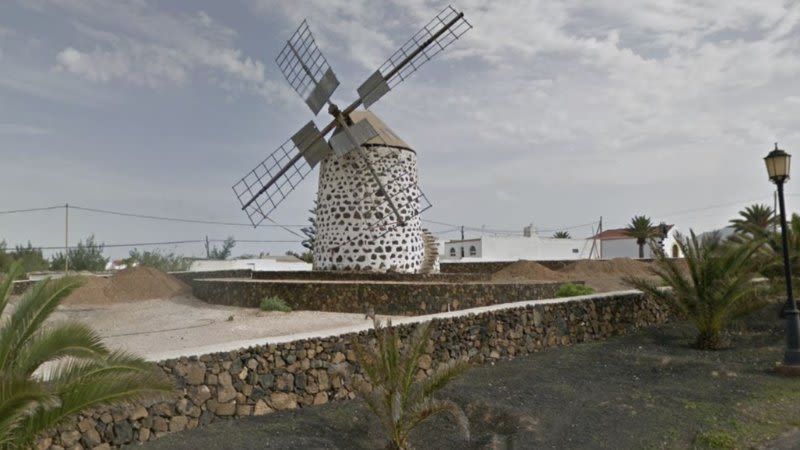 Lajares is a small traditional village in Fuerteventura, located in the municipality of La Oliva, in the north part of the island.
Lajares is not a popular tourist resort like Costa Calma, Corralejo, or Caleta de Fuste, although it has started to attract some visitors over recent years. For travelers looking for a quiet place to stay in Fuerteventura, Lajares might just be the perfect location.
Lajares is also a quiet and laid back village in Fuerteventura, where you can feel less like a tourist and more like a local. You will find some lovely authentic restaurants, a yoga retreat center and a Superdino supermarket, which means that you won't have to travel far to do some grocery shopping.
Where to stay in Lajares, Fuerteventura
Lajares is a popular place to stay for surfers, despite the fact that it's not actually situated on the coast. Surfers use Lajares as a base and travel from here either to El Cotillo or Corralejo during the day to ride the waves.
Lajares is ideally situated mid-distance between Corralejo and El Cotillo, so if you are staying in either of these towns, you will be passing through Lajares in order to visit the other one.
Best places to stay in Lajares
Lajares is a residential area of Fuerteventura, so you will find many private rentals in the village, like holiday apartments and villas.
Best private rentals in Lajares
Best hotel in Lajares
A holiday village with a 5,000 m² water park with wave pool and slides.
Attractions and things to do in Lajares
Although you won't find important tourist attractions in Lajares, there are some nice and interesting places right in the village for you to see. In only a few minutes you can also travel to other nearby towns and resorts, where you will find more things to do and also many more bars and restaurants for you to try.
1. Lajares Artisan Market
On Saturdays, there is a local artisan market organized in the center of Lajares, where you can buy artisan objects like sculptures, jewelry, paintings and other types of souvenirs and gifts.
There is usually some music and entertainment as well, so it can be a nice place to visit, although it is much smaller than other markets in Fuerteventura.
2. San Antonio de Padua Church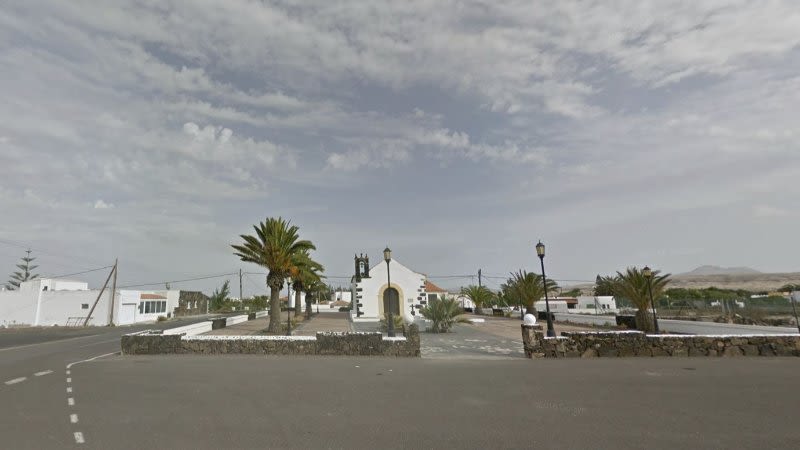 This is a small local church, with typical architecture in a very picturesque setting. You can only visit the inside of the church on days of worship or when religious activities take place there.
3. Lajares windmill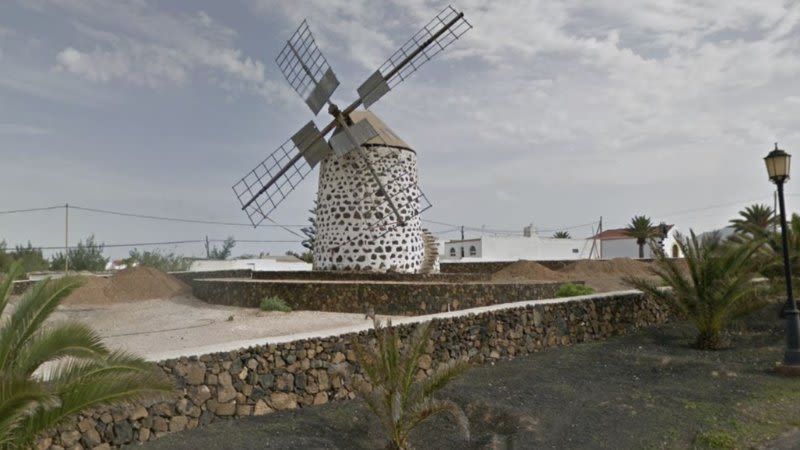 There are many windmills (molinos) in Fuerteventura and one of them is right in Lajares, in the vicinity of the church. It's a nice place for photos in the village.
4. Hike around a volcano's crater
From Lajares you can do a rather easy hike around the nearby caldera, which is a volcano's crater. You can follow the trail and walk around the entire crater, which is about 8 km in total. We recommend going on this walk early in the morning, or on an overcast day, when the sun won't make it unbearable. Take some water with you, use sun lotion and wear a hat.
5. Surfing
As we said already mentioned, Lajares is a popular place to stay for surfers. From here you have quick access either towards El Cotillo or towards Corralejo Grandes Playas (Flag beach is the most popular for water sports).
6. Visit El Cotillo
A small and quiet village located on the coast, located only 10 minutes away from Lajares (8 km distance).
7. Spend the day in Corralejo
Corralejo is the most popular resort in Fuerteventura, located at the northern tip of the island. The distance from Lajares to Corralejo is 13 km and it takes around 15 minutes to drive there by car.
8. Visit La Oliva
Also located nearby, you can visit La Oliva for a few hours, as it's easy and quick to get to La Oliva from Lajares using public transport (bus line 8).
FAQ about Lajares, Fuerteventura
What's Lajares like?
Lajares is a quiet small village in Fuerteventura, ideal for those who are looking for a quiet holiday on the island.
Is Lajares worth visiting?
If you are on the route between El Cotillo and Corralejo, then Lajares is worth a stop, especially if you are there on Saturday, when the artisan market takes place.
How far is Lajares from the airport?
Lajares is 30 minutes away from the airport, at a distance of 40 km.
Where is Lajares located in Fuerteventura?
Lajares is located in the north of Fuerteventura, in the municipality of La Oliva.