Vuelta a Fuerteventura in Kayak 2017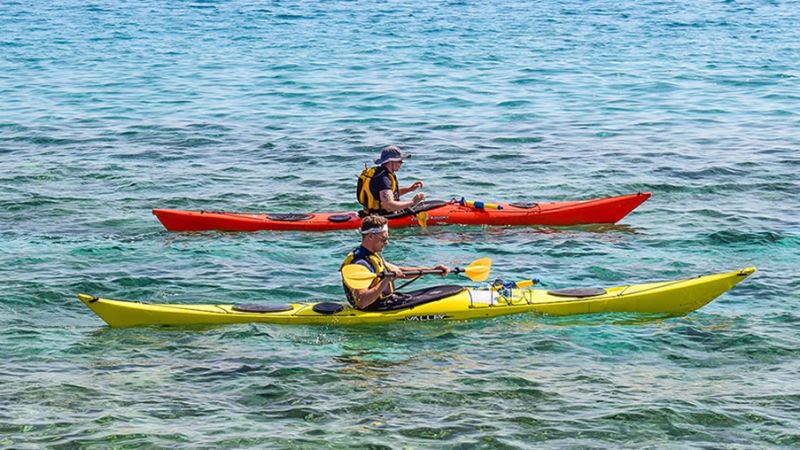 This year's XIXth edition of Vuelta a Fuerteventura in Kayak will begin on Saturday, August 26, at 10:00 am, from the Insland's Nautical Center in Puerto del Rosario.
In 2017 a total of 43 people have registered to participate, 18 of each will do only part of the entire route and the rest of 25 participants will complete the entire course.
Vuelta a Fuerteventura in Kayak 2017 will begin on August 26th and will end on September 2nd, the course being divided into 8 stages.
The event is organized by Cabildo de Fuerteventura, with the help of the Sports Department, in order to promote other nautical sports on the island, besides surfing.
The total route of Vuelta a Fuerteventura in Kayak consists of about 253 kilometers, dividing each stage into two sections, except the stage from Playas Negras to El Puertito, which consists of a section. The participants will perform a stage a day, with stops in Corralejo, Los Molinos, Playas Negras, El Puertito, Costa Calma, Gran Tarajal, Pozo Negro and Puerto del Rosario.
This year, in addition, the Ministry has taught for the first time a Training Course for the Return to Fuerteventura in Kayak. A total of eleven people have been trained since last March at the Nautical School of Puerto del Rosario in order to participate in this competition.
According to the monitors, this is an initiation course, as the vast majority of students are beginners in this sport. Nine of these students will make the complete return to the island, while two of them will only do some stretches.