First Edition of Wave Market in Corralejo in 2017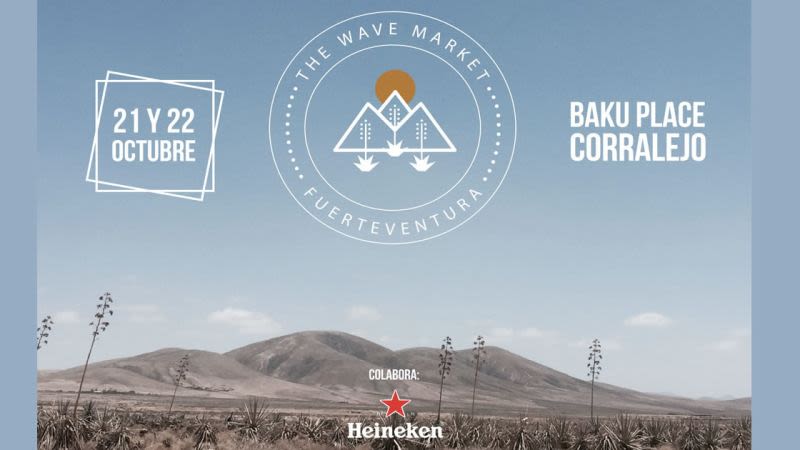 The Wave Market event represents a way to bring together various activities such as gastronomy, music, fashion, accessories, decoration, kids workshops and many more.
The first edition of Wave Market will be happening in 2017 in the north of Fuerteventura, in Corralejo.
Wave Market 2017 in Corralejo 2017 - 21 & 22 October 2017
Location: at Baku Place in Corralejo

The Wave Market is a concept implemented in other large cities in Europe and its purpose is to bring together local artisans, artists, local gastronomy in order to promote the local culture and traditions. There will also be lots of activities for kids, music and also food trucks, so you can spend a nice time walking and looking at the stalls. As you can see in the list below, there will also be concerts, magic shows and workshops, face painting for kids and many more are other activities.
You can take a break from browsing and shopping and just take a moment to enjoy the local cuisine while watching the shows or listening to music.
The first Wave Market in Corralejo will be host to more than 20 participants such as designers, craftsmen & artists, who will sell products made in Fuerteventura, so you can have a look and choose some unique souvenirs to bring back home.
Schedule of complete list of events for the first Fuerteventura Wave Market:
Saturday, 21st October
17:30 - 18:00 - Children's workshop: painting and origami with Ana Farina
18:00 - 20:00 - Facepaintint with Maria Cruz Navarro
18:30 - 19:30 - Globoflexia and Children's workshop doing terror masks with recycled material with Monica
17:00 - 18:15 - MUSIC - The Wave Market List
18:15 - 18:30 - Magic Pill "If I do not see it, I don't believe it"
18:30 - 20:00 - Januaria Carito acoustic concert
20:00 - 20:45 - MUSIC - The Wave Market List
20:45 - 21:00 - Magic Pill "If I do not see it, I don't believe it"
21:00 - 23:00 - Music Concert by Sergio Jimenez and Carlos Cabrera
Sunday, 22nd October
11:00 - 13:00 - Masterclass Hatha Yoga & Gong Bath - Be Yoga Fuerteventura
12:00 - 15:00 - Electronic Appetizer with Sudakita
16:00 - 17:30 - MUSIC - The Wave Market List
17:30 - 18:00 - Surprise Capsule Concert
17:30 - 18:00 - Magic Workshop FOR ADULTS
18:00 - 18:30 - MUSIC - The Wave Market List
18:00 - 20:00 - Face painting with the talented Maria Cruz Navarro
18:30 - 19:30 - Globoflexia - Marien SURNAME
18:30 - 20:00 - Final concert of Wave Market Corralejo by the band Bocinegro