What to wear in Tenerife - Packing List Included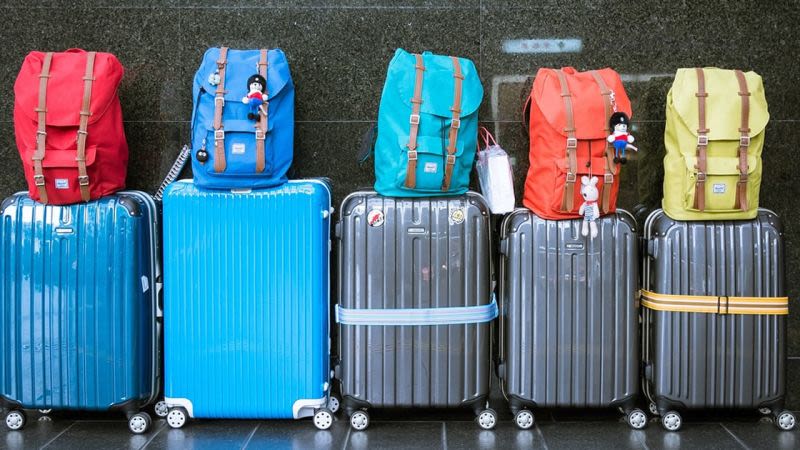 Tenerife is advertised as the island of the eternal spring, so people are often confused as for what to pack for their holiday.
How differently should you pack for Tenerife in December compared to what you should bring for a holiday in June for example?
If you still aren't decided in regards to your holiday, check our article to see when is the best time to visit Tenerife.
Weather in Tenerife
Although Tenerife truly enjoys nice weather all year round, maximum temperatures can differ by a lot from August to January. If in August you can have some super hot days with maximum that go over 35C, in January during the daytime you will have a maximum of 25 - 28 C. Still warm, yes, but not as hot as during the summer months.
What to pack and wear in Tenerife in summer (June, July, August and even September)
Since these are the warmest months, the first thing that you should pack is your bikinis and you sun lotion.
You probably won't need anything to cover yourself at night, since the temperatures are still in their 20s.
During the summer months you can truly pack lightly if you're planning to spend your time at the beach. Sandals and flip flops will do just fine, since there are slim chances of rain and even if it happens, this will be a warm rain, not cold.
What to wear in Tenerife in winter (December, January and February)
Althoug it doesn't get as cold as the UK or the rest of Europe, the weather in Tenerife in winter is different from the summer months, so you will next something extra to keep you warm at night.
If you're staying the south, then the weather will still be warm during the day and shorts, flowy skirts, T-shirts or strappy dresses will be just what you need to pack.
In the evenings it can get a bit chilly, but a cardigan, a shrug or a pashmina scarf will suffice most times.
See more info about Tenerife in December, to get a better idea of what sort of weather you can expect.
Will I need a coat in Tenerife?
This is a question we get often.
As you can presume, no one can tell for certain what the weather will be at any given moment, but there are times when even in Tenerife you will need to wear a coat.
We advice you take a rain coat and if you're cold you can layer up as much as you need.
If you plan to go up Mount Teide in the winter months do bring a proper jacket and also hiking boots, as there is a bit of hike to reach the summit, even from the cable car.
If you're spending your holiday in the north of Tenerife during the winter months, then you can expect lower temperatures compared to the south and more chances of rain.
During the winter months especially, the differences between the two sides of Tenerife are more visible when it comes to the weather forecast.
In the area north of the volcano, you might need a light jacket or a cardigan even in the daytime, and it might be a good idea to have a small travel umbrella with you also.
Are jeans or long trousers necessary in the evenings?
As well as it's the case with the coat, long trousers may be necessary in the evening especially in the winter, when the wind from the ocean will feel colder compared to summer.
Also, if you're staying in a hotel, depending on their dress code for the evenings, men may be required to wear long trousers for dinner and ladies to dress smart or elegant.
Check with the hotel before you leave, as many hotels have this rule in regards to dress code for dinner and it's good to know before hand, especially if you're with an all inclusive package and plan to eat inside the hotel.
Most of the other restaurants don't have a strict dress code and you will be welcomed even in shorts.
What to pack for Tenerife - Clothing Packing List
bathing suit - all year round
flip flops
sunglasses
a pair of closed shoes / snickers - especially in the winter/autumn/spring months in case it rains
hiking boots in case you plan to do some hiking trips
sun cream (you can buy it on the island as well, but it may be more expensive than at home)
a sun hat
a small umbrella (not necessary for the summer)
a cardigan or a light jacket for the evenings
a pair of jeans or long trousers
a rain jacket or a coat if you visit during the winter months and / or plan to spend time in the north of Tenerife