About us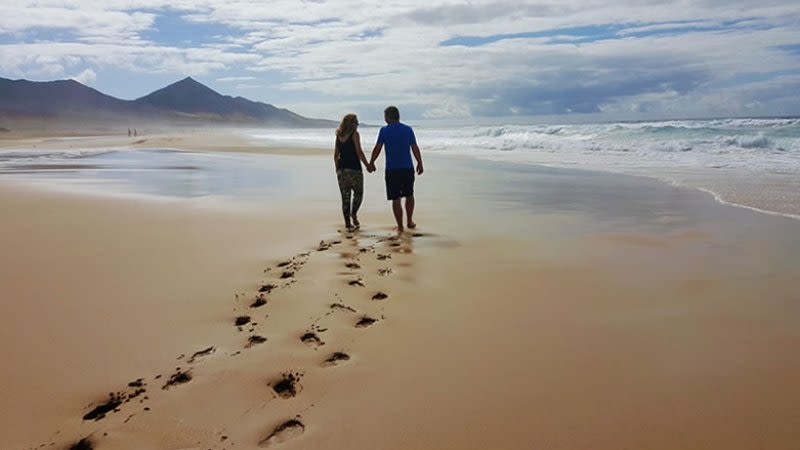 Travel makes one modest. You see what a tiny place you occupy in the world. – Gustave Flaubert
Hola!
My name is Anna, which is short from Adriana and I am the "voice" behind this website. I started this site with my partner in travel and in life, who manages the "technical stuff", because we are passionate about the Canary Islands and we want to share our passion with the world.
SO...
Welcome to Guide To Canary Islands, an online community for people who are enthusiastic about this amazing travel destination.
Here is a brief summary of what you can find on this website:
info about the touristic attractions, beaches and what you can see on the islands. We write from personal experience, which means we already visited these places, made our own photos and memories there and only then decided to write about them.
personal reviews of restaurants and other places we visited throughout the years.
practical tips for planning your trip to the Canary Islands. Some people don't know which island to choose for their holiday or in what area to look for accommodation, so I'm trying to create a guide that will help readers with their decisions.
Our story and first visit to the islands
Tenerife was the first of the Canary Islands we visited together and this was back in 2011. Since then we've been coming back every year, visiting new islands and falling more deeply in love with this beautiful archipelago.
I love how diverse the landscape can be and how in less than one hour you can get from the ocean to the highest peak in Spain, which is the case for Tenerife. Each island has it's own unique features and I feel lucky I got to experience the diversity of the Canary Islands.
In the last few years the Canary Islands have become a popular destination, especially for people in European countries. However, I feel that most tourists come here just for the good weather all year round, and they don't truly explore the places they are visiting.
My goal here at Guide To Canary Islands
When I first thought of writing about the Canary Islands I was in the process of gathering information for our next visit and I was struggling at that. I found pictures of a beautiful place I knew I wanted to visit, but I couldn't find any directions or info about the location. So while on holiday in Fuerteventura, we came up with the idea of a Guide To Canary Islands.
My goal is to create the best online resource of information regarding the Canary Islands. I want to bring value by writing articles that are both useful and entertaining. I'm also looking to meet more people people who are as enthusiastic as me about this certain destination and in time to form a community around this website.
If you follow any of the recommendations found on this website, please let me know through our social media accounts or through our Contact page. I'm always happy to know I was able to help, as this keeps me motivated.
Thank you for visiting our website and I hope you found it easy to navigate and useful.
ANNA