15 Things To Do in Gran Canaria - Best Places to Visit and See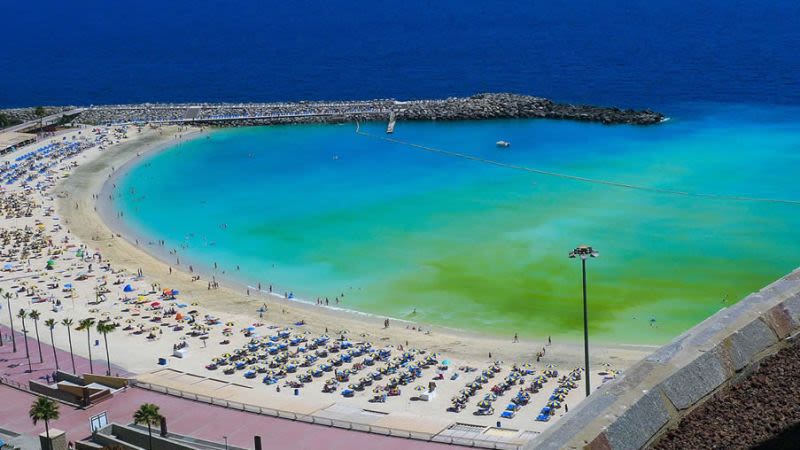 Gran Canaria is the second most visited island of Canary Islands (after Tenerife) and it's often referred to as a Mini Continent, due to its diversity in landscapes.
From amazing beaches to mountain trails and volcanic landscapes, Gran Canaria has it all.
Visitors come here for the beautiful and warm weather even during the winter months when the rest of Europe is suffering from low temperatures and snowfalls.
What To Do in Gran Canaria
If you're planning a holiday to this beautiful island and you're wondering what to do in Gran Canaria besides laying by the pool, read our article to get an idea of how diverse and amazing this place really is.
1. Maspalomas Dunes - One of the focal points of interest in Gran Canaria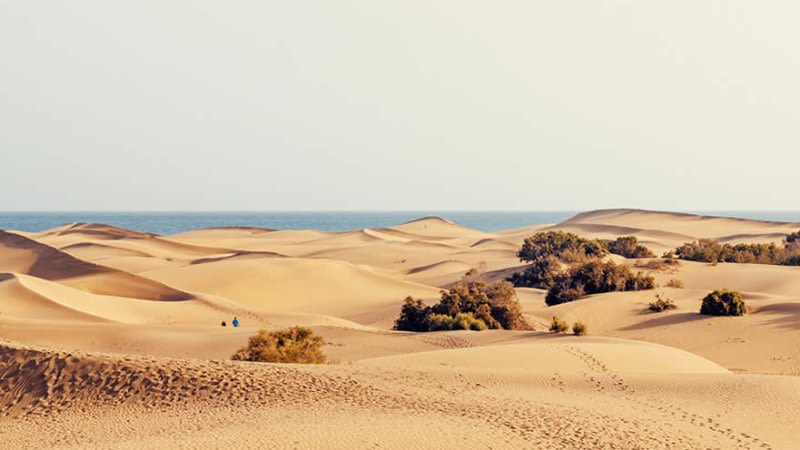 The Maspalomas Dunes are one of the island's symbols - walking along these dunes will make you feel like you're visiting one of the world's great desserts, although you have some hotels still in sight (depending on where you are).
Walking along the dunes is a MUST and afterward, you can spend the day at the beach Playa Maspalomas, followed by a romantic walk at sunset towards the Maspalomas Lighthouse.
2. Playa del Ingles - The island's party epicenter
Playa del Ingles is probably the liveliest place in Gran Canaria and the place to be if you're looking for nightlife and party atmosphere. Playa del Ingles is famous as a destination for gay tourism in Europe, and it's full of bars and entertainment, including the famous Yumbo Center.
3. Trek to see Roque Nublo
Situated inside Nublo Rural Park, Roque Nublo is yet another symbol of Gran Canaria, seen on many postcards and souvenirs sold on the island.
Trekking to see Roque Nuble is easy and the route starts from the main road. From here you have around 1,5 km to walk until you reach the famous rock and also its "brother" Roque de la Rana. The entire route is circular and it measures a total of about 5 km, along which you can also see the views from Caldera de Tejeda, Llanos de la Pez and Pozo de las Nieves.
4. Go on a boat trip to see dolphins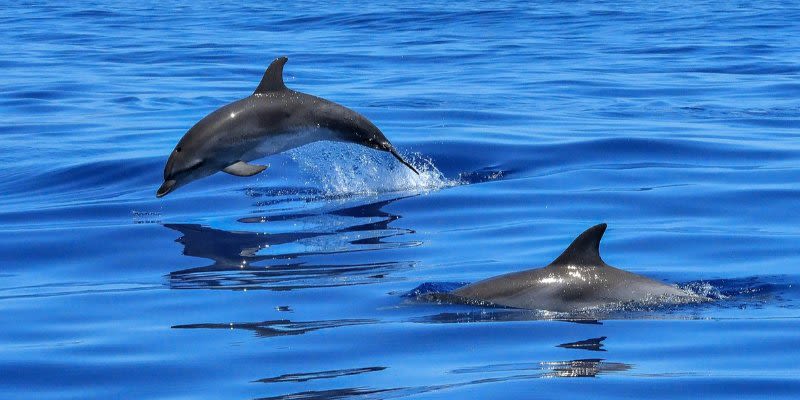 Since you are on holiday on an island, a great idea for a day out would be to go on a boat trip: see the coast and also dolphins in their natural habitat. Most excursions will also include soft drinks and pick-up from your hotel, so all you have to do is to enjoy the experience.
Pickup from Mogan, Taurito, Playa del Inglés, Maspalomas, San Agustin, and Bahia Feliz.
Duration 2 - 3 hours
Unlimited soft drinks
Free cancellation up to 24 hours before activity starts
5. Visit the capital: Las Palmas de Gran Canaria
Las Palmas is a lively city, great for a city break if you want to explore more around the city. The beach of Las Canteras is a popular beach not only on the island but also in all of Spain. You can also visit The Science and Technology Museum or Casa Colon, but you can read more about these in our guide of what to do in Gran Canaria when it's raining. Walk on the streets of the old town Vegueta, admire the architecture and take a coffee break or lunch at one of the many terraces along the way.
6. Playa de Las Canteras - One of the best urban beaches in Spain
The beach of Las Canteras deserves a separate mention, as it's one of those iconic places that you see in a tone of photos. Spend the day here along with the many residents of the capital who also come here especially during the summer months. Playa Las Canteras is often recognized as the best urban beach in Spain and it's one of our favorite places in the capital. If you plan on visiting the capital you can find more ideas in our article about things to do in Las Palmas de Gran Canaria.
7. Palmitos Park - Great place to visit in Gran Canaria with the kids
If you like visiting ZOOs this is the place to see in Gran Canaria. For a holiday in Gran Canaria with the kids this is a great day out and it's better to choose a cloudy day for your visit, so you don't get a sunburn.
8. Poema del Mar - One of the more recent attractions in Gran Canaria, this is a great aquarium located in Las Palmas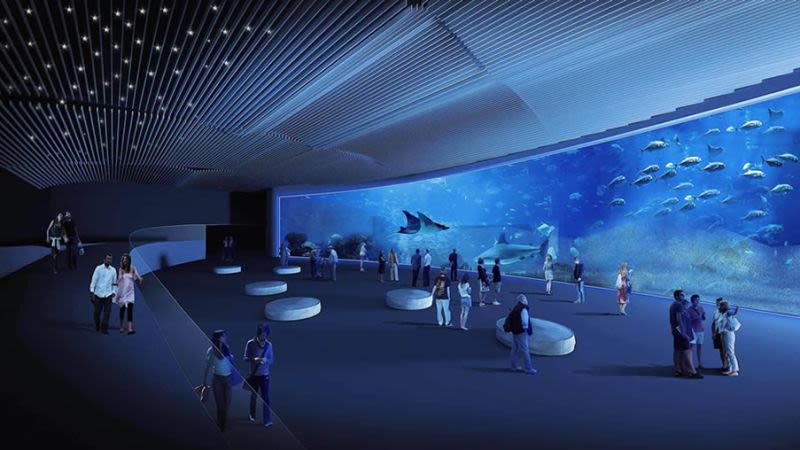 Another place that is great for kids, but for adults as well. Poema del Mar is one of the most recent attractions in Gran Canaria and it's owned by the same company managing Loro Parque and Siam Park in Tenerife. Here you can see a giant Aquarium with many species of marine life, along with many other exhibits which will keep you occupied for a few hours.
Entry is free for children under 4 years old
Skip the ticket line
Wheelchair accessible attraction
9. Pico de las Nieves
Pico de las Nieves is the highest peak in Gran Canaria and its easy to here if you have a car hire or if you take an organized bus tour. The road towards Pico de las Nieves is an attraction in itself, as the inland of Gran Canaria is very different from the coastal towns and tourist resorts. Discover the natural beauty of this island by driving through the small towns, as Pico de las Nieves is situated right in the middle of the island, so it's easy to get there no matter where you stay in Gran Canaria.
10. Amadores Beach - One of the most popular beaches in Gran Canaria
For many people, Playa de Amadores is the perfect holiday beach - clear water, extremely calm, clean, sunbeds, umbrellas and all the facilities you may think of. It does get crowded especially during the school holidays, as it is a great place for a family holiday in Gran Canaria. Even if you don't stay in this area it is still worth a visit for the day.
11. Visit the old town of Teror
Teror is a small town situated close to the capital Las Palmas de Gran Canaria. Its historic center is very well preserved and it provides a nice walk where you can see the specific architecture with wooden balconies that are so iconic for the Canary Islands. A good day to visit would be on Sundays, when there's also a market happening and the town comes to life. You can read more in our dedicated article to markets in Gran Canaria.
12. Enjoy the fiesta season during the carnivals in Gran Canaria
The largest carnival in Gran Canaria is the one in Las Palmas, but there are several other celebrations organized on the island. Maspalomas and Telde have their own carnivals, Aguimes also and many more. If you're on the island between February and March (these are usually the months when the carnivals are organized), then you must participate in these large Spanish celebrations, get costumes to match that year's theme and join in all the fun.
13. Visit Puerto de Mogan - A charming resort with a very popular market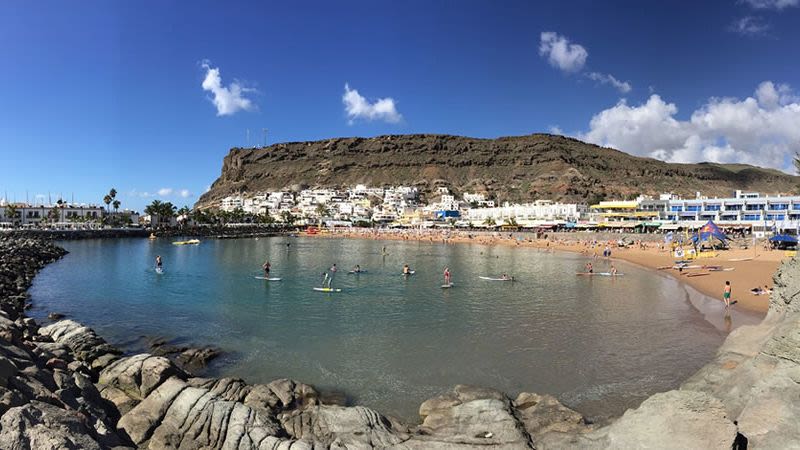 Even if you're staying in another part of the island, Puerto de Mogan is worth a visit during your explorations.
It's a picturesque resort, with a charming marina and a nice and quiet beach (compared to other resorts). On Fridays this place is buzzing with tourists from all over the island, coming to the popular market in Puerto de Mogan to buy souvenirs and all sorts of other objects.
14. Fiesta del Charco
If you are visiting Gran Canaria in September and you want to experience a local event, then you must go to La Aldea de San Nicolas for the Fiesta del Charco. Participants gather around a pond and when the signal is giveN, everyone rushes in the pond to catch the fishes who start to jump out of the water, due to the fact that it gets crazy crowded with people. This is an event that is popular especially around locals, so if you want to immerse yourself in the local culture, this is one of the best things to do and experience while in Gran Canaria.
15. Visit Firgas
Firgas is a small town located in the mountains, in the northern part of the island.
Firgas is famous for its charming street Paseo de Canarias, which you have probably have seen around on the internet in many instances, but you did not know where it was. That is the focal point of the town and it's really worth a few moments of your time if you want to discover the real Gran Canaria, beyond the resorts in the south.