Where To Stay in La Gomera in 2021 - Best Areas and Hotels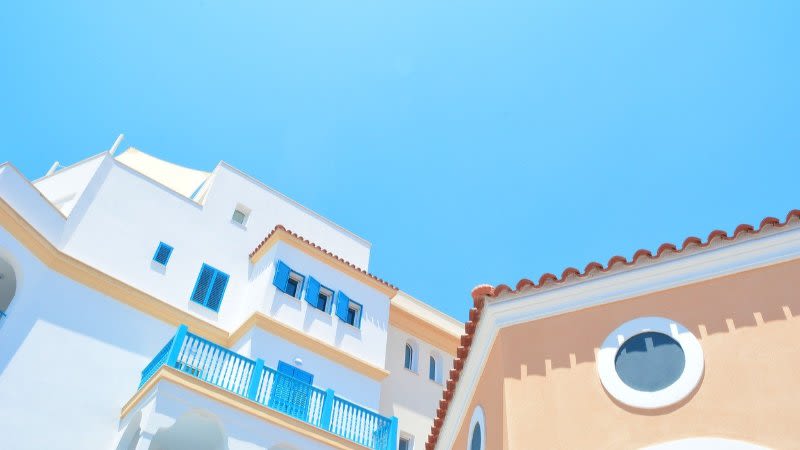 La Gomera is one of the smaller Canary Islands, often overshadowed by the much larger and popular Tenerife, which is a well-known destination for European tourists. But La Gomera has its own charm and attractions and it draws in visitors who are interested in exploring nature's finest sights.
Stay in the North or South in La Gomera? Which area is better?
Many people who visit La Gomera tend to split their time between at least two areas on the island. Partly because they want to explore different places and try different types of accommodations, but also partly because this way you maximize your time and you spend fewer hours driving around the island back and forth (or less time on the bus if you use public transport).
But since La Gomera is a fairly small island, it is easy to explore it all even if you set base in one place and go on day trips from there.
The South is preferred by many visitors because it tends to get more sun, especially during the winter months. So if you want better chances of sunny days and you're interested in spending a lot of time at the beach, the south area of La Gomera might be the best place to stay.
Otherwise, especially during the summer months, there's not much difference between the weather in different parts of the island, so you should choose to stay where you feel it's best for what activities you plan to do while in La Gomera.
San Sebastian de La Gomera - Best place to stay without a car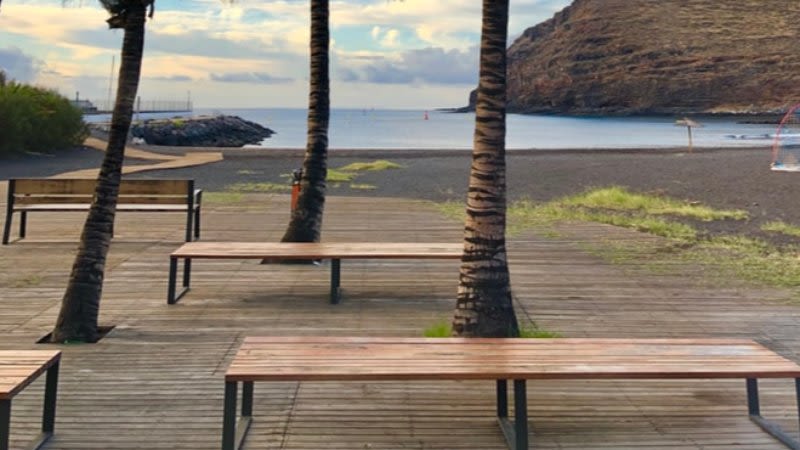 San Sebastian is the capital of La Gomera, so most of the visitors will arrive here for the first time if coming by ferry from Tenerife or another island.
You should stay in San Sebastian de La Gomera if you're looking for a city vibe, with plenty of bars, cafes and restaurants and good connections on public transport with the rest of the island.
If you don't plan to rent a car and drive around the island yourself, but you still want to see the best places to visit in La Gomera, then San Sebastian is probably the best area for you.
Best Places To Stay in San Sebastian de La Gomera
BUDGET HOTEL
MID-RANGE HOTEL
PREMIUM HOTEL
Where to stay in La Gomera for winter sun - Valle Gran Rey
Valle Gran Rey would be our top choice for accommodation when visiting La Gomera during the winter months. Valle Gran Rey is the most popular resort in La Gomera, but don't expect anything like the big resorts in Tenerife or Gran Canaria - it's still much more chilled and relaxed when compared to Playa de las Americas or Maspalomas and Playa del Ingles.
The south of the island tends to get more sun and it's always nice to stay on the coast, where you can enjoy the ocean every day.
See info about weather in La Gomera in winter
Valley Gran Rey is popular among German tourists, with plenty of options for restaurants and bars.
Best Places To Stay in Valle Gran Rey
BUDGET HOTEL
MID-RANGE HOTELS
Upcoming resort in the south - Playa Santiago
Playa Santiago is the second tourist resort in La Gomera, after Valle Gran Rey. It's been slowly growing and gaining popularity during the years, although it's still smaller and with fewer options for restaurants and accommodation than Valle Gran Rey.
Playa Santiago is situated on the coast, very close to La Gomera Airport, which might be useful if you plan to arrive or leave by airplane to one of the other Canary Islands.
Hotel Jardin Tecina, located in Playa Santiago is considered by many as the best hotel in La Gomera in terms of facilities and luxury, with 5 swimming pools and built in the style of Canarian architecture. If you're looking for comfort and nice facilities while you visit La Gomera, this might be the best place for you.
Best Places To Stay in Playa Santiago
BUDGET HOTEL
MID-RANGE HOTEL
LUXURY HOTEL
Where to stay in La Gomera for hiking - Hermigua
La Gomera is a paradise made for hiking and walking, so this is the main reason why many people come to visit this amazing and beautiful Canary Island.
Hermigua is a small town situated inland, on the northeast side of the island, with easy access to Garajonay National Park, which is probably the main attraction for most people coming on holiday to La Gomera. This unique national park covers the southern part of the municipality of Hermigua, so if you plan to do several hikes around the area, this town should be your base for at least a few days.
BEST PLACE TO STAY IN HERMIGUA: Apartamentos Los Telares
Rural La Gomera for an authentic experience
If you're looking to experience the authentic charm of La Gomera, you should definitely think of staying somewhere inland, away from the tourist resorts like Playa Santiago or Valle Gran Rey.
You will find a lot of Fincas or Rural Houses that offer accommodation for tourists, in small villages where you can experience the local way of life, very different from the bigger islands and much more tranquil than even San Sebastian, the largest town in La Gomera.
Places like Rural Gomera in Arure or Casa Rural Los Helechos in Agula are such places, but you can also find private apartments for rent, which are ideal if you plan to stay in La Gomera for more than a week or two.
GET YOUR €41 AIRBNB COUPON CODE NOW!
Vallehermoso is another small village on the west coast, where you could stay for a few days and go on nice walks like the Roque Cano circular walk, which offers beautiful views of the Cano Rock, the natural landmark of Vallermoso and also beautiful views of the village itself.