Where to Stay in La Palma - Best Areas & Hotels on the island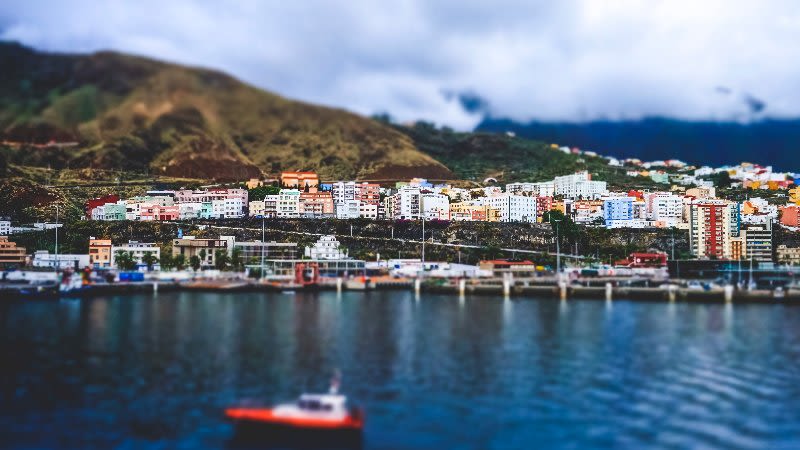 La Palma is a perfect destination for hikers and nature lovers, with around 1000 km of trails all over the island, allowing you to see amazing landscapes and views of mountains, volcanoes and the ocean.
If you're planning your first holiday to this island, which is known as La Isla Bonita (The Pretty Island), you may be wondering which are the best areas to stay on La Palma during your trip. Depending on the length of your stay and how much you prefer to move around, you may opt for just one accommodation or you may wish to switch places and stay in multiple locations around the island.
Best areas to stay in La Palma during your holiday
No matter where you stay in La Palma, we are sure that you will soon fall in love with the natural beauty of this place and you will definitely want to come back in the future to explore more.
Puerto de Tazacorte - best place for winter sun in La Palma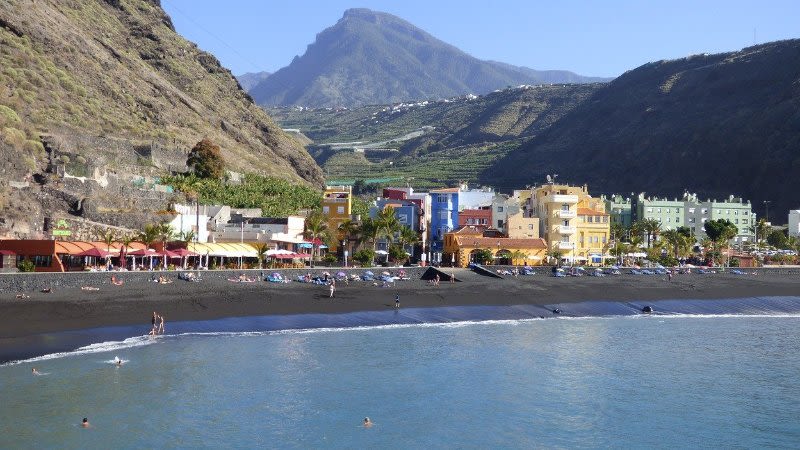 Puerto de Tazacorte is your best bet for a sunny holiday if you're visiting La Palma in winter. That's not to say that the weather is bad in all the other parts of the island; it's just that statistically, you have more chances to see the sun on this part of the west coast of La Palma than in other places. Even when other areas are cloudy or rainy, Puerto de Tazacorte may well be sunny and dry, perfect for a stroll along the coastline.
The village of Tazacorte is only 2 km inland from Puerto Tazacorte and it's still a place that retains its Spanish vibe, with local eateries and bars where you can enjoy a relaxed Spanish meal with authentic products.
Puerto de Tazacorte is also a good place to stay in La Palma for those who want to be close to the beach, as it has a lovely beach with black volcanic sand, typical for the Canary Islands.
Where to stay in Tazacorte - Recommended hotels
Adults Only: Hotel Hacienda de Abajo - the best premium hotel in Tazacorte, located in the historic center of the town and 2 km away from the beach. The hotel has a heated outdoor pool, a garden filled with exotic plants and a spa with a Finnish sauna and hydromassage pool.
Amazing views: Residencial Tazacorte Luxe - This place has amazing views of the sea and it's located 15-20 minutes away from the beach by walking. The rooms have a kitchenette, so it's a good place to stay if you want to do some light cooking.
Puerto Naos - a good area for a beach holiday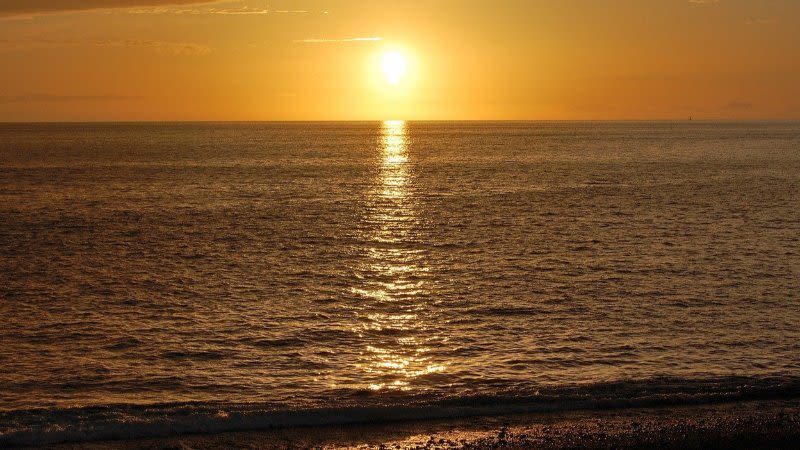 Puerto Naos is a place dedicated to tourism in La Palma, so here you'll find a nice and big beach, with fine black sand and lined with palm trees.
The area next to the beach is now a pedestrian promenade where you can walk along the ocean, with lots of terraces and restaurants along the way.
Although it does not have the local Spanish character similar to Tazacorte, Puerto Naos is still a nice and quiet place to stay in La Palma, also situated on the west coast, which gets more sun and less rain especially during the winter months like December and January.
Where to stay in Puerto Naos - Recommended hotels
Beachfront: Sol La Palma - This hotel has a great location close to the beach, plus swimming pools, a gym, children's playground and professional star-gazing facilities.
Los Llanos de Aridane and El Paso - best places to stay in La Palma for hiking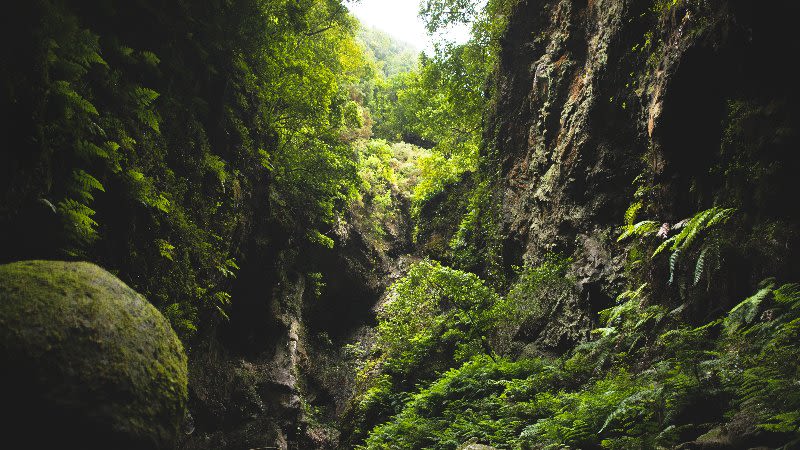 Both El Paso and Los Llanos are good areas to stay if you want to go to the Cumbrecita, the Caldera or do the Pico Bejanado walk. In fact, the distance by road between both places is around 8 km and both of them situated on the west coast of La Palma, which is the perfect area to stay if you want to go explore the best trails on the island.
Los Llanos has the advantage that it's located somewhere in the middle between El Paso and Puerto de Tazacorte, so by staying in Los Llanos de Aridane, you would also be closer to the coast. This means that by staying in Los Llanos you get the both of best world, easy access to both hiking trails and the ocean and a beautiful beach. If one day you decide to spend your time relaxing on Playa de Tazacorte it would be a quick journey of only 15 minutes if you have a hire car.
Where to stay in Los Llanos de Aridane & El Paso - Recommended hotels
Central location: Hotel Edén - Centrally located in the heart of Los Llanos de Aridane, the hotel offers a sun terrace and free Wi-Fi in common areas. It is an affordable place to stay, especially if you want to be out all day exploring the island.
Santa Cruz de La Palma - stay in the island's capital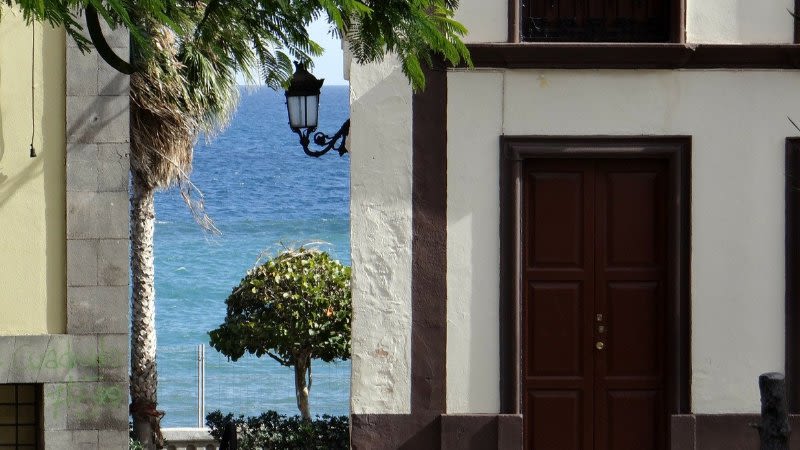 Santa Cruz de La Palma is the island's capital, hence it's the largest town in La Palma, the liveliest and also the place where you will find the only Mercadona on the island (so in case you're interested in doing a big grocery shopping before going to your accommodation in some other part of La Palma, you may want to visit the big Mercadona supermarket).
Santa Cruz de La Palma is a really charming town, with beautiful buildings and lots of nice restaurants. You can walk around the old streets of the town and it's also a good base to start your trips around the island.
The capital is also very close to the airport and it's also where the ferries arrive from other islands, in case you're coming over to La Palma by ferry from Tenerife or Gran Canaria.
Where to stay in Santa Cruz de La Palma - Recommended hotels
Modern hotel: El Hotelito 27 - a family-run hotel, with a great location if you want to explore Santa Cruz on foot. The design is very minimalistic and modern, and guests love the breakfast served here.
Budget-friendly: Pension La Cubana - great location, located inside the pedestrian town center of the capital. The beach is also only 10 minutes away on foot, so you are getting the best of both worlds. Also, the hotel is newly renovated and the rooms are clean and comfortable.
Los Cancajos - beach resort close to the capital
If you don't want to stay right in the middle of town but you still want to be close to the capital, Los Cancajos is a good compromise. Located only 5 km away from Santa Cruz de La Palma, Los Cancajos is a tourist destination for those who want to enjoy the beach, with all the facilities found in popular tourist areas around the Canaries.
There's a nice long beach, Playa Los Cancajos, lots of restaurants and bars and it's a place mainly geared towards tourists, not really towards residents on the island.
Where to stay in Los Cancajos - Recommended hotels
Beachfront: H10 Taburiente Playa - situated on the east coast of La Palma, this hotel offers some amazing views of the ocean if you choose to book a room with sea view. It's a 4-star hotel, with 3 outdoor pools and free parking, as well as a sauna and tennis courts. You can also book at an All-Inclusive rate.
Fuencaliente - stay in the middle of the volcanic landscape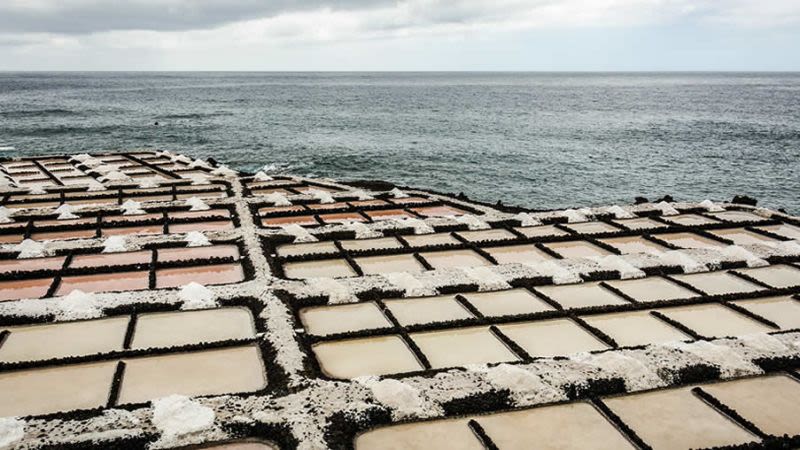 Fuencaliente is the municipality situated in the very south of La Palma, where you can explore the remains of two volcanoes: Teneguia (the volcano responsible for the most recent land eruption in the Canary Islands in 1971) and San Martin. You could also visit the Fuencaliente Salt Pans, see how the salt is extracted and maybe buy some salt to take back as a souvenir (we think it's a better gift than buying magnets made in China...).
Los Canarios is the town where you could stay during your time spent in Fuencaliente, but we would not recommend spending all your holiday here unless you've been here before and you know the area. Since Fuencaliente is in the very south of the island you would be far from other areas of interest and you may find yourself spending a lot of time in the car driving around the island every day. We recommend staying here only for a few nights, before moving on to another destination.
Where to stay in Fuencaliente - Recommended hotels
Local Guest House: Pensión Los Volcanes - this guest house is a good place to stay while exploring the south of La Palma. It offers simple accommodation, with a terrace, free wifi and a good price-quality ratio.
So where should you base yourself when coming to La Palma?
In the end, it depends on what you plan to do while in La Palma and what types of places you like.
If you come to La Palma mainly for hiking, stay in either Los Llanos, El Paso or even Puntagorda.
GET YOUR €41 AIRBNB COUPON CODE NOW!
For a beach holiday and coastal walks in La Palma (not hiking in the mountains), we would recommend staying on the west coast in Puerto de Tazacorte or Puerto Naos during the colder months, or in Los Cancajos in summer (we recommend this because the west coast tends to have more sun in winter and less rain compared to the east coast).
For an authentic local vibe, we recommend staying in Santa Cruz de La Palma, where you admire the beautiful typical architecture and see how the rhythm of life really is on a small island like La Palma.