Where To Stay in El Hierro in 2021 - Best Areas & Places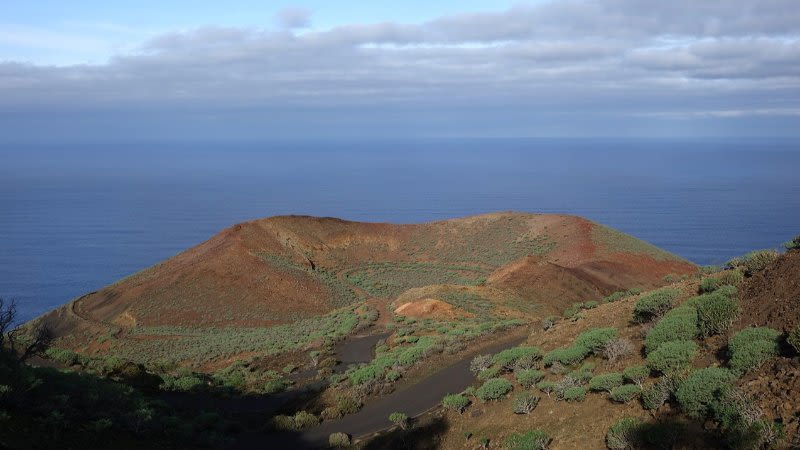 El Hierro is the second smallest Canary Island and if you plan to visit soon, you may be wondering which area to use as a base for exploring this small paradise. So, where is the best place to stay in El Hierro? Should you split your holiday between several parts of the island or should you stay in just one place?
Although the island is small and the distances might seem short at first glance, moving around El Hierro might take a bit more than you would expect. That's because of the island's topography; like the rest of the Canaries, El Hierro is also mountainous, which makes it a great destination for walking and hiking.
Most popular areas to stay in El Hierro
Best place to stay without a car: Valverde, La Frontera (Tigaday)
Best place to stay in winter: La Restinga
Visiting El Hierro is a radically different experience from visiting Tenerife or Gran Canaria, the most visited Canary Islands. Since the island is much smaller than the other islands and with fewer permanent residents (around 11.000 inhabitants), here you won't find big tourist resorts with grand hotels offering all-inclusive holidays.
Best beachfront hotels in El Hierro
Unique places to stay in El Hierro, on the coast and close to the beach, with beautiful views and premium conditions of accommodation.
Apartamentos Villa Marina (La Caleta)
Parador de El Hierro (State-owned colonial-style hotel in Las Playas)
Hotel Puntagrande (one of the smallest hotels in the world - in Las Puntas, Frontera municipality)
Most of the visitors coming to El Hierro arrive here looking to enjoy nature in a peaceful and quiet setting, away from mass tourism and big resort developments. So while in El Hierro you will not find big chain hotels, you will find accommodation in small rural houses and apartments, managed by local people instead of big corporations.
Valverde

Valverde is the capital of El Hierro and the largest settlement on the island. It is also the smallest capital in the Canary Islands, with a population of around 5000 people.
Valverde is the best place to stay in El Hierro without a car if you don't plan to rent a vehicle during your visit to the island.
So if you want to visit El Hierro using public transport, Valverde has the best bus routes all over the island.
Since Valverde is situated inland at an altitude of 571 m (1,873 ft), it can be quite chilly here in winter compared to other places that are located on the coast, so you should take this into consideration if you want to come over during the cold season.
Best Places To Stay in Valverde
GOOD FOR COUPLES
RURAL HOUSE
La Frontera
La Frontera is located in the northwest part of the island at an altitude of 300 m. Just like Valverde, it is situated inland, not on the coast and it's also a bit cooler during the winter month.
Since La Frontera is the second large settlement on El Hierro, it is also well connected by public bus with the rest of the island, so it's also a good place to stay without a car. Most tourists choose to stay in the area known as Tigaday, where you'll also find some restaurants and shops.
La Restinga
La Restinga is the southernmost inhabited place in El Hierro and also in all of Spain.
This small locality is situated on the coast and it's sunnier and warmer in winter than Valverde and La Frontera, which are located at a higher altitude. The population of La Restinga is at around 500 people, so it's not a big place.
Best Places To Stay in La Restinga
BUDGET HOTELS
MID-RANGE