10 Best Airbnb Rentals in Lanzarote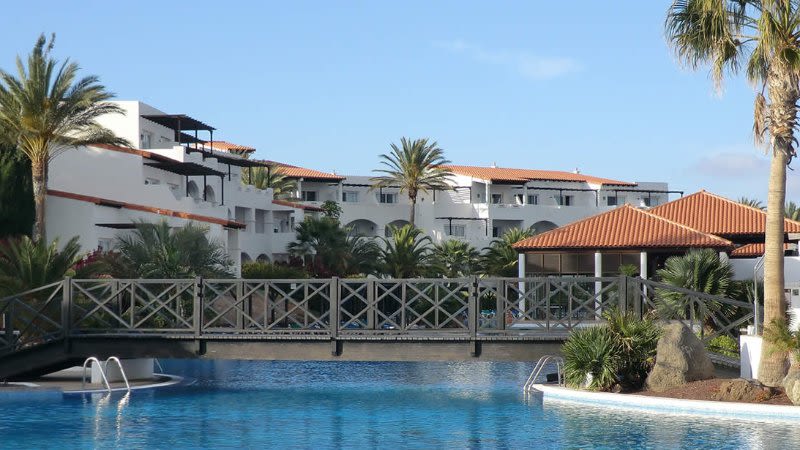 Whether you're looking for a quiet place to relax in the sun, or a place to enjoy an active holiday, Lanzarote has it all.
The island is in constant change and there are plenty of things to do, even an underwater museum, the first of its kind in Europe.
If you have already decided on the area where you want to spend your holiday in Lanzarote, check out our list below to find the best Airbnb rentals available in Lanzarote. If you don't know which area would best suits your needs, read first our article about where to stay in Lanzarote.
GET YOUR €41 AIRBNB COUPON CODE NOW!
If you create a new account you can get up to €41 Free Travel Credit on Airbnb.
1. Lanzarote Villa Pool and Jacuzzi, Teguise, 2 guests - 160€/night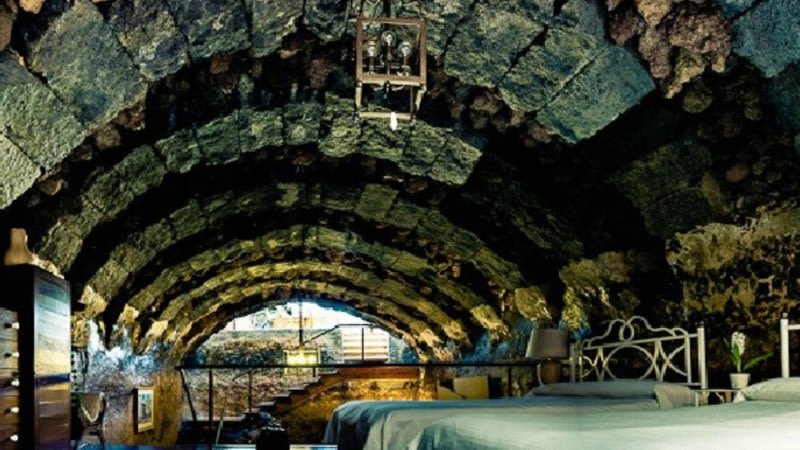 This is a luxury villa, designed in a restored 200 year old water reservoir. In the master bedroom the ceiling is formed entirely by volcanic rocks and it's the ideal place for a romantic holiday in Lanzarote.
This Airbnb rental in Teguise has been featured in newspapers like The Guardian and The Independent and is now an Airbnb Plus accommodation.
2. Cozy Sea View, Puerto del Carmen, 2 guests - 64€/night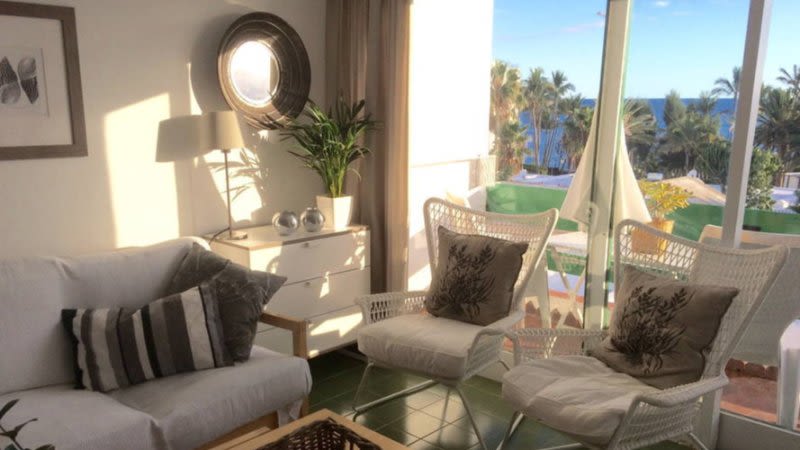 This apartment is situated at 2 minutes walking distance from Playa Chica and very close to the Old Town in Puerto del Carmen.
It's very cozy and bright and the best thing it's that it comes at a great price, at only 64€/night.
3. Villa with private heated pool, Yaiza, 4 guests - 185€/night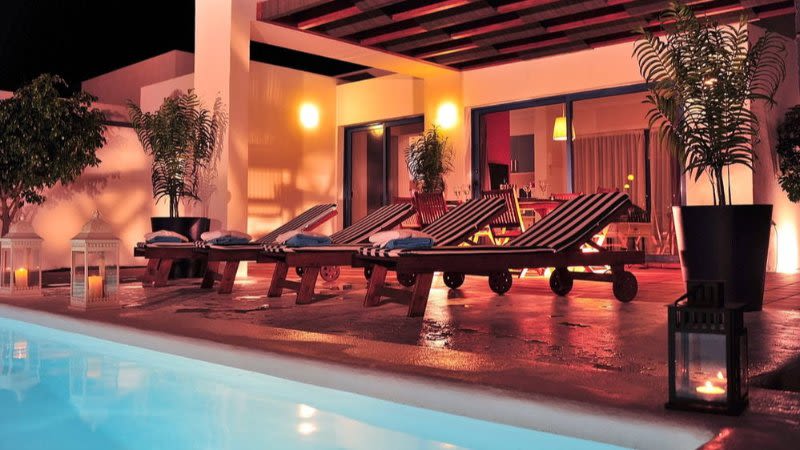 The villa is situated at a small distance from the Playa Blanca resort and it has a heated pool, ideal for use at any time of the year.
The barbecue and the large terrace equipped with sunbeds will make your holiday here an unforgettable experience.
4. Ca'Nina, Playa Blanca, 4 guests - 70€/night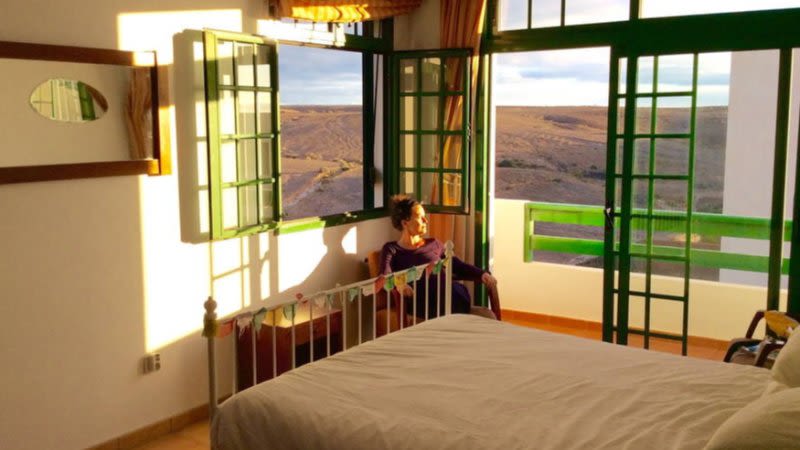 This place is in Playa Blanca but at the end of the urbanization and so it offers amazing views, with peace and tranquility.
The house is intimate and it's the place to recharge batteries and spend a few days dreaming and admiring the beautiful Lanzarote sky at night.
5. Luxury House on the Beach, Caleta de Famara, 6 guests - 99€/night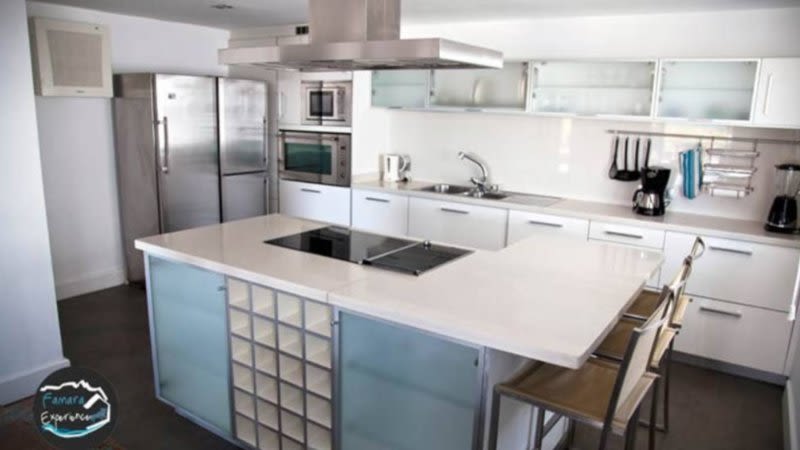 This is a large villa with 3 bedrooms, that can accommodate 6 guests.
The views towards the island of La Graciosa are amazing and you will have a special time here on the west coast of Lanzarote.
6. Bocayna Penthouse, Playa Blanca, 4 guests - 80€/night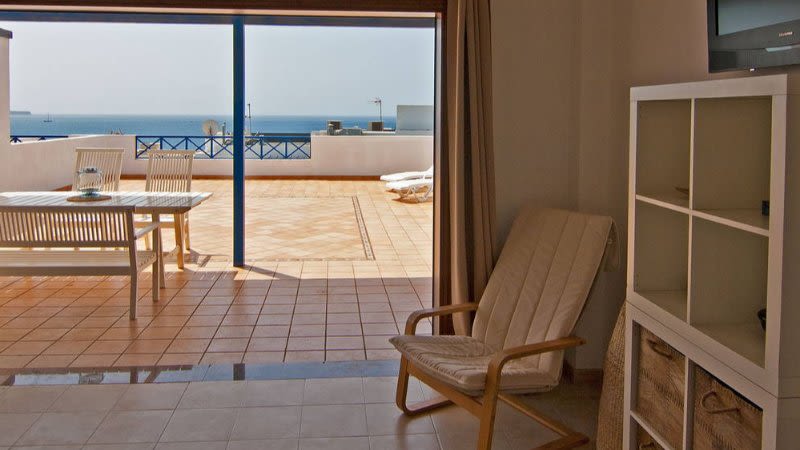 This rental apartment in Playa Blanca has amazing ocean views and a large terrace where you can enjoy a glass of wine in the evening and work on your tan during the day.
The penthouse has WiFi internet, a fully equipped kitchen and 2 bedrooms for 4 guests.
7. Loft Style House, Caleta de Famara, 4 guests - 110€/night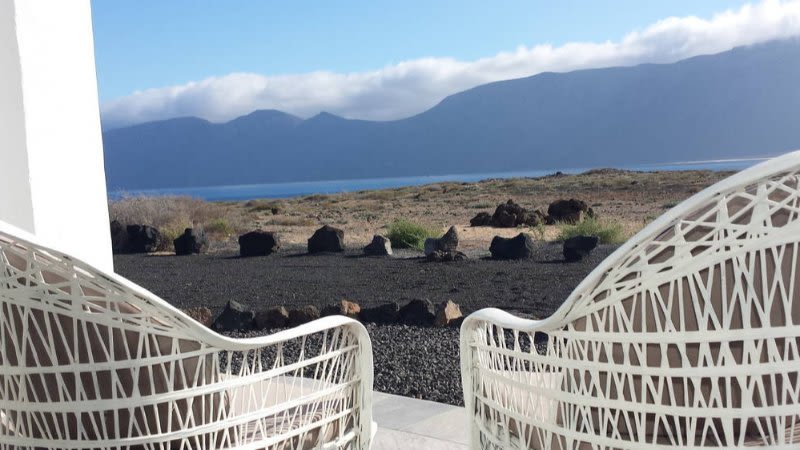 This modern house is set in a fantastic location that will provide breathtaking views over La Graciosa and the volcanic Lanzarote landscape.
Here you will get to see the quiet side of the island, unlike the loud resorts like Puerto del Carmen or Costa Teguise. Caleta de Famara is still a wild beach with beautiful sunsets and you will be able to enjoy these views every day during your holiday.
8. Spectacular sea view apartment, Puerto del Carmen, 2 guests - 62€/night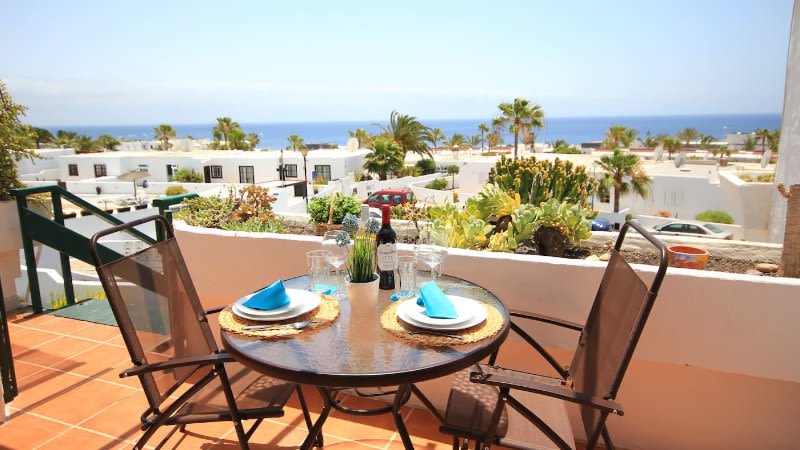 This redecorated apartment is just 5 minutes from the beach in Puerto del Carmen, in a complex with a private polo.
The view from the balcony is spectacular and the apartment is facing south, so you'll get plenty of natural light and sunshine all day long.
9. Amazing Sea View and Huge Garden, Haria, 6 guests - 68€/night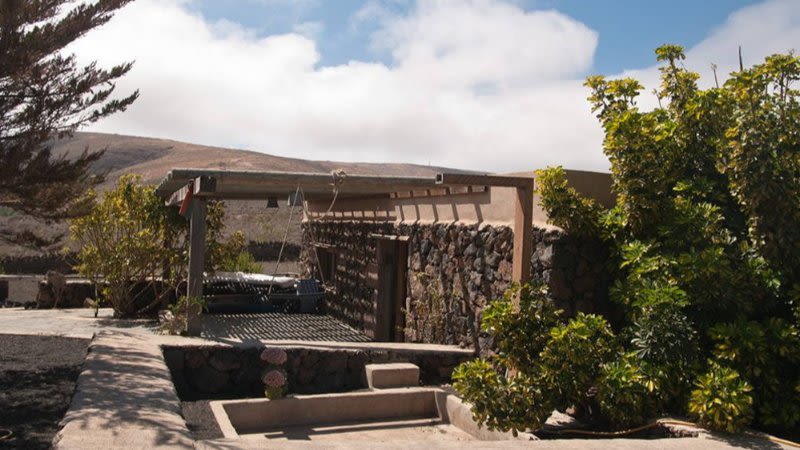 This house is situated on the land of an ecological farm called Lalaland and you will be surrounded by fruit trees like lemon trees, fig trees and peach.
This is a quiet location, ideal for families with children, since it has a dedicated bedroom for kids with its own shower.
10. House in the north of Lanzarote, Orzola, 6 guests - 98€/night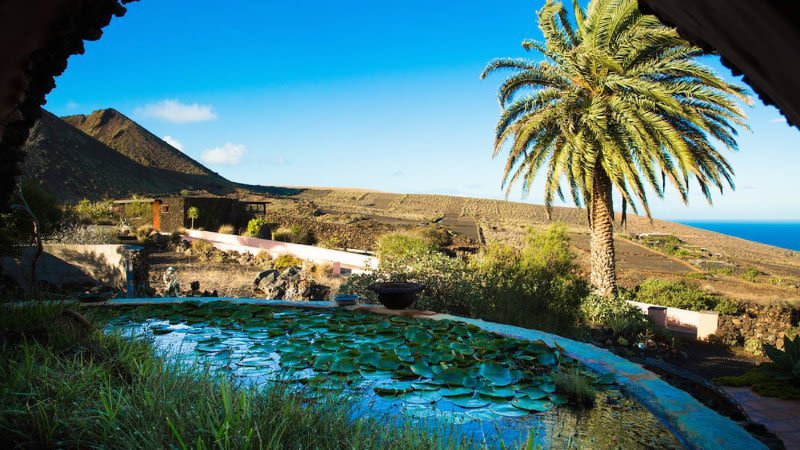 Orzola is right in the north of Lanzarote but it has pristine beaches, with white sand and calm beautiful waters.
The house is semi-detached and it has a private pool, a garden with barbecue and 2 bedrooms.