Tenerife or Gran Canaria? Which island is better?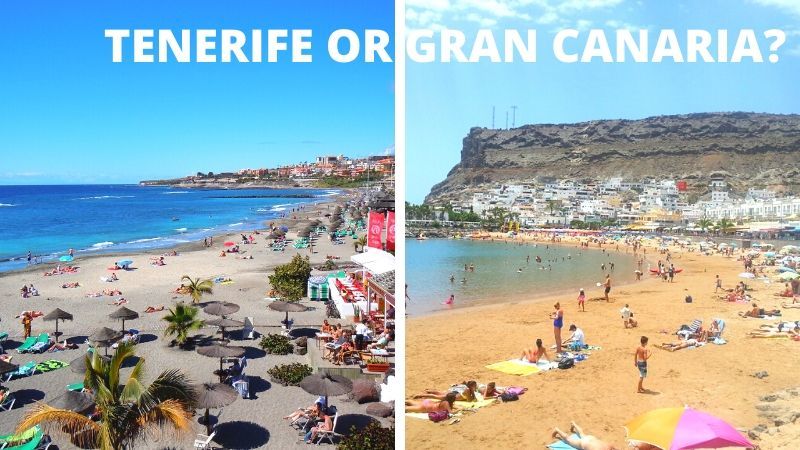 Of all the Canary Islands, people usually tend to make a comparison between Tenerife and Gran Canaria and sometimes between Lanzarote and Fuerteventura. But every island has its own charm and unique characteristics, which makes it special and different from the rest in the archipelago.
Tenerife versus Gran Canaria
Tenerife is the most visited Canary Island out of the entire archipelago, but all the other islands are growing ever more popular each year. Gran Canaria is not far behind Tenerife in terms of tourist numbers, being the second most visited island in the archipelago.
The weather
The weather in Tenerife and Gran Canaria is pretty much similar, although Tenerife has the massive Mount Teide right in the middle, which causes a lot of cloudiness especially in the north of the island. Because of where the Canary Islands are located, they enjoy good weather all year round, with mild temperatures even in the winter.
The south of Gran Canaria is usually recommended by many people as being sunnier than the south of Tenerife, especially the area of Puerto Mogan. In Tenerife, it's true that the north tends to be much more prone to rain and bad weather during the winter months, so we would recommend staying in the south if coming to Tenerife between January and March.
Attractions and what to do
Both islands have a diverse landscape, with great beaches and also mountainous regions, so there's something for every taste. Here it all comes to personal preference, as Tenerife has the famous Mount Teide, Gran Canaria has the Maspalomas dunes, both unique and amazing in every way.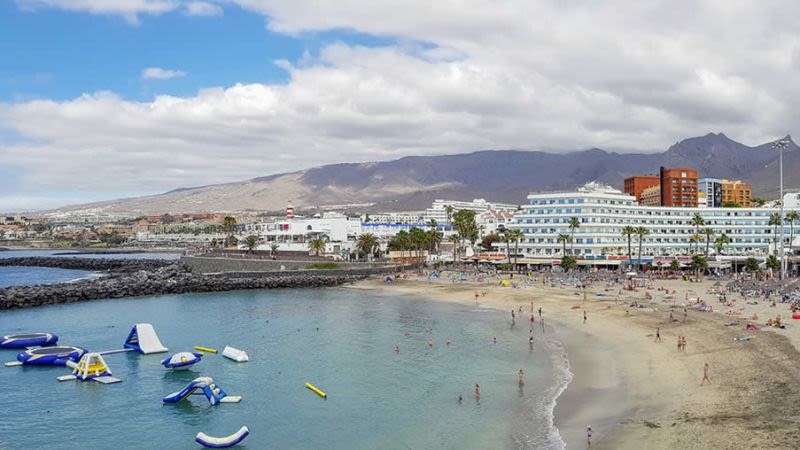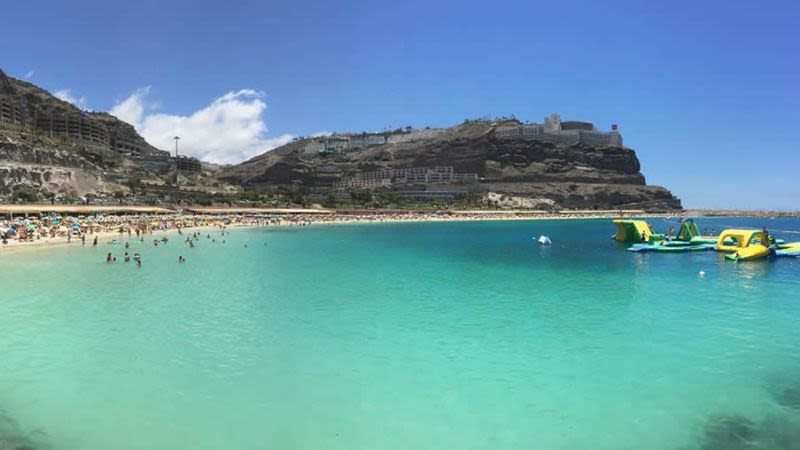 Best things to do in Gran Canaria
Visit Las Palmas de Gran Canaria - the largest city in the Canary Islands
Get lost on the Maspalomas Dunes
Explore the beaches: Playa del Ingles, Playa Amadores, Playa de Mogan
Go to Poema del Mar
Trek to Roque Nublo
Drive around the island to discover authentic places
Visit the lovely small town Teror
Party at the carnival in Las Palmas
When it comes to things to do and exploring we prefer Tenerife as we feel it's more diverse, but Gran Canaria is beautiful as well, so it's very hard to choose between them.
Beach comparison
In terms of beaches, we tend to prefer Gran Canaria over Tenerife.
In Tenerife, we definitely recommend going to Playa de las Teresitas (depending on the season) and to El Medano, plus Playa La Tejita as well.
Although windier, the coast around El Medano has some lovely beaches and landscapes that deserve to be discovered.
In Gran Canaria, you have Playa del Ingles, the beautiful Maspalomas beach, as well as Playa de Puerto Rico, Playa Amadores and Playa de Mogan. In the capital, you have Las Canteras Beach, which is often listed as one of the best city beaches in Spain.
So in terms of beaches, we personally prefer Gran Canaria versus Tenerife.
If you want to come to the Canaries for the first time and you're trying to decide between Tenerife or Gran Canaria, we advise you to read well about them and think what sort of things you want to do during your holiday and then decide which is the best Canary Island for you.
Overall atmosphere
Well, this topic definitely falls under the personal preferences category.
Again, here we prefer the atmosphere in Tenerife over the one in Gran Canaria. We simply love the north of Tenerife, from small little towns to beautiful landscapes and the wild beaches in Anaga. But this doesn't mean that Gran Canaria falls behind.
All the Canary Islands are beautiful in their own way and we would advise giving them all a try, especially if you're the type who wants to try new things and explore, as they are very different.
We feel like Gran Canaria is better for people who enjoy partying and the area of Playa del Ingles is ideal for that. We're not such big fans of night clubs and loud music, so this area is not for us and we tend to like some other places in Tenerife more.
Las Palmas de Gran Canaria is the largest city in the Canaries and it can be your destination for a city break if you only have a few days on the island. We really love the bars and the food scene in Las Palmas, so for those looking for a more urban experience in the Canary Islands, we recommend spending a few days in Las Palmas.
So ... which is better? Tenerife or Gran Canaria?
Our answer to this question would be... Why not Tenerife AND Gran Canaria?
For a city break in a vibrant city, we recommend Las Palmas de Gran Canaria.
For surfers, we would recommend Tenerife.
For beautiful beaches and swimming, we prefer Gran Canaria.
For hiking and outdoor activities, we like Tenerife best.
Also, Tenerife is home to the world-famous Loro Park and Siam Park, and each park is top of the line in their respective category so for many people, they could represent a big incentive in choosing Tenerife over Gran Canaria.
For nightlife, restaurants and bars we prefer Gran Canaria.
For families, we recommend Gran Canaria. Unless you want to spoil your children with the best waterpark in the world, then we would choose Tenerife for Siam Park.
We think that these 2 islands have many similarities and both of them need to be discovered without being rushed. Depending on how much time you have you could split your holiday in two: fly to Tenerife, stay there for half the holiday, then take the ferry to Gran Canaria, stay there for a bit and fly home from here.
Or plan 2 separate holidays, this way you have something to look forward to.