8 Best Things To Do in Playa de las Americas - Tenerife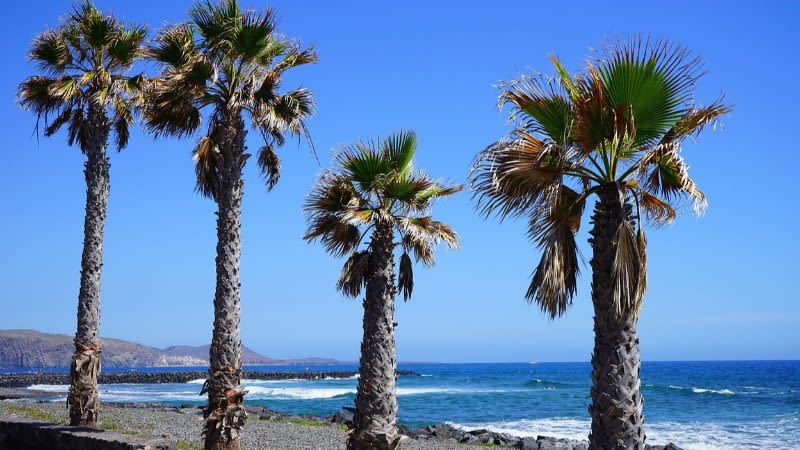 Playa de las Americas - Tenerife's most famous resort, popular for the nightlife and partying, a true Mecca for visitors who come to the island not only to lay in the sun all day long, but also to party hard all night long.
So if you're after a chilled, quiet and relaxing holiday in Tenerife... Playa de las Americas is NOT the place for you.
Luckily there are several other places to choose from, just check the article about where to stay in Tenerife to find the best fit for you.
What to do in Playa de las Americas - Places to visit & Attractions
Playa de Las Americas is Tenerife's most popular resort and the best place on the island to stay if you are looking for clubs, nightlife, karaoke bars or any other form of entertainment.
1. Veronica's Strip - The place to be for nightlife in Playa de las Americas
If you're a party animal and you're coming to Tenerife, then this is the best place for you!
The nightlife in Playa de las Americas is centered around Veronica's strip, so this is the place to be if you want to party until morning hours. The real action starts after midnight and extends well into morning hours, so it's not unusual to see people returning to their hotel rooms at around 6 or 7 in the morning. Drinks are cheap and music is loud, so you'll see here lots of stag and hen parties in most bars and clubs. This makes Playa de las Americas the most popular resort in Tenerife for young people who are seeking not only a sunny break but also a bit of nighttime entertainment.
2. Piramide de Arona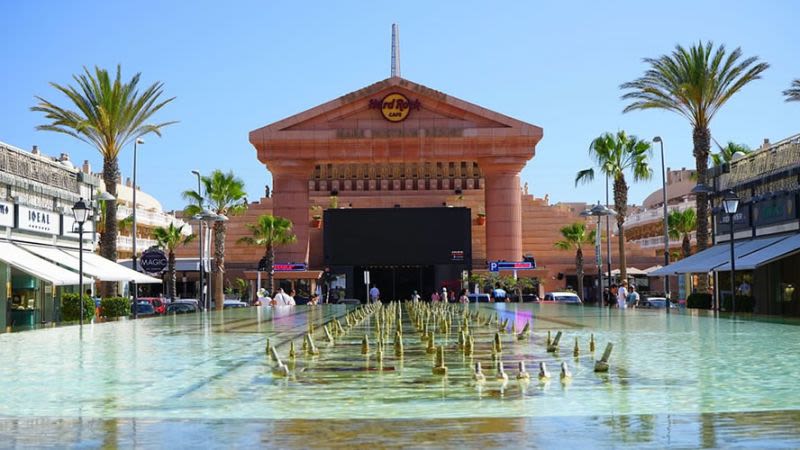 Speaking of entertainment... Piramide de Arona offers a different kind of entertainment, but still, it's a popular establishment in the area and their show is now quite famous in Tenerife.
"Come to the Pirámide de Arona and see the performances of Carmen Mota, an artist and internationally renowned choreographer who has dedicated her whole life to Spanish dance." (excerpt from Piramide de Arona website).
The current show in 2018 is called Antologia and performances are held from Tuesday through Saturday.
3. Light and Music Fountain on Avenida Las Americas
The Music fountain is situated in front of Piramide de Arone and it's interesting to see during the daytime also, but it's best to go there at night, when the music is playing and the fountain's light and water show is at its best. Many people gather here in the evenings to see the fountain, so don't miss it if you're in the area.
Relax on one of the beaches in Playa de las Americas
During the daytime, you can either go to the beach, stay by the pool at your hotel or enjoy the best water park in the world. And on days when you want to be more active, you always have the option to get out and explore a bit more of Tenerife.
4. Playa Troya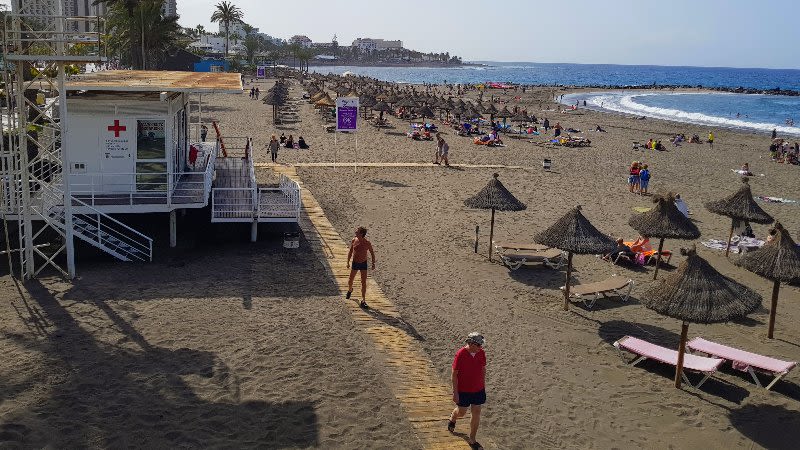 Troya beach is actually the best beach in Playa de las Americas. This beach has all the facilities you need, from beach beds to showers and umbrellas. This beach is quite popular and does get crowded especially during the summer months. Playa Troya has calm waters and a smooth entrance to the water, so it's good also for families with children.
READ ALSO
5. Playa Honda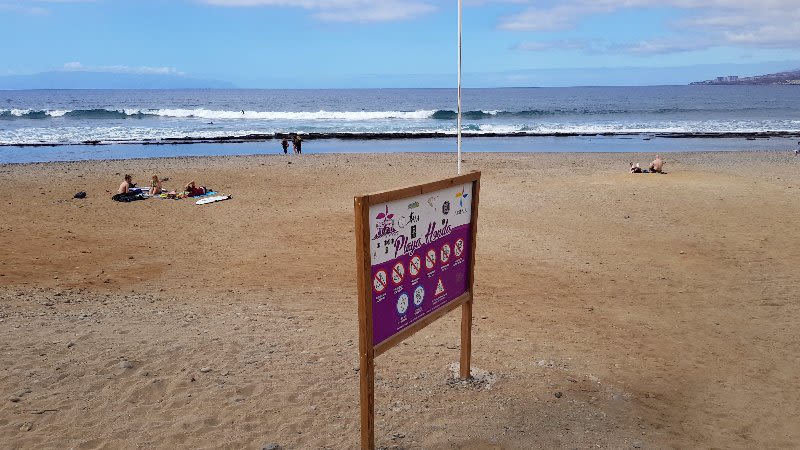 Playa Honda is situated between Playa Troya and Playa Camison in Los Cristianos and it's not as popular as the other two, which both offer better conditions and more facilities. Playa Honda is a rocky beach, which is most popular with surfers and it's not so much ideal for chilling in the sun.
6. Have a fun day at Siam Park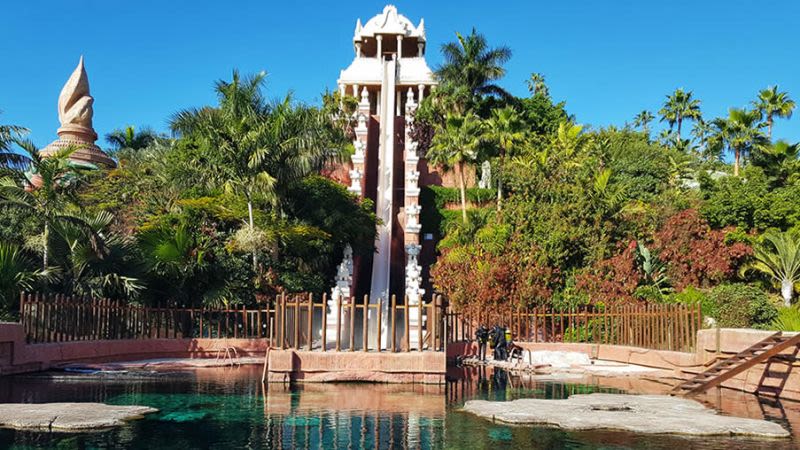 A visit to Siam Park is a must no matter where you're staying in Tenerife, especially if you love water parks and water slides. Named as the best water park in the world (according to Tripadvisor users), Siam Park is one of the best things to do in Tenerife for a day of intense fun and adrenaline.
Skip the line ticket
Printed or mobile voucher accepted
7. Take a walk on the promenade to Los Cristianos
You can walk along the oceanfront between Los Cristianos and Las Americas and it would be a shame not to do it at least once. The town has history and was here even before the tourism boom, so it has a different vibe and atmosphere. You can try even spending the day on of the beaches or explore the market - there are just lots of things to do in Los Cristianos, as well as diverse bars and restaurants: you can try Mercado La Pepa (inside Passarela Oasis Shopping Center) for a diverse range of foods from different cuisines, so all the family can easily find something to eat.
8. Go on a boat tour to see whales and dolphins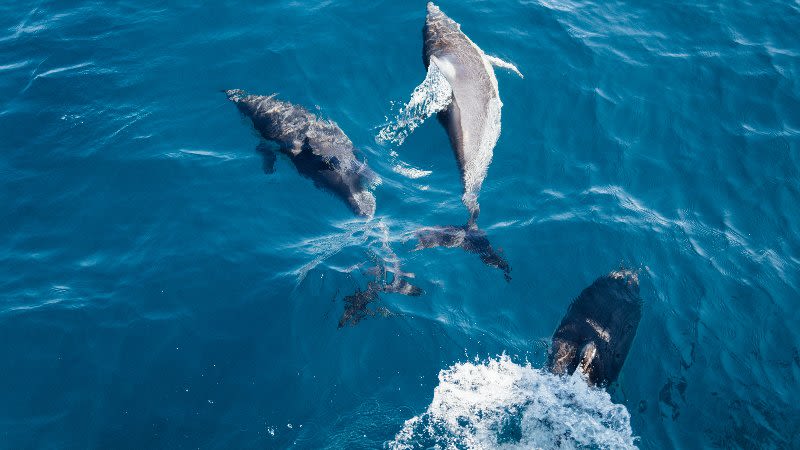 Did you know that the Canary Islands are a great destination for whale watching?
You can see these amazing mammals and also dolphins in their natural environment while sailing along the south-west coast of Tenerife on the only boat that has an underwater vision.
Pickup & drop-off in the area of Costa Adeje, Playa de las Americas & Los Cristianos (on the 3-hour tour)
Departure from pontoon 12 in Puerto Colon, Playa de las Americas
Lunch with beer, sangria, and soft drinks (on the 3-hour tour)
Free cancellation up to 24 hours before activity starts
See a list of the best tours and excursions in Tenerife