16 Best Things To Do in Costa Adeje 2021 - Top Attractions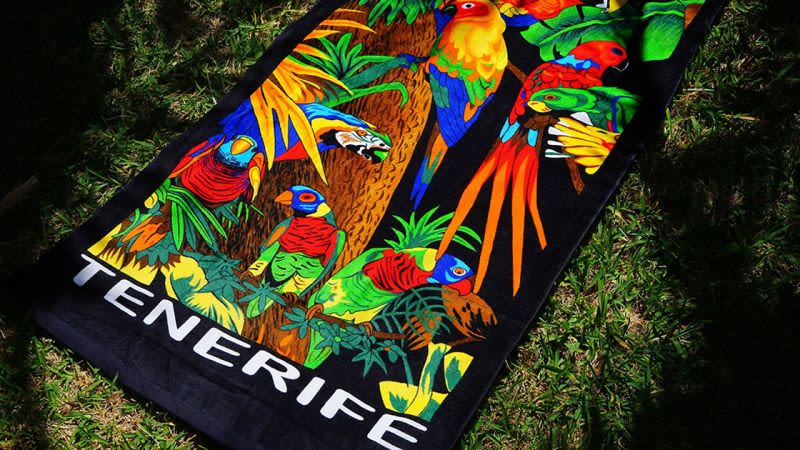 The South of Tenerife is where most of the tourism on the island is concentrated, due to the great sunny weather all year round.
Costa Adeje is therefore situated right in the heart of the action, close to both Playa de las Americas and Los Cristianos, the other 2 popular resorts in the south.
If you're planning your holiday in Costa Adeje and wandering what to do and what to see besides the pool and the beach all day, then you shouldn't worry because there are plenty of things going on in the area. Whether you have a car hire or not, you don't have to spend all your holiday with your feet in the sand if that's not what you want. Costa Adeje is great for shopping and also provides tons of opportunities for families traveling with kids.
What to do while on holiday in Costa Adeje: beaches, top attractions, excursions and activities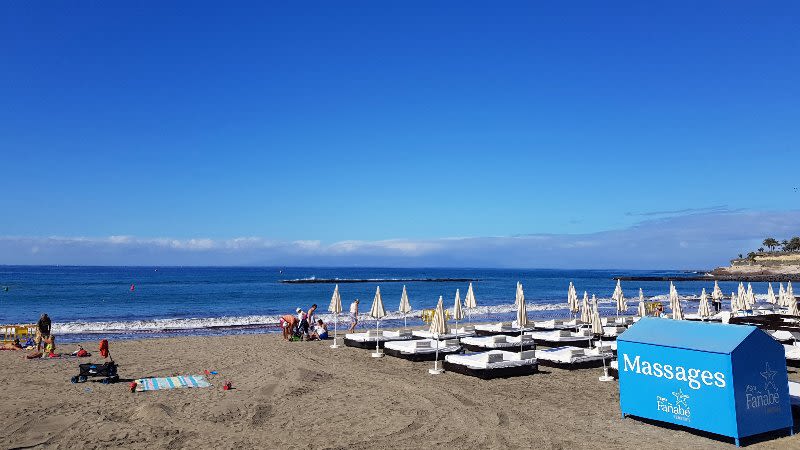 1. Explore the many beaches in Costa Adeje
Playa Fanabe - the heart and soul of Costa Adeje
La Caleta Beach
La Pinta Beach
La Enramada Beach
Diego Hernández Beach
Playa El Bobo
As you can see, there are enough beaches in Costa Adeje to go to a different one each day for more than a week, so you won't get bored in this department. Also, you can check out our list of 101 beaches in Tenerife if you want to explore more around the island.
Water parks in Costa Adeje
If you're staying in Costa Adeje you have easy access to both waterparks on the island: Siam Park and Aqualand.
2. Siam Park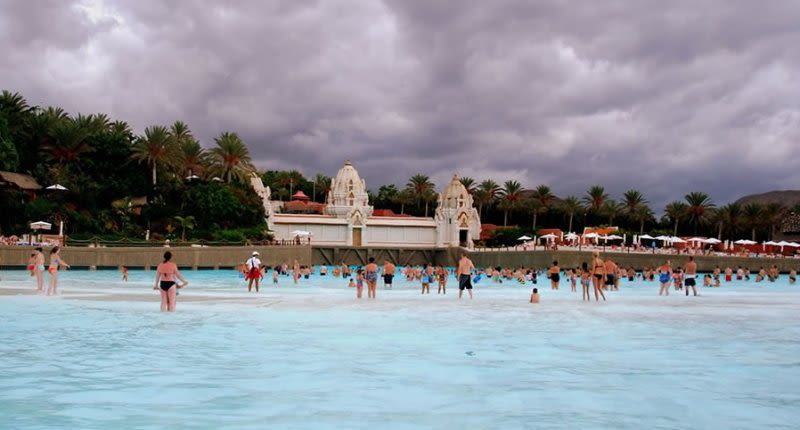 Siam Park is the most popular water park in Tenerife and probably in all the Canary Islands, so you should go out there for a day of total fun.
Remember that if you don't have a car, they provide their own shuttle service that you have to book ahead.
Siam Park is great for children as well as adults and it's one of the MUSTs in Tenerife. You can also buy combined tickets for Siam Park and Loro Parque (situated in the north, in Puerto de la Cruz). In 2019 Siam Park was named the no 1 waterpark in the world by Tripadvisor user, for the sixth year in a row!
Skip the line ticket
Printed or mobile voucher accepted
3. Aqualand Costa Adeje
Another waterpark in the Costa Adeje area, Aqualand is best suited for families with young kids, which will have more rides to enjoy here compared to Siam Park. They have a great dolphin show and you can buy a twin ticket for Aqualand and Jungle Park, which will mean a better price than bought separately.
4. Jungle Park

Advertised as the last wild jungle in Europe, Jungle Park is an animal park with a great location, very green and with lots of animals to see, plus some amazing shows, including the one with birds of prey.
5. Wales and dolphins watching sailing tours
There are many tours to choose from, so it's best to see what's on offer when you get there and make your choice then. You can see also turtles and many types of fishes, so all in all it's a great way to explore the coast around the south of Tenerife.
We recommend a 3 hours tour on a luxury yacht, with complimentary snacks and drinks included, as well as free use of masks and snorkels.
Includes transport to and from your hotel in Tenerife south
Champagne, snacks & unlimited drinks included
Free cancellation up to 24 hours before activity starts
Things to do in Costa Adeje when it's raining
Tenerife is well known for good weather all year round, but especially during the winter months (january - february mostly) there are some days of rain when going to the beach just isn't an option. Those are the perfect days to do some shopping, go to an escape room for some indoor fun (read no 15 on our list below) or if you have a car you can just get in and drive to another part of the island where it's not raining that day. Check out our infographic about weather in Tenerife for a better view of what you can expect depending on when you are visiting.
Shopping in Costa Adeje
From markets to shopping centers and even supermarkets, in Costa Adeje you have everything close by. If you want to go to one of the shopping malls further away from the resort you can use the public buses or the free shuttle in the case of Siam Mall.
6. Costa Adeje Market
Weekly on Thursdays and Saturdays from 09:00 to 14:00
You can browse though the stalls and spend some time bargaining with the vendors. Costa Adeje Market is great for souvenirs but be careful at knock-offs and always haggle the price before buying.
7. Centro Comercial Plaza del Duque
With its futuristic architecture and looks, Plaza del Duque Shopping Mall is known for its designer stores and more upmarket brands, but still worth to take a look, especially during a rainy day when you don't know what else to do.
8. Siam Mall
Another shopping mall in the Costa Adeje area, this time with the usual brands and not so fancy cafes. Not worth a special trip if you don't have anything in particular to buy, but still a good way to spend 1 or 2 hours if the weather is bad.
Siam Mall is our favourite out of all the shopping centers in Tenerife South. It has the most shops, an interesting design, an outdoor terrace where we can have lunch and a free shuttle to get us there.
9. Centro Comercial Gran Sur
Typical shopping center, good to visit if you're staying in the area, although Siam Mall is much better and has more brands and options for restaurants.
10. Centro Comercial San Eugenio
Nice shopping mall, there is even a Mercadona inside in case you need to buy some bits and bobs.
11. Golf in Costa Adeje
Golf Costa Adeje is the best golf course in Tenerife and it's even considered as one of the best in whole Europe. The Golf Costa Adeje was designed by integrating the natural characteristics of the area in the course and it features some incredible views as well.
12. Day trip to Mount Teide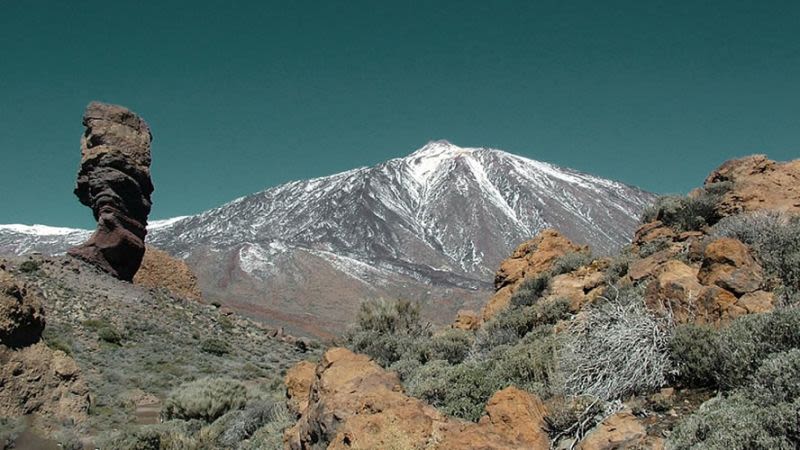 You can't visit Tenerife without going on a trip to Teide National Park where you can see up close the tallest peak in all Spain.
There are many hiking trails inside the park and even a cable car, but if you want to go all the way to the top, remember that you will need an access permit from the Reservas Parques Nacionales.
You can also go with an organized tour like the Teide By Night, who offer day trips inside the park for a complete experience: they take you to the best viewpoints, followed by an amazing sunset and then a session of watching the night sky inside the park. Read our dedicate article about stargazing in Tenerife if you want more details about this tour.
13. Barranco del Infierno - Hiking in Costa Adeje
If you want a day of adventure and you feel like burning off all those calories from cocktails and rich food, then a hike inside the Inferno Ravine is what you need. The road is well marked and you should get here in the morning, because it can get very hot in the afternoons. There is a limit on the number of people that can visit on a day (300 people per day) so it's ideal for a day when you want to get away from the noisy resorts. Remember to bring comfortable shoes, as you won't be able to do the hike through Barranco del Infierno in flip flops.
14. Helicopter tours in Costa Adeje

For a unique experience in Tenerife you can try one of the helicopter tours which will show you a whole new perspective on the island and the landscape. There are many price options, from the shorter 20 km tours around the south of Tenerife which cost 100 euro per person, to longer 120 km tours which cost around 400 - 500 euros per person.
Other things to do with kids in Costa Adeje
If the water parks and the animal parks weren't enough, we have more options for you:
15. Escape Rooms in Costa Adeje
You can choose between Canary Escape Game and The X-Door Tenerife, but you should look around and see if any other similar business show up in the meantime. It's a fun way to spend time as a family, plus it's challenging and helps you work better as a team.
Bonus - Participate in the events in the area
Check the list of events in Tenerife happening during the time when you're on the island and you can find plenty of things to do this way.
16. I Love Music Festival
I Love Music Festival is one of the largest music festivals in Tenerife, happening each year right in Costa Adeje.
This is an outdoor event with electronic music, usually organized during the month of April.