Largest Canary Island & How many Canary Islands are there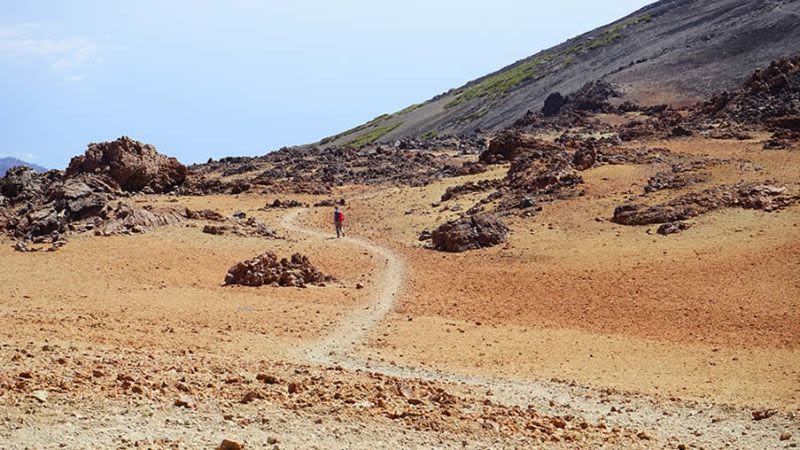 How many Canary Islands are there?
The Canary Islands archipelago is formed of 7 main islands (these are their names in descending order of their size):
Tenerife
Fuerteventura
Gran Canaria
Lanzarote
La Palma
La Gomera
El Hierro
Besides the main islands there are several other smaller islands and islets:
La Graciosa (this is the only inhabited island on this list)
Alegranza
Isla de Lobos
Montana Clara
Roque del Oeste
Roque del Este
La Graciosa is the only small island that is inhabited besides the main islands, although it has a population of less than 1000 people. This idyllic small island has no paved roads. La Graciosa is situated very close to the coast of Lanzarote and you can take a ferry or an excursion boat to visit for the day.
Tenerife - the largest Canary Island
Tenerife is the largest island in the Canary Islands archipelago in terms of size, with an area of area of 2,034 square kilometers and a population of around 900 000 people.
Tenerife is also the most visited island in the Canaries and it's one of the best and warmest Canary Island during winter, in our opinion.
The island is dominated by the massive Mount Teide situated almost in the middle, dominating the landscape with its imposing stature.
Not only is Tenerife the largest Canary Island, but Teide is the highest peak in all of Spain and one of the best places to visit on the island.
Fuerteventura - the second largest Canary Island
After Tenerife, Fuerteventura is the second largest island with an area of 1,660 km2.
Fuerteventura is also home to some of the best beaches in the Canary Islands, like Playa de la Concha (El Cotillo), Cofete, the beaches inside Corralejo Natural Park and of course Sotavento, in the Jandia Peninsula.
Fuerteventura is also the oldest Canary Island
Fuerteventura dates back 20 million years, which makes it the oldest of all the 7 (in case you had forgotten how many Canary Islands are there). The other islands are much "younger" having appeared around 5 million years ago.
The rest of Canary Islands in order of their size:
Gran Canaria - 3rd largest, with an area of 1,560 km2
Lanzarote - 4th largest, with an area of 845.9 km2
La Palma - 5th largest, with an area of 708.32 km2
La Gomera - 6th largest, with an area of 369.76 km2

El Hierro - 7th largest, with an area of 268.71 km2

As you can see, after the 3rd largest island, Gran Canaria, the size drops considerably and the rest of the islands are much smaller, but they still have lots of interesting places to see and visit. The entire archipelago is blessed with wonderful weather all year round due to its location, which is why the Canaries are considered one of the warmest winter destinations in Europe.