Snow in Tenerife - How Often Does It Happen?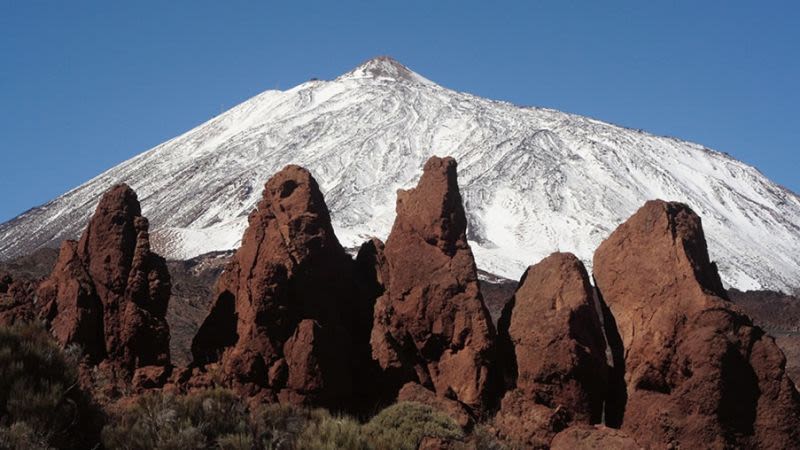 The eternal question...does it snow in Tenerife?
If yes...when? And how often?
This question keeps coming up as often as the one regarding the weather in Tenerife in December.
Or the one regarding which Canary Island is the warmest during winter.
First of all, since we're talking about the weather, you have to keep in mind that it's unpredictable.
Although you won't see temperatures below 0 degrees Celsius in the south in Tenerife, the weather is always unpredictable and no one can tell with certitude when it will rain and when it will be sunny.
But you shouldn't worry either, because bad weather never lasts long in Tenerife and the sun will soon come out blazing again.
So... does it snow in Tenerife?
Yes.
During the winter months, inside Teide National Park, there will be times when it will snow and the roads may even be closed because of this. It's not because it snows super heavily, instead, it's because most cars don't have winter tires and simply aren't prepared to handle these brief winter conditions.
When does it snow in Tenerife?
Most chances for snow in Tenerife are between February and March, when the whole weather is in-between seasons and there are often storms and also rain.
In 2016 it snowed in Teide National Park at the end of February, in what some of the local press has called the snowfall of the century in Tenerife.
Truth be told, it wasn't so much worse compared to the past years, so that was highly exaggerated, as the snow didn't last long anyway.
You can see below a clip of the 2016 winter in Tenerife and the snow in Teide National Park:
If this weather would have happened anywhere else, it wouldn't have made it onto the newspapers, because it wouldn't be anything uncommon.
But because this snowfall has happened in Tenerife, a place praised by everyone for its great weather, it has become a thing of sensation and now everyone's afraid of the potential snow that might ruin their sunny holiday in Tenerife.
If you're spending your time in the south of Tenerife, you shouldn't fear the snow because it doesn't happen in that area.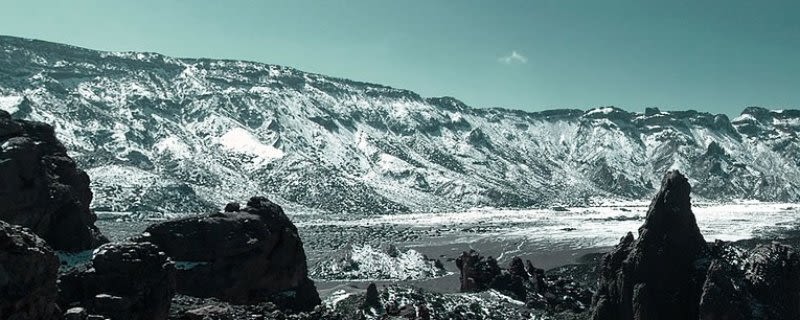 The climate in Tenerife is split by the existence of Teide in the middle of the island and in the area located south of Teide there are very few chances for snow or extremely low temperatures, even during winter.
But if you're traveling in Tenerife between November and March, just keep in mind that it's the winter season here as well and you may get the occasional rain, calima or snowfall on Teide. People act surprised when these phenomena happen in Tenerife, but the truth is that locals would tell you that it's a common occurrence for that time of the year.
In 2018, at the end of January and the beginning of February there was a lot of snow inside Teide National Park and even a snowstorm during one evening, when it was very difficult to drive, with low visibility and all the cars were moving very slowly.
We drove from the direction of Chio on TF-38 and came back down on TF-21 via Vilaflor and even before we reached Vilaflor the snow had stopped and by the time we arrived back down in the south it was warm again and a pleasant temperature, typical for a winter night in Tenerife south (it was hard to imagine the snowstorm happening only a few kilometers away towards Teide when most of the people around us were dressed in shorts).
In 2019, we were in Tenerife again for our usual winter holiday and the weather was completely different, almost no snow inside Teide National Park, but more calima episodes during the same time period.
Compared to the weather in most parts of continental Europe during that time of the year, Tenerife is still your best choice for a winter holiday if you're after a few sunny days to recharge your batteries after a cold and gloomy season.