15 Best Things To Do in Tenerife South - Beach, Tours, Activities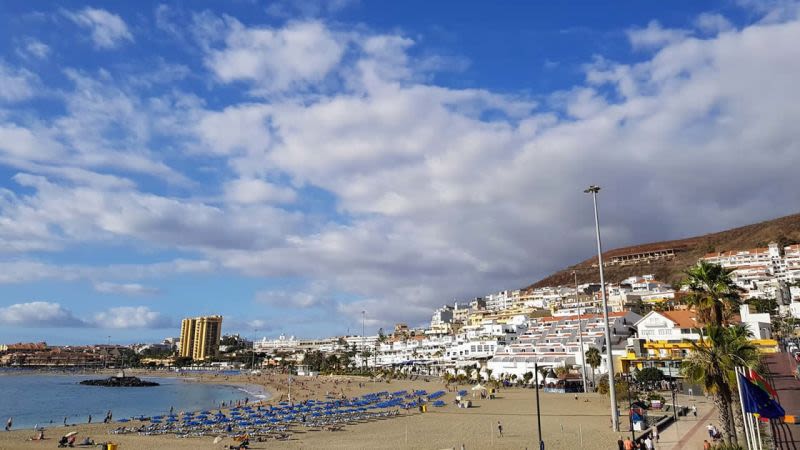 Tenerife South is the southern part of the island, where most of the tourism is concentrated, due to the beautiful weather all year round.
Why is Tenerife South so popular?
Lovely warm weather even during the winter months - check our reports for December, January and February
One of the few places in Europe where you can get a fair share of winter sun
The best resorts in Tenerife are situated in the south: Costa Adeje, Playa de Las Americas, Los Cristianos, Playa Paraiso.
Plenty of options in terms of accommodation: from hotels (all-inclusive, adults-only and even luxury 5 stars), to private villas & apartments that you can book through a website like Airbnb - the south has the most variety and options in terms of finding the best place to stay for your holiday
Lots of excursions available from the South
Easy access to TF-1, which makes it easy for you to explore the island if you rent a car
Close to Tenerife South Airport - the island's international airport
In the end, it all goes back to the climate and to the fact that in the south of Tenerife you have the best chances to get lovely weather even during winter. That's the reason why the island's best resorts are located here, as well as the largest airport and the best water park in the world as well.
What to do in Tenerife South
This is a list of all the best attractions in the south of Tenerife, for visitors who want to spend their time around the south only. If it's your first time on the island, you'll find there's plenty of things to discover in this region to keep you busy for a week or two (to say the least).
For those who want to go beyond the sunny south, check out our list of things to do in Tenerife, where you'll find other great places on the island that you can explore.
1. Siam Park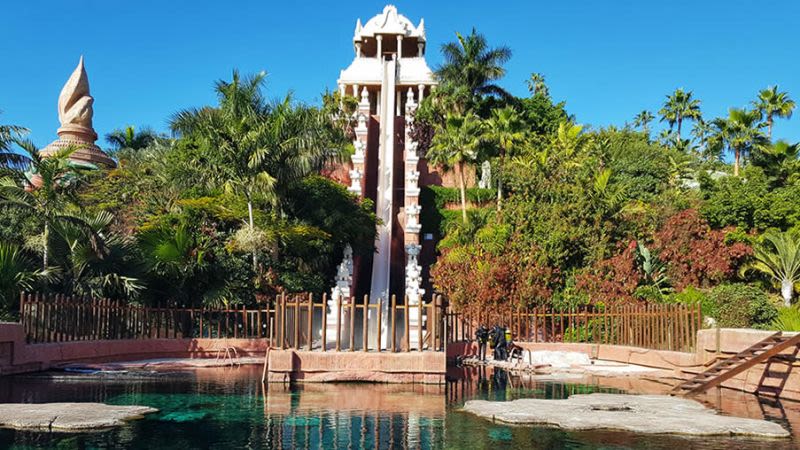 Siam Park has been chosen as the best water park in the world according to Tripadvisor users for 7 years in a row, and it's really a magnificent park, with several attractions that will keep you busy all day long.
There are lots of slides, a lazy river, a big wave pool and even areas for toddlers and children.
The only thing to mention here is that during the summer months the park is really crowded and it would be best to buy a fast pass, in order to make the most of the time you have in the park.
Skip the line ticket
Printed or mobile voucher accepted
2. Relax on the beaches in the south of Tenerife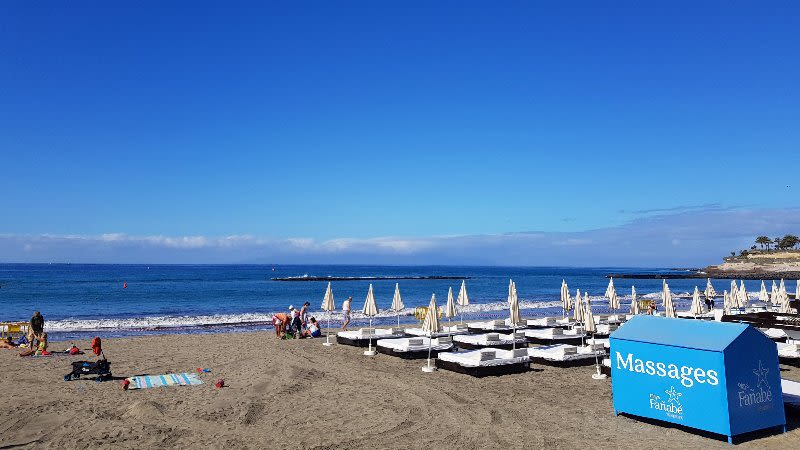 Tenerife South beaches usually have all the amenities necessary to spend the day relaxing at the beach. Some of the beaches are natural, but some of them are man-made and created with tourism in mind, so that's why you will see than the sand color differs from one beach to the next.
We recommend you the following beaches in Tenerife South:
Playa Las Vistas - our favorite beach in Los Cristianos and also all overall favorite along with Playa Puerto Colon
Playa El Camison
Los Cristianos Beach
Torviscas Beach
Playa del Duque
Playa Fanabe
Playa de Abama (you have to pass through the Ritz Carlton hotel, but the beach is public - like all beaches in Spain)
Puerto Colon Beach (Playa La Pinta)
Playa La Jaquita and the natural pools in Alcala
3. Veronica's strip - the epicenter of nightlife in Tenerife South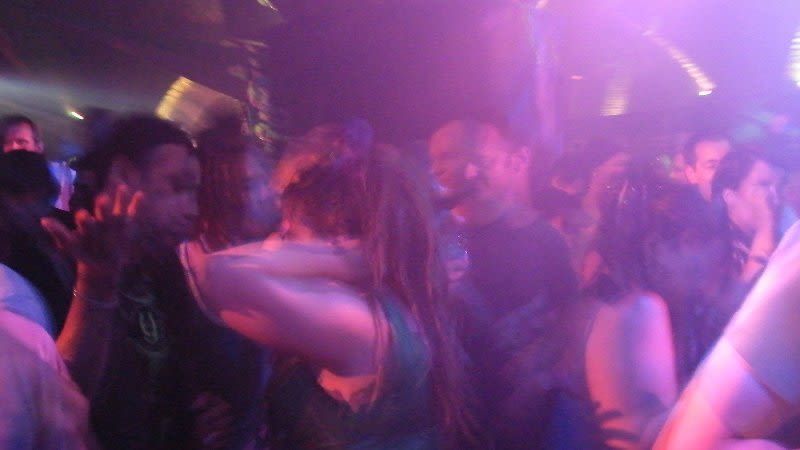 If you want to have fun and party all night long, then the best place for you in Tenerife is Playa de Las Americas, which is the absolute best resort for nightlife on the island.
It is full of bars and clubs that stay open until morning hours, which is why the infamous Veronica's Strip is so popular among the younger crowds that visit Tenerife. If you're gonna be out partying all night, make sure to pick a hotel nearby, to avoid taxis or long walks at night.
4. Go on a whale-watching boat trip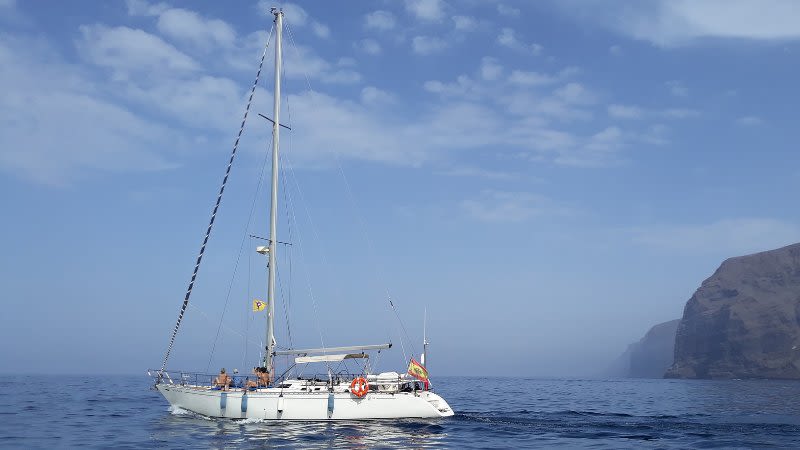 There are lots of excursions for dolphin and whale watching, especially from Puerto Colon, Los Cristianos and Los Gigantes.
The Canary Islands are fortunate to have many varieties of whales swimming around their waters, from rorquals, to sperm whales, Kogia, and also orcas.
And did you know that the stretch of water between Tenerife and La Gomera is one of the best places in the world for whale wathcing, which is why these types of excursions are so popular here?
Includes transport to and from your hotel in Tenerife south
Champagne, snacks & unlimited drinks included
Free cancellation up to 24 hours before activity starts
5. Visit Los Cristianos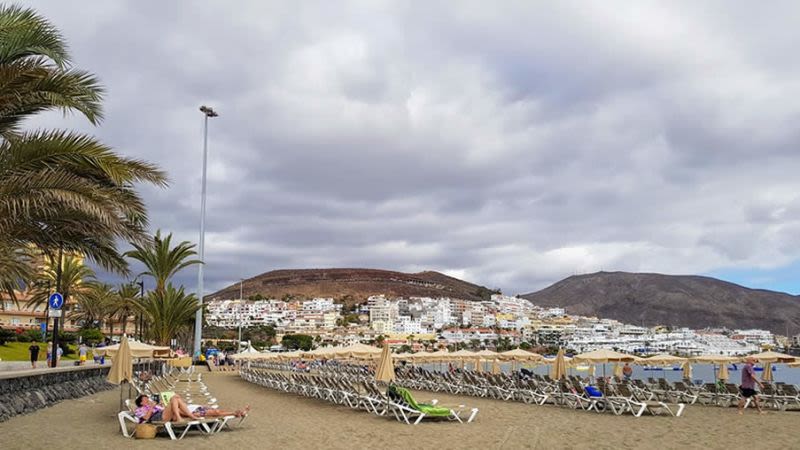 Los Cristianos is a beautiful town to visit, even if you are staying elsewhere in the south. Los Cristianos has 2 main lovely beaches: Las Vistas and Los Cristianos beach and they both have calm water, sheltered from big waves, which means they both are perfect for families traveling with children.
The place has lovely beaches and you can walk on the promenade up to the old harbour, from where there are lots of boat trips that you can do. We also like to go to Los Cristianos for the churros at Churreria Marcos.
6. Try Los Cristianos Market for souvenirs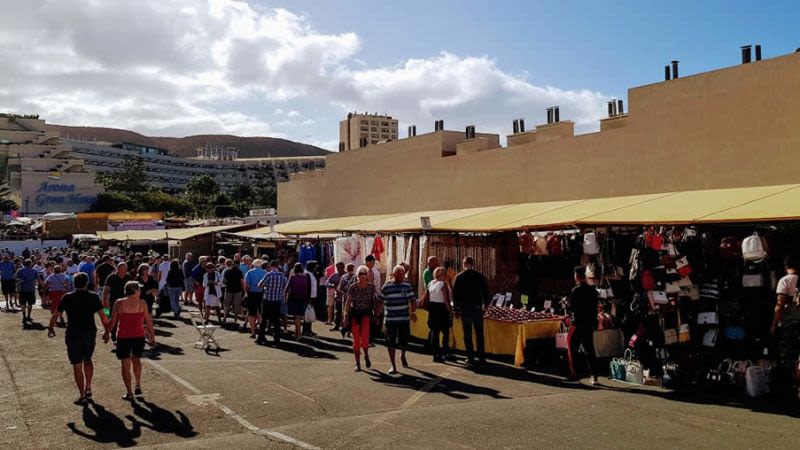 Schedule: Every Tuesday and Sunday
We put this as a separate thing, as it's the largest market in the south of Tenerife and it's a good place to buy souvenirs. It's the typical market in the Canaries, with many fake watches and bags, lots of tourists and pickpockets as well. Watch your bag if you're planning to go to the Los Cristianos market.
7. Take a trip to La Gomera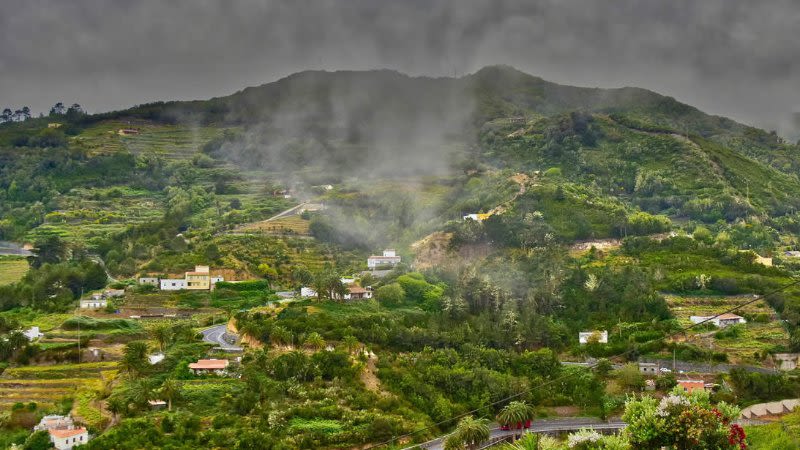 If you're staying in Tenerife South, you're most likely seeing the island of La Gomera every day across the ocean from you, so why not take a trip to actually see it in person?
La Gomera is a much smaller island than Tenerife and after a 45-minute ferry ride a bus will take you around the island to show you the main sights, like the mysteriously beautiful Garajonay National Park.
Pickup from the south of Tenerife
Transfers & ferry (with live tour guide)
Lunch at Mirador Abrante
Free cancellation up to 24 hours before activity starts
8. Surf at Playa Honda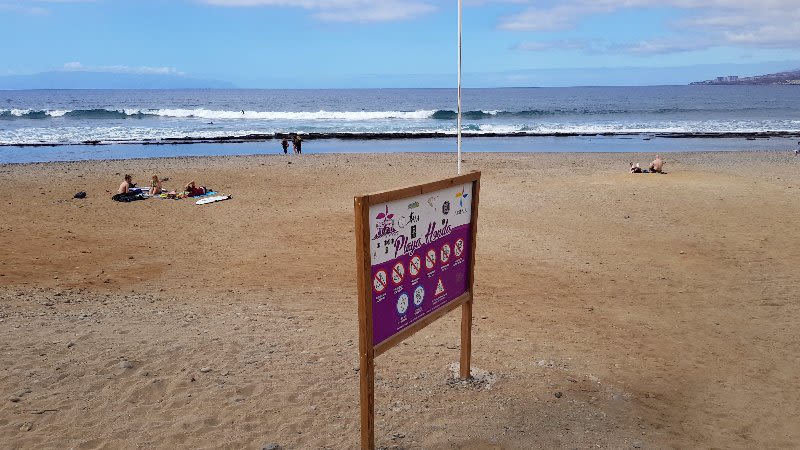 Tenerife is a great destination for surfers and if you're staying in one of the southern resorts, you have a lot of options for beaches where to head to catch some waves.
Playa Honda is right within the heart of Playa de Las Americas and is easy to reach for anyone staying in the area.
Even if you're not a surfer, you can still kill some time watching the surfers battle the waves, since it's a really pleasant location to just stay and watch the world go by.
9. Jungle Park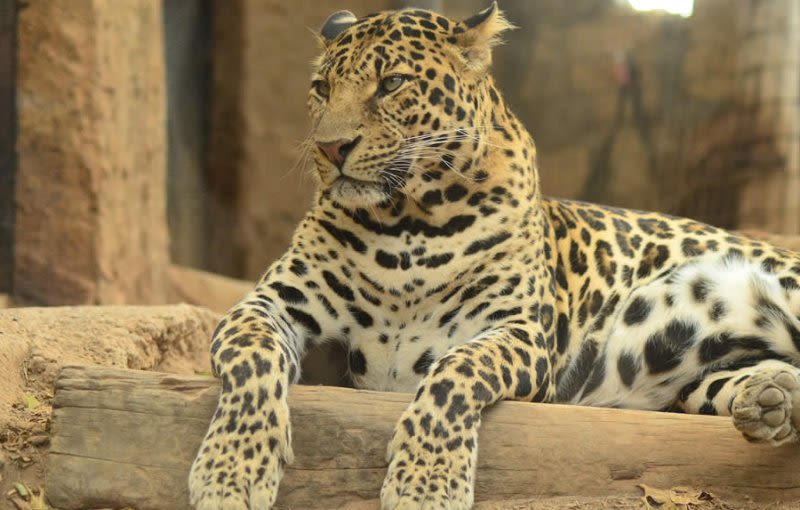 This is the largest ZOO in the south of Tenerife and it's a lovely park, set out like a natural jungle. They are free shuttles from Costa Adeje, Playa de las Americas and Los Cristianos and if you plan to go to Jungle Park and Aqualand as well, you can buy a twin ticket online at a better-combined price, since they are from the same company group.
10. Monkey Park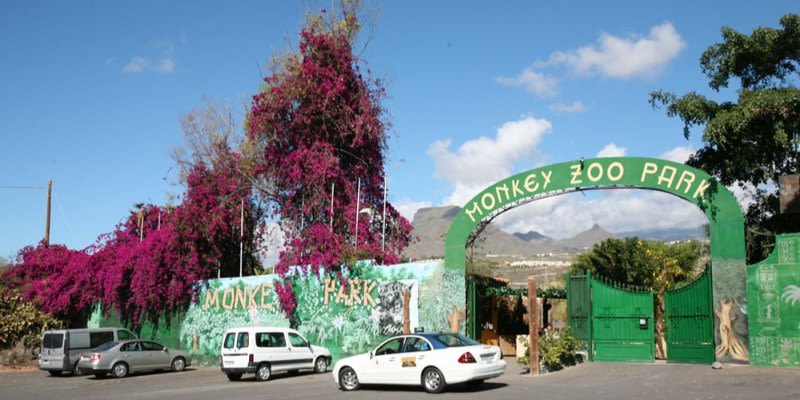 This is yet again a great place to visit during your family holiday to Tenerife, especially when you have young children with you. It's not as large as Jungle Park, so visiting will only take you 2 hours at most. If you're looking for more ideas for your family holiday to Tenerife, check out our article about things to do in Tenerife with kids.
11. Aqualand
Aqualand is yet another waterpark in the south of Tenerife, situated in Costa Adeje.
It's usually not as busy as Siam Park and it's a great park especially if you're traveling with young kids. They have also a great dolphin show which is included in the price of the ticket.
12. Go on a jet ski safari to explore Tenerife's coastline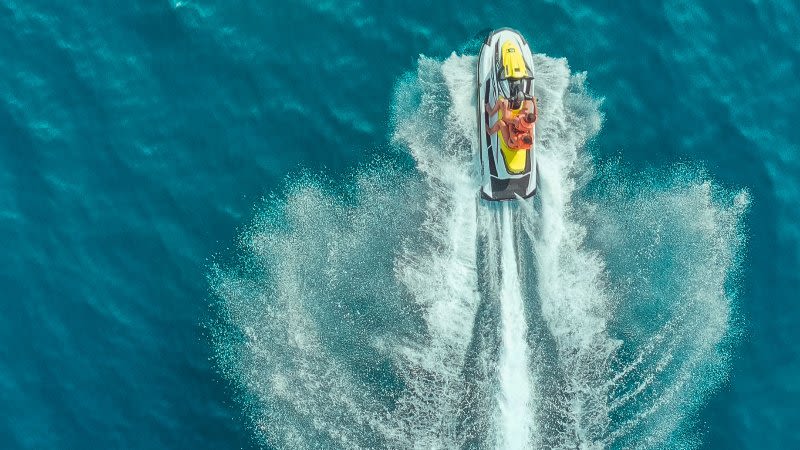 For thrill-seekers and adventurers, there's always the option to spend a day exploring the coastline of Tenerife by going out on the ocean with a high-speed jet ski.
Speed through the waters of the Atlantic Ocean, break through the waves and visit remote caves of stunning wonders. Stop for a swim in the sea.
Guided jet ski safari
Safety briefing
Insurance
Free cancellation up to 24 hours in advance
13. The Light and Music Fountain in Playa de Las Americas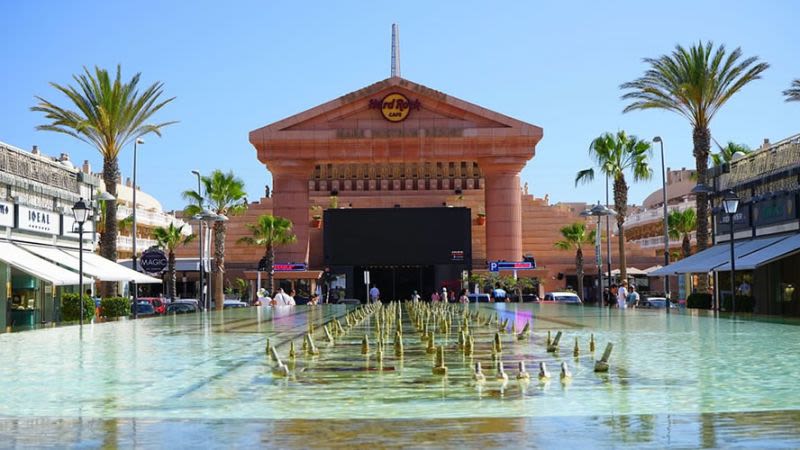 This fountain is not as impressive and massive as others (like the one in Barcelona or Dubai), but if you're in the area it's a nice thing to watch and the show only lasts for around 15 minutes. It's located just across from Hard Rock Cafe on Avenida Las Americas.
14. Montana Chayofita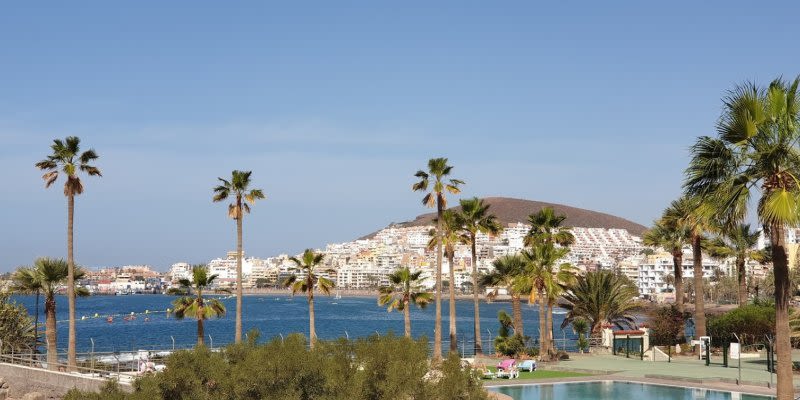 If you're feeling active one day, we recommend you to hike the small Chayofita Mountain for great views over Los Cristianos and Playa de las Americas. The hike takes under an hour, it's not difficult at all and you don't need any special equipment (but good sports shoes are recommended). Don't forget to bring water, as there's no place to hide from the sun up there.
15. Barranco del Infierno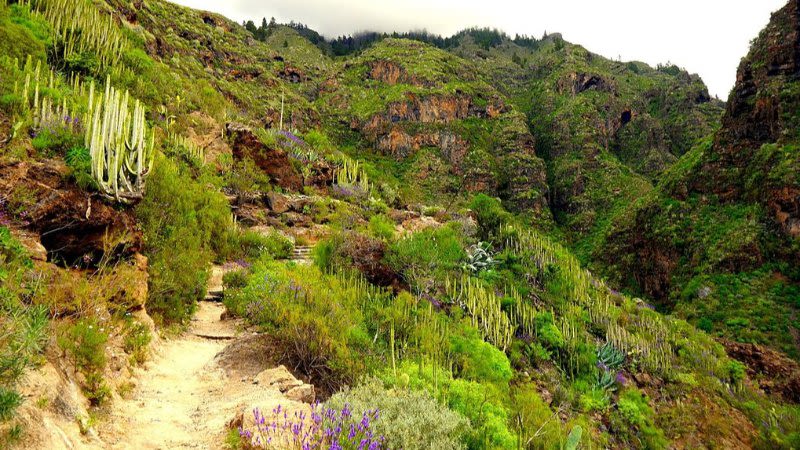 This is a lovely hike through a ravine that takes you to the highest waterfall in Tenerife. The access is limited to only 300 people per day and allowed between the hours of 8:30 and 14:30. Barranco del Infierno is located in Adeje and the walk takes around 3 hours both ways. You have to book your spot online and it costs 8.5 Euros.