Things To Do in Lanzarote When It's Raining or It's Cloudy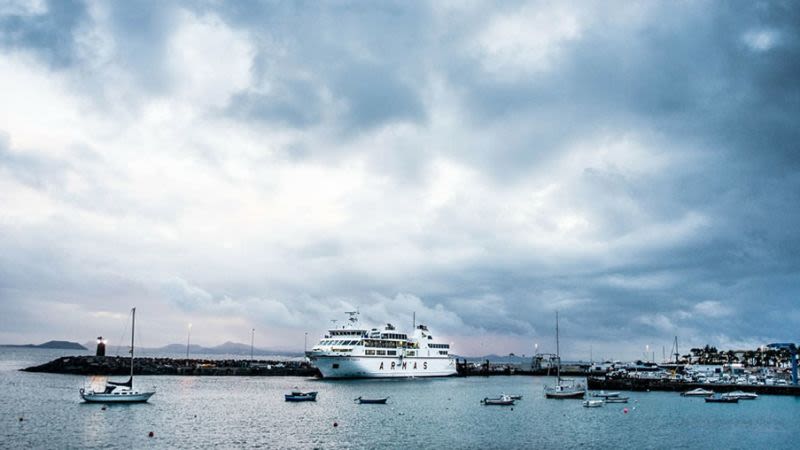 Most people come to Lanzarote for the beautiful weather, even in winter, when it's still possible to sunbathe and swim in the ocean.
Although it's sunny and nice most days, sometimes it starts raining even in Lanzarote and that's when the question comes to mind: what to do in Lanzarote when it rains?
Quick tip about the weather in Lanzarote
Well... first of all, you must know that most of the times it will not be raining for the entire day.
Sometimes it will be raining in the morning and by noon the sky will clear up.
Or, if that's not the case, another tip we have for you is to go out and explore.
If it's raining in Playa Blanca, it may be sunny and clear in Costa Teguise.
Weather in the north is the trickiest, but most of the resorts in the island are concentrated in the south and center of the island anyway.
For example, if you plan on going to visit Mirador del Rio and to admire that amazing view, make sure to check the weather first, as it happens more often to be cloudy up there, compared to Puerto del Carmen, Playa Blanca or Costa Teguise.
Things to do in Lanzarote when it rains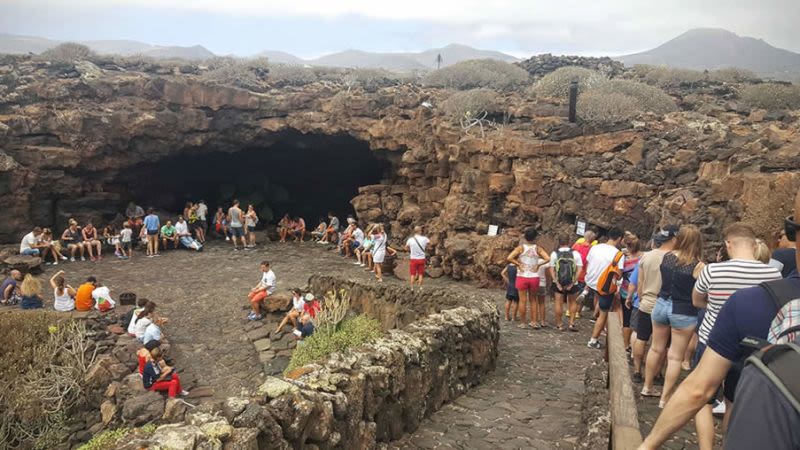 Visit Cueva de los Verdes (Green Caves)
Cueva de los Verdes is a MUST when visiting Lanzarote and if you do get a bad weather day, don't be upset and take it as a sign to go visit this unique lava tube. Since the tour is underground, it doesn't really matter how the weather is outside and best thing is that it will probably be less crowded than on sunny days.
The tour lasts around one hour and maybe by the time you come out, the rain will have stopped.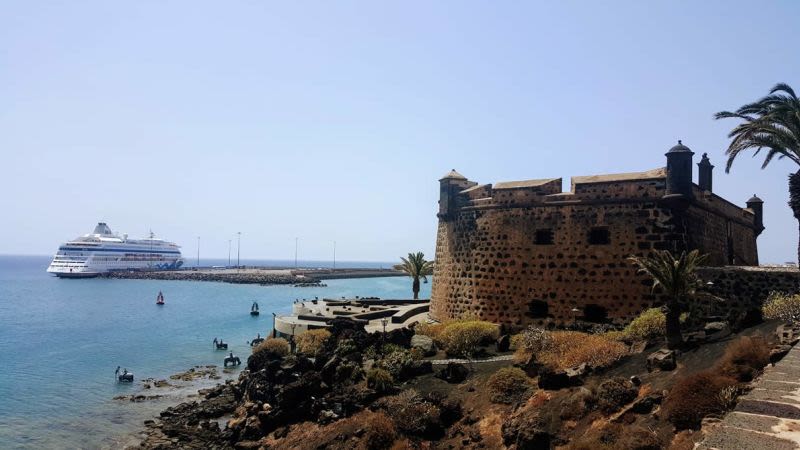 Museo Internacional de Arte Contemporáneo, MIAC-Castillo de San José
Located in Arrecife, this museum is lovely if you like to look at art pieces that are modern and reflecting of the present times.
Take you time, enjoy every piece and the beautiful view and it will take you between 1 to 2 hours to visit.
Other museums in Lanzarote
Besides the Museum for Contemporary Art, there are still other museums that you can visit in Lanzarote if you're looking for a cultural experience.
Ethnographical Museum Tanit
This private museum is located in the heart of the island, in the village of San Bartolome. In this museum you can find out more about the traditions and customs of the people in Lanzarote, for a better understanding of the island's history. Even the building where the museum is located is charming and in a traditional style and you will also get to old objects and tools from the ancestors that lived in Lanzarote.
Shopping in Lanzarote
If the weather doesn't allow for you to spend your time on the beach, why not do some shopping?
Each of the resorts has its own shopping center that you can try, or you can go and try a different resort and another shopping center. Try the following:
Marina Rubicon in Playa Blanca
Biosfera Plaza Shopping Center in Puerto del Carmen
Centro Comercial Marina Lanzarote in Arrecife
Shopping Center Las Chucharas in Costa Teguise
Submarine Safari in Lanzarote
If it's raining anyway, why not go underwater yourself?
There's a company in Lanzarote that does submarine trips from Puerto Calero and kids will definitely enjoy the experience, but it's fun for adults as well.
Duration 1 hour
Free cancellation up to 24 hours before activity starts
Experience a 1-hour dive on board a real submarine, taking you 30 meters (100 foot) below the unexplored waters of Lanzarote
Duration 1 hour
Free cancellation up to 24 hours before activity starts
Experience a 1-hour dive on board a real submarine, taking you 30 meters (100 foot) below the unexplored waters of Lanzarote
Things to do in Lanzarote when it's cloudy
For those days when it's not raining but the weather is still cloudy, we have a few more suggestions for you to try.
When it's cloudy it usually means that the weather is ideal for walking, so you can go and explore the resort where you're staying or another town on the island.
We have a list of things to do in Puerto del Carmen and also a list of things to do in Arrecife, in case you want to discover more about the capital of Lanzarote.
Rancho Texas is another great idea on a cloudy day, since you wouldn't want to walk in the sun for an entire day anyway. Kids will be thrilled and they will still be happy, even if it's not a beach day.
Of course, you can also spend your time bar hopping and trying different drinks and cocktails all day, after all you're on your holiday and it's 5 o'clock somewhere, right?