Guide to Fasnia: Roque de Fasnia and other things to do in the area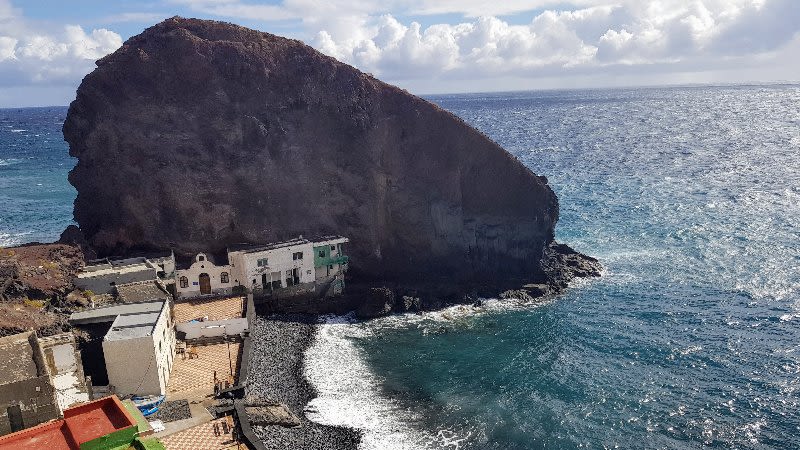 With less than 3000 permanent inhabitants in total, Fasnia attracts visitors looking for a place to relax and enjoy quiet moments, away from the big hotels and the hustle and bustle of the Arona and Adeje regions.
Fasnia is a municipality in the southern part of Tenerife, very different from the busy tourist resorts, but still worth a visit if you're after some peace and quiet.
Roques de Fasnia
In order to get to either Playa Los Roques or Playa del Abrigo you have to exit the TF-1 on the 14 exit towards Fasnia Los Roques.
Continue on TF-630 until you arrive to a junction where you can go either to Playa del Abrigo or Playa Los Roques. For Los Roques you have to turn right and you will soon arrive at the car park. From here you can walk up to the beach through the neighborhood known as Los Roques.There are just a few houses here, so it's usually a quiet place, except on summer weekends, when there are many locals who come to this beach.
It's worth a visit to this place if only for the views of El Roque de Dentro and El Roque de Fuera , which resembles a bit to the giant rock seen in Garachico.
The beach Los Roques is small, with small volcanic rocks, but it's a nice place to be if you want to escape from the usual commercial areas in the south.
El Barranco de Herques - Herques Ravine
The Herques Ravine has been declared a Natural Monument due to the importance of the life it houses and the beauty of its geological formations.
300 years ago here arose the dark silhouette of Montana Negra, a set of volcanoes of different shapes and dimensions that were erected among the tremors, gases and tongues of fire in the highest part of the municipality. Everything changed here in 1705 with the eruption of the Montana Negro volcano, the same that eruption that completely destroyed the town on Garachico.
Things to do in Fasnia
A walk from Los Roques to Las Eras
This is a coastal route that takes you from the beach of Los Roques to Las Eras, but there is no signaled route, it's just a path that is used usually by fishermen.
Barranco de Linde
Linde Ravine is what separates Arico from Fasnia and it's a fairly unknown place on the island, compared to the more popular Barranco del Infierno in the south.
Other things to see around Fasnia
La Hondura Cliff - Acantilados de la Hondura
Punta de la Marfea o Restinga
Punta de Honduras
Punta del Abrigo
Laja Amarilla
The chapel on top of the mountain of Fasnia