Amazing Underwater Museum Opens On The Bottom Of The Atlantic Near Lanzarote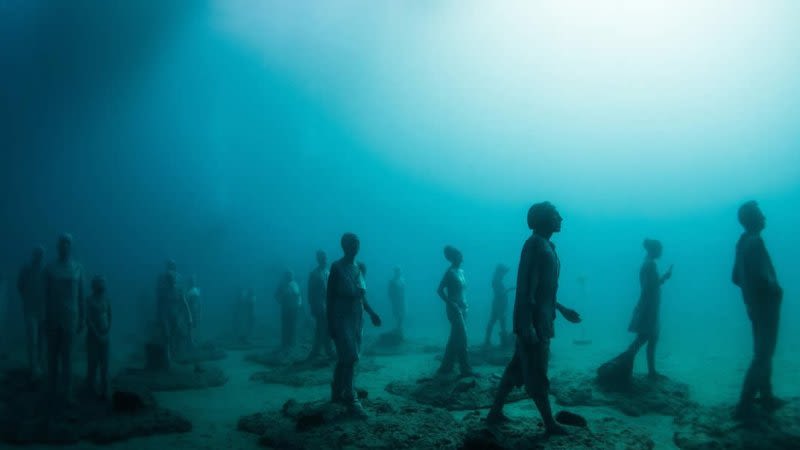 An underwater museum was inaugurated to the public on the 10th of January 2017 off the shore in Lanzarote, revealing scenes that depict the problems that our society faces today.
Atlantico Museum is the creation of Jason deCaires Taylor, an international renowned sculptor, famous for his underwater statues. He is also responsible for other similar installations in places like the river Thames or more exotic destinations like Mexico or the Bahamas.
Museo Atlantico is the first underwater museum in Europe and features almost 400 sculptures, with the largest installation, called Rubicon, having 35 pieces.
Another spectacular installation is the The Raft of Lampedusa, which references a french painting by Théodore Géricault's called The Raft of the Medusa. According to the artist himself, this is a parallel between the abandonment suffered by sailors in his shipwreck scene and the current refugee crisis. With the Canary Islands being so close to the coast of Africa, many refugees arrived here in dinghy boats, so the artist chose some of them for the casts used in this scene.
Museo Atlantico will evolve in the years to follow when it will start attracting marine life, which will contribute to its evolution and integration in the ocean landscape. de Caires builds his sculptures in pH-neutral marine cement and they are planned in order to attract fish and other marine creatures that will build an ecosystem around the statues.
The underwater museum will be accessible to both snorkelers and scuba divers and a part of the income will go towards conservation projects in the local area.
The companies interested in obtaining a certificate that will allow them to take tourists to see the museum should contact the Touristic Center in Lanzarote.
Museo Atlantico has managed to attract a lot of the attention from the media, so many people are now intrigued by the idea of visiting a museum underwater, a set up that is not traditional for what is usually a place of culture.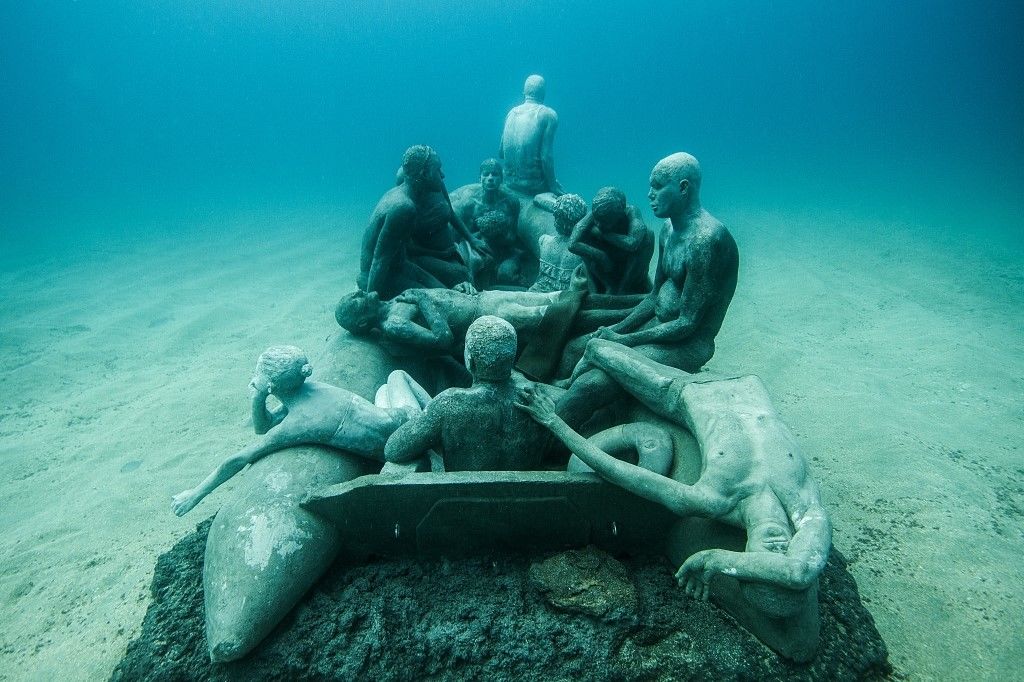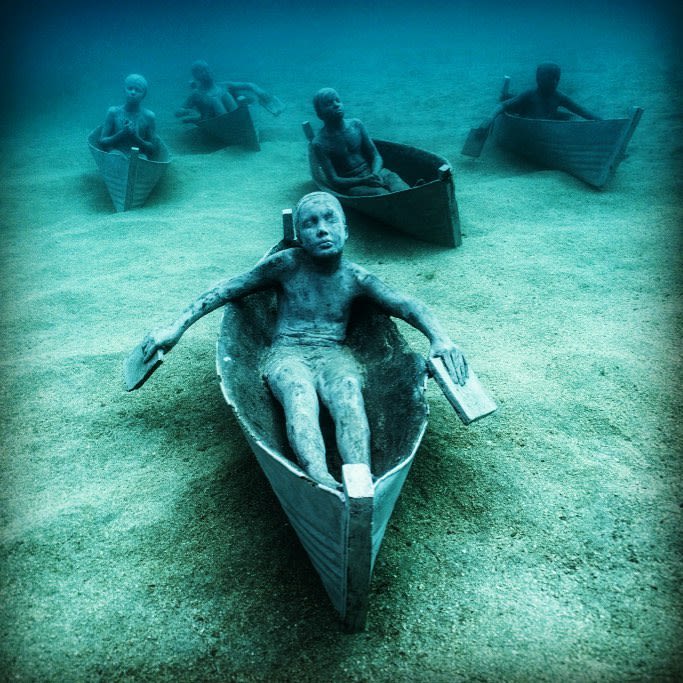 How to get to the Underwater Museum Lanzarote
The museum is accesible from Playa Blanca, in Puerto de Marina Rubicon, and you can also get more information regarding visits from the official Facebook page.
Marina Rubicon Diving Center, a diving center in Playa Blanca has already taken the first groups of tourists to see the underwater sculptures and the feedback was great with many positive comments.