Playa Blanca Market: Days, Location, Useful Info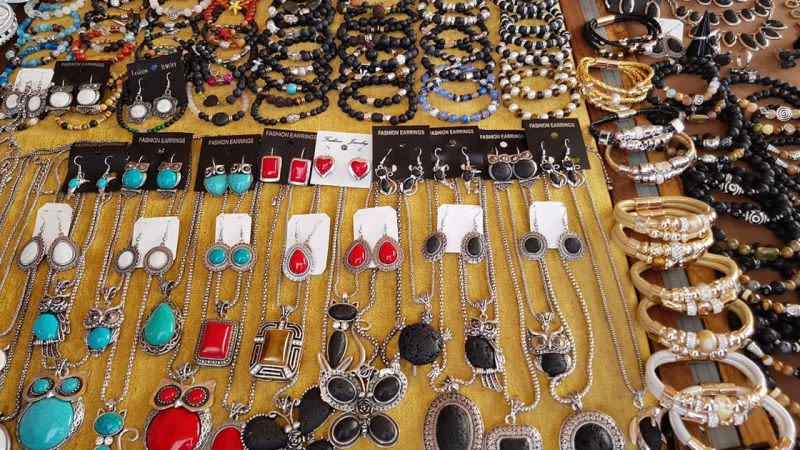 Playa Blanca is Lanzarote's southernmost resort and there is a local market that is organized here twice a week.
Playa Blanca Market Days - Wednesdays & Saturdays
Time: from 9 AM to 2 PM
Location: Marina Rubicon (Playa Blanca Marina)
This market is set up along the Marina Rubicon, so the location is really lovely and pleasant for a walk, even if you don't have something in particular to buy.
We advise you to arrive early, before the crowds get here. Although it's not as busy as Teguise market, there are still lots of people coming to look at the stalls, usually looking for gifts and souvenirs.
If you come over by car it is especially important to arrive early, in order to find an empty parking space.
There are lots of lovely bars and restaurants in the Marina, so you can grab lunch somewhere nearby, or at least a cup of coffee after a busy morning of shopping.
The market in Marina Rubicon is 20 minutes away on foot from town, so it's a pleasant walk to get here, but of course it depends on where you are staying.
What can you expect to find at the market in Playa Blanca?
You can find everything from handicrafts, leather objects, to jewelry, fashion, local Lanzarote wine, Canarian products, as well as the usual knock offs like "Rolex" watches, designer bags and clothing. The thing is to haggle and not pay the full price, especially when buying these types of things, as the starting prices are usually ridiculous.
The are similar markets in other towns and resorts as well, so please look at the list of markets in Lanzarote if you are interested in another location.