Nudism in Gran Canaria - 5 Best Naturist Beaches in Gran Canaria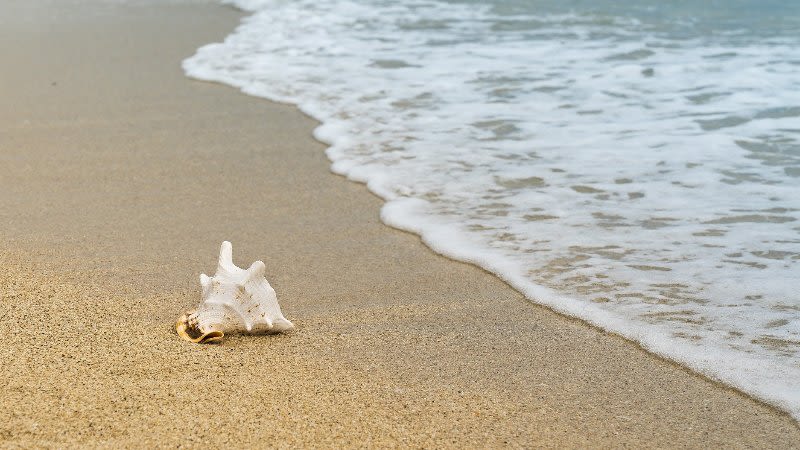 Did you know that Gran Canaria is a very popular destination for people who are looking for naturist beaches in Europe? Gran Canaria has a lot of beaches where nudism is allowed and also quite a few naturist resorts or hotels with dedicated areas and terraces for nudism?
The truth is that nudism is allowed in Spain on almost any beach, except for the urban beaches or resort beaches, where usually there are large crowds. This makes Spain a really popular destination among naturists and Gran Canaria in particular has some really beautiful nudist beaches.
Best naturist beaches in Gran Canaria
As you can imagine, there are a lot of beaches in Gran Canaria where you can practice nudism, but there are some places that are hugely popular in this sense as the area of Maspalomas, which is the most well known nudist beach in Gran Canaria.
1. Maspalomas nudist beach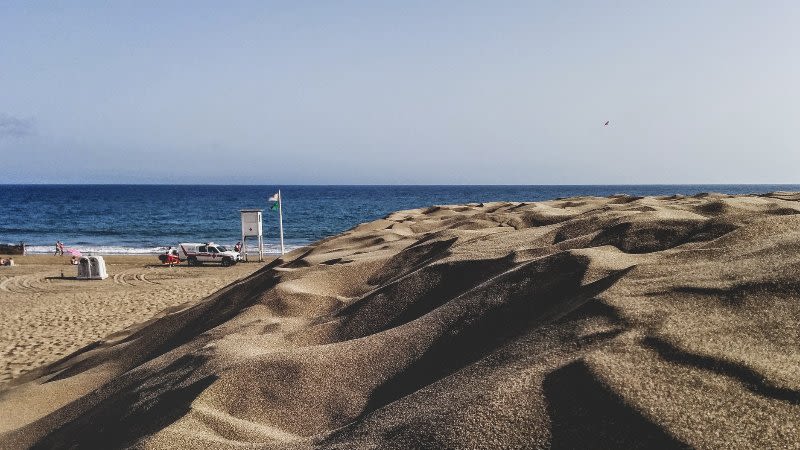 Playa de Maspalomas is an enormous beach in the south of the island of Gran Canaria and it stretches for almost 3 km in front of the Maspalomas dunes.
The beach is divided into many sections and you only have to stroll along the shoreline to find the nudist section of Maspalomas beach. There is as well a dedicated area for gay tourism, which is easy to spot due to the rainbow flag.
Maspalomas beach is located next to the popular Maspalomas resort.
2. Playa del Ingles naturist beach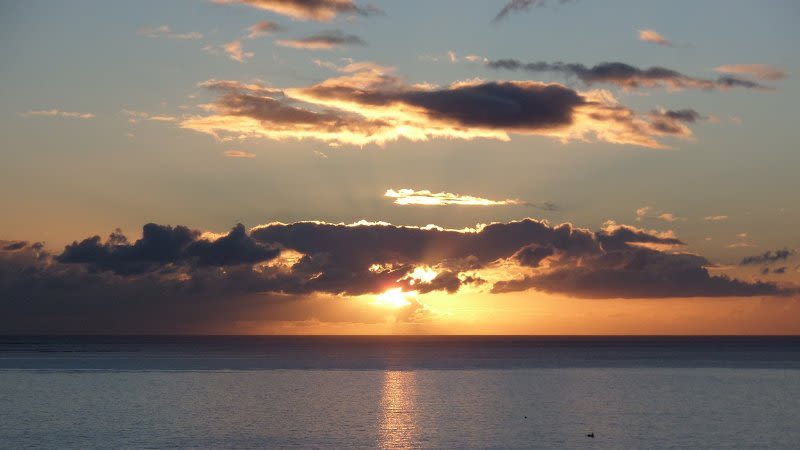 Playa del Ingles is probably as famous as Maspalomas beach when it comes to nudism in Gran Canaria.
Playa del Ingles and Maspalomas are practically united, as you can walk along the shoreline from one beach to the other.
Due to their proximity to the resorts bearing the same names, the beaches of Playa del Ingles and Maspalomas are the most popular nudist beaches in Gran Canaria. Both of them are located in the south of the island, in the liveliest resorts in Gran Canaria, well known for their beaches, as well as their active nightlife.
In terms of easy access, both Maspalomas and Playa del Ingles are the easiest naturist beaches to get to in Gran Canaria, since you can easily walk there if you're staying in one of these resorts, or you can drive or take a bus from anywhere else on the island.
Playa del Ingles is the main beach in the resort with the same name, close to Maspalomas.
3. Gui Gui Beach
Gui Gui Beach is located on the west coast of Gran Canaria and as opposed to the previous two beaches mentioned on our list, it takes some effort to get here.
You can arrive at Playa Gui Gui either by boat, from the town of La Aldea de San Nicolas, or on foot, by following the path that takes you all the way down to the beach.
Gui Gui is a wild beach in Gran Canaria, away from any resorts, so it's only natural that it's a great place to get rid of your clothes and enjoy the beauty of the natural settings in total freedom. So although it takes some effort to get to Gui Gui if you decide to hike here, once you're there, you'll see that it's one of the top nudist beaches in Gran Canaria, due to its remoteness and seclusion.
Playa de Güigüí is located near the town of La Aldea de San Nicolas. There is a serious hike involved to get to this beach. Playa Gui Gui is the most secluded and remote nudist beach on this list.
4. El Confital - nudist beach in Las Palmas de Gran Canaria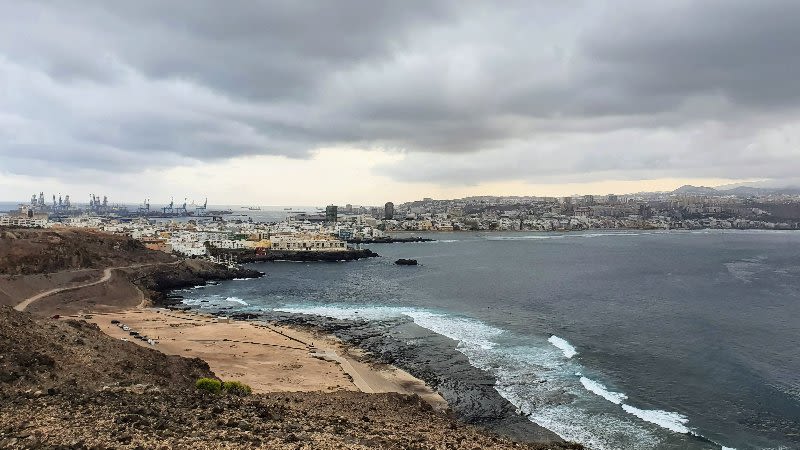 Las Palmas, the capital of Gran Canaria, now has its own naturist beach, Playa El Confital, situated on La Isleta. This is a beach similar to Gui Gui, but it's very easy to get to, as you can walk here from the city, especially if you're staying in the neighborhood of La Isleta, or somewhere close to Las Canteras.
The sunset at Confital beach is really beautiful, so we advise you to come here in the afternoon, enjoy the natural surroundings of this naturist beach close to the city and stay for the sunset, which is really special on a clear day.
There are no facilities and no bars or restaurants at Confital beach, so take with you some snacks and drinks.
Playa El Confital is located in Las Palmas de Gran Canaria and you can easily walk here.
5. Playa Montaña Arena
Montaña Arena is a nudist beach in the south of Gran Canaria, located close to Pasito Blanco.
It is a more secluded naturist beach, with no lifeguards or beach bars and restaurants. The location is however really beautiful, there are no strong currents and it's a good place to watch the sunset since it has a southwest orientation.
Repeat visitors in Gran Canaria may know this beach from a long time ago since it has been popular among naturists for many many years. If you want to escape the crowds at the more popular beaches like Maspalomas or Playa del Ingles, you can come to Playa Montana Arena, which is more tranquil and less populated.
Playa Montaña Arena is located in the south of Gran Canaria. You can get here using bus line 1 and get off at the bus station La Presilla.
Naturist resorts in Gran Canaria
The great thing about Gran Canaria is that you also have the option of staying in a naturist resort if you wish.
Magnolias Natura - Maspalomas
Magnolias Natura is situated very close to Maspalomas beach, in the Campo Internacional de Maspalomas and they offer free transport from their resort to the beach.
Naturist Hotel: Artika Natura - Maspalomas
Artika Natura Suites is centrally located in Maspalomas, surrounded by lots of bars and restaurants. You will be close to Maspalomas Golf and there's a supermarket only a few moments away from the hotel or a Hiperdino just 5 minutes away.
Petit Hotel Natura - San Agustin
Petit Resort Natura is a naturist boutique resort located in San Agustin, surrounded by a green subtropical garden. The resort has a heated pool with sunbeds and jacuzzi for relaxing.