Christmas in Corralejo, Fuerteventura - Best Restaurants for Xmas Dinner 2018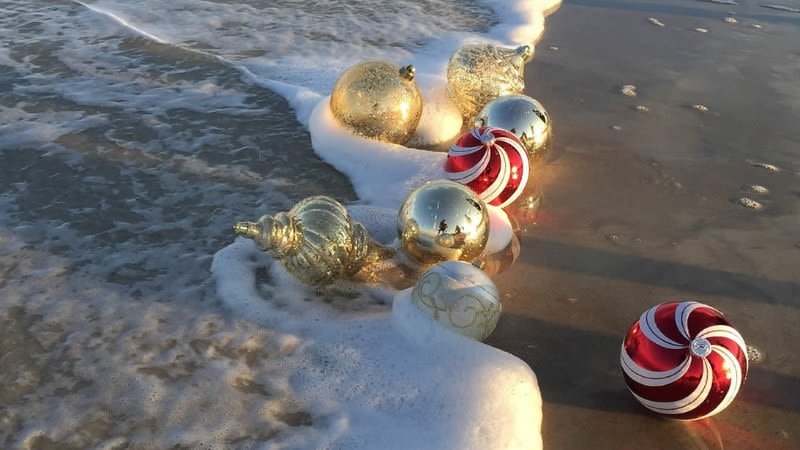 Christmas in Fuerteventura is a unique experience, a mix of wonderful weather and mostly sunny days. And what's better than a sun tan in December?
If you decide to spend your winter holiday here, you are lucky because there is nothing better than Christmas on the beach!
With 3000 hours of sunshine per year, this means that you have big chances of spend the holidays in flip flops with a cocktail in hand.
See more info about the weather in December in Fuerteventura
This is the program for the 2018 Christmas Market in Corralejo:
Plaza Patricio Calero de Corralejo
On Saturdays: days 1, 8, 15 and 22 of December. From 5:00 p.m. to 10:00 p.m.
On Sundays 2, 9, 16 and 23 of December. From 10:00 a.m. to 2:00 p.m.
As you can see in the poster below, there will be lots of activities for children, kids workshops, puppet shows, magic shows and a concert on Saturday, December 22nd.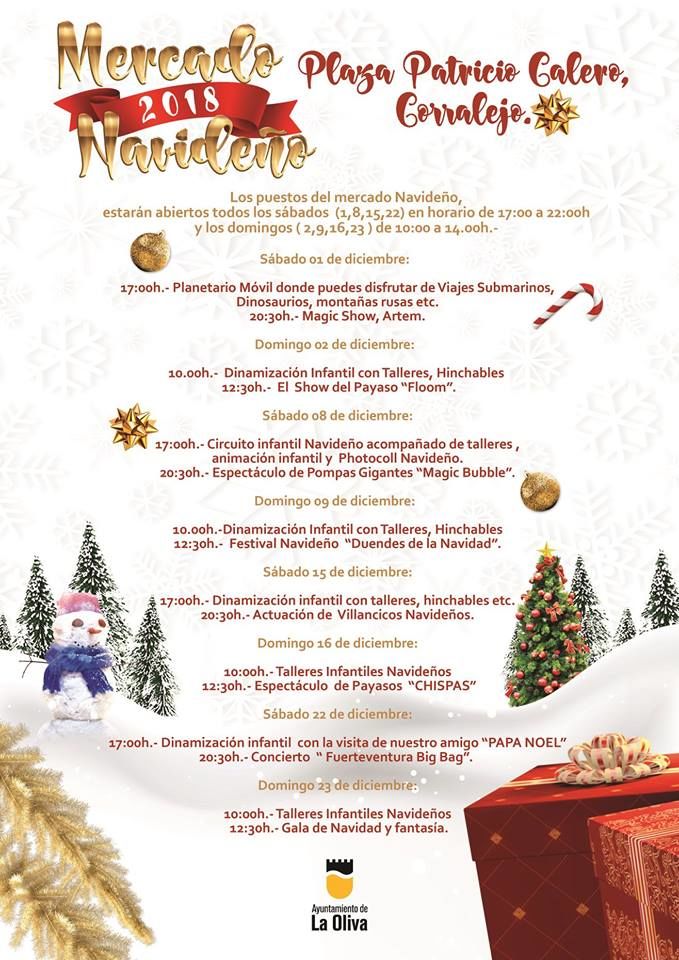 Best Restaurants for Christmas Dinner in Corralejo, Fuerteventura
How about Christmas dinner? What options do we have?
This is what most people are wondering, when coming for the first time to Fuerteventura during the holidays.
There are some restaurants in Corralejo that serve a magnificent Christmas dinner, places where you will not be disappointed.
Penny Lane - proper English Christmas Dinner
Address: Calle red, Corralejo, La Oliva, Fuerteventura, Spain
Phone no.: +34 928 53 63 75
First of all, Penny Lane is well known for their great English breakfast. You should try it at least once during your stay. Guaranteed you will go back.
The Christmas dinner menu is 29.95 Euros for adults and 14.95 Euros for children. Penny Lane also caters for vegetarians, with home made nut roast. Below you have the Christmas Menu for 2017 and you are advised to make reservations ASAP if you are interested.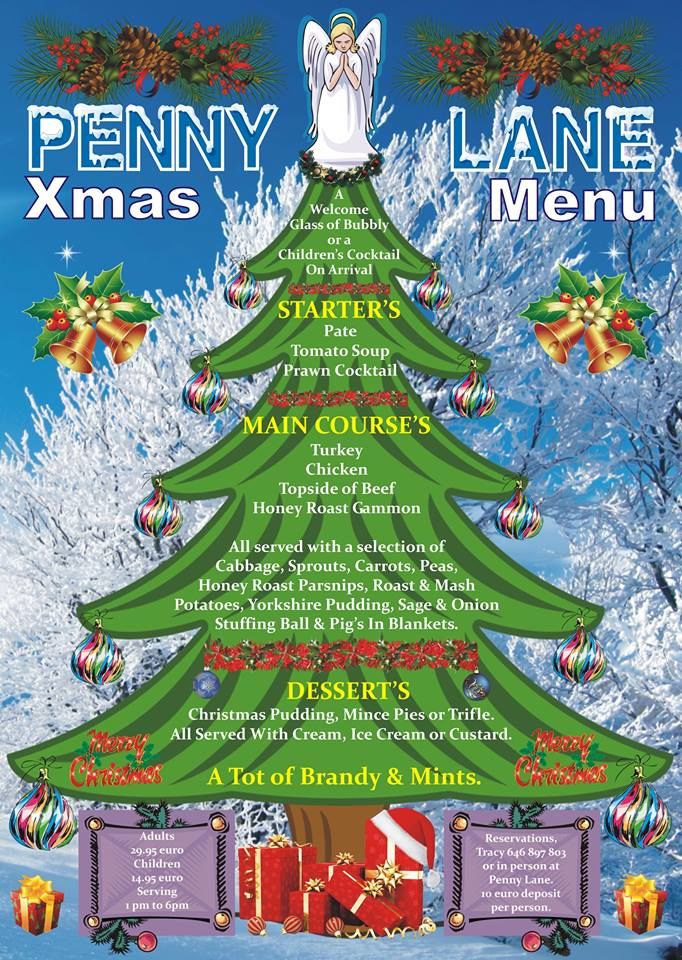 Infusion - probably the best cheesecake in town
Address: Calle Crucero Baleares 21 | Opposite Red Cross
Phone no.: +34 633 55 13 54
Infusion is also popular in Corralejo for its Christmas dinners, so again, booking in advance is a good idea.
The cheesecake here is really good, a must try if you are into sweets.
The menu for Christmas dinner is 30 Euros for adults and 15 euros for kids under 12.
Below it's an embed from Facebook of their Christmas menu this year, unfortunately you can't see it well because it's in a GIF format.
Christmas at the beach
The main reason why people choose to spend the holidays here is the nice weather.
So why not spend Christmas day on the beach? You can have a family picnic on Corralejo Grandes Playas or at the beach in El Cotillo.
The average temperature during the daytime in December is around 20 - 22 Celsius, so you can forget the heavy coats and put on some bathing suits.
Please remember that most supermarkets are closed on Christmas day, so you need to do your shopping ahead of time.
Fuerteventura is a great choice for a winter escape and Corralejo probably has the best atmosphere on the island during the holiday season.
There is a dedicated article for Christmas in Caleta de Fuste as well, if you plan to spend your winter holiday there.