Types of Fish in Tenerife and the Canary Islands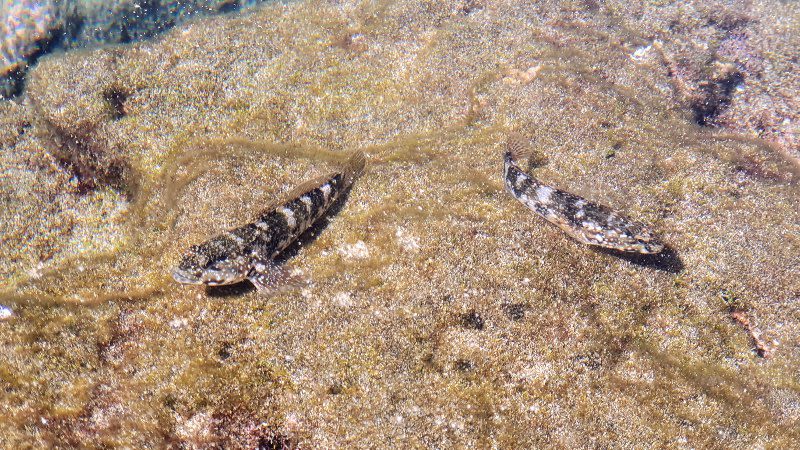 Are you curious to know what types of fish you can see or catch in Tenerife or in any of the other Canary Islands? Fortunately, there Canary Islands have a very diverse marine life and it is possible to see a lot of species of fish if you know where to look for them.
Of course that not all species are easy to find or to catch, but luckily for you there are a lot of them and the Canary Islands archipelago is a great place to visit if you want to explore the marine life of the Atlantic Ocean.
What types of fish species can you catch in Tenerife?
If you want to go fishing in Tenerife, there are a lot of boat tours that you can take and they provide you with all the tools and information needed for a fun day of fishing, with no worries from your part. Just go out on the ocean and see what you can catch!
Types of fish in the Canary Islands (Spanish / English name)
Jurel Denton - White trevally
Japuta - Atlantic Pomfret
Corvina negra - Black drum, also known as the drum or drummer
Congrio - European conger
Cherne - Atlantic wreckfish, also known as stone bass
Morena - Moray eel
Cazon - School shark
Fula negra - Canary Damsel - a type of fish that is specific to this region of the Atlantic, found near Madeira, the Azores, Canary Islands, Cape Verde and Senegal
Merluza - Hake
Romero de tierra - Centrolabus trutta
Medregal - Greater amberjack
Mero - Grouper
Rape - Angler
Cinta - Red bandfish
Besugo - Red seabream
Marrajo - Shortfin mako shark or bonito shark
Angelote - Angelshark or monkfish
Cabrilla - Comber
Salmonete - Striped red mullet
Vieja - Vieja
Lubina - European Bass
Dorada - Gilt-head bream
Verrugato de Canarias - Canary drum
Rodaballo - Turbot
Sargo Imperial - Zebra sea bream
Atun - Tuna
Raya - Stingray
Boga - Bogue, a species of seabream
Salema / Salpa - Salema porgy
Pez Ballesta - Triggerfish
Pez Espada - Swordfish
Burro Chiclero - Grunt
Boqueron - Anchovy
Breca - Spanish bream
Tamboril Espinoso - Spotfin Burrfish
Bonito - ray-finned predatory fish in the family Scombridae – a family it shares with the mackerel, tuna, and Spanish mackerel tribes
Romero Capitan - Ballan wrasse (Labrus bergylta)
Galana - Saddled seabream
Sardina

- Sardine

Escorpion / Arana - Greater weever
Herrera - Sand steenbras
Gallo - Four-spot megrim
Rascacio - Black scorpionfish
Burro Listado - Ribboned sweetlips
Jaqueton - Great white shark
Sama de Pluma / Pargo - Pink dentex
Roncador - Yellowfin croaker
Palometa Roja - Red bream or imperado
Tapaculo - Spotted flounder or Atlantic spotted flounder
Abadejo - Pollack
Sama Roquera - Pagrus auriga
Tamboril - Guinean puffer
Lisa - Flathead grey mullet
Jurel / Chicharro - Atlantic horse mackerel
Chopa - Bluegill
Chopa Blanca - Sea chub Bermuda
How about types of fish in Lanzarote or species of fish in Gran Canaria?
These types of fish listed above can be found in all the Canary Islands, not just in Tenerife.
So you can see or catch these fish in Gran Canaria, as well as Fuerteventura, Lanzarote, La Palma, EL Hierro or La Graciosa.
Of course that each species has its own set of characteristics, so they are spread differently.
If you plan to go fishing, make sure that you respect the local law, as some species are forbidden to catch. If you're on holiday here, we would advise you to book a fishing trip to avoid any legal problems and to be able to simply enjoy the experience of fishing in the Atlantic.
Read more: